Find Job Candidates in Salem
Want to discover more job seekers and hire a new team member? Checking out job boards and free job posting sites in Salem, Oregon, can be handy.
But, before this step, consider another one.
Compile engaging job descriptions.
Start by answering the following questions:
Do you seek an experienced person or a newbie?
What education do you expect from job applicants?
Do you offer full-time or part-time employment?
Getting answers to these and similar questions could help you design specific job ads that could seize the suitable applicants.
So, after you complete this step, head onto posting job listings to various job boards in Salem, OR, or simply let ATS do it for you.
Let's get more hiring resources and find your next team member! 🙂
How to find job candidates in Salem?
Explore job posting sites in Salem, OR. One of the ways to attract local job seekers is to use local job boards. But, don't forget about the global job platforms' potential. These sites can also help you discover job applicants.
Check for the job fairs in Salem, OR. Local trade shows and expos are a great way to find job seekers. Usually, some lists cover the upcoming job fairs in different areas. We'll get to them later today!
Do job posting optimization. Before posting a job ad, it's essential to optimize it. Today, we'll be covering some vital tips for easier job posting optimization.
Job Posting Sites For Employers in Salem, Oregon
| | |
| --- | --- |
| | |
| | These local newspapers provide the Jobs section where job seekers can search for jobs and employers post job ads. The site integrates with ZipRecruiter and offers Post Online job options for local employers. |
| | This network allows businesses from Oregon to post job advertisements. Starting at $275, the rates range all the way up to $2,500. Employers may also utilize the Featured Tag option. ($95-$475). |
| | The website of the local online newspaper includes a job listing part for businesses. The site offers three pricing categories: Standard $400, Performance $450, and Proactive $575. |
| | This job board is where employers can post job offers, internships, or events and connect with people who are looking for work. Both commercial and non-profit enterprises may use this job site to seek new employees. |
Where to Post Jobs in Salem?
ZipRecruiter – ZipRecruiter can be a useful tool for employers searching for competent applicants. The site provides several tools to assist businesses in finding suitable individuals for open positions. Using a 4-day free trial, you may try out the program.
Monster – Monster is a leading job board that connects employers with potential employees all around the world. As an employer, you may post job openings on Monster's website and reach out to possible applicants. You may also browse through Monster's resume database to discover suitable people for open positions.
Indeed – There are several advantages to utilizing Indeed for employers. One of them is the free job posting option. Employers may reach a large number of potential applicants through employment advertisements. There's also a capability to sponsor jobs and improve your search engine results visibility by sponsoring job ads.
Employment Statistics
The median household income in Salem, Oregon, is around $46,273, and the current unemployment rate is 6.2%. The recent job decrease is -0.1%, and the future job growth prediction (next ten years) is 40.2%.
The minimum hourly wage in Salem, OR, is $13.50.
Salem Job Posting FAQs
Where can I post my job for free in Salem?
When looking for a new employee, it's essential to check out several free job boards. Employer sites Indeed and Learn4Good provide free job advertising choices.
How can I promote my job in Salem for free?
Use the company's social media platforms to share the job announcement. This is a quick and inexpensive approach to spreading the word about your open positions. Another advantage is that you may expand your followers' network and engage with the current ones.
What is the job outlook in Salem?
The recent job decrease in Salem, OR, is -0.1%, but the future job growth prediction in the next ten years is 40.2%. The labor market data constantly changes, so employers should keep track of it and adjust their hiring needs.
What do job candidates expect from employers in Salem, Oregon?
Job seekers want the hiring process to be fair and for them to be treated with respect.
They generally expect to receive straightforward instructions and anticipate the procedure to move swiftly.
But there is another important thing.
Job applicants also seek a sense of belonging in a nurtured company culture.
So, demonstrate how great your business is and motivate them to apply!
Is it hard to find talented job applicants in Salem, Oregon?
There are numerous job possibilities available. So, it may be challenging to find competent job applicants for your company from time to time.
Fortunately, you can create a talent pool.
Creating a talent pool takes work and money, but the long-term benefits might be well worth it.
Companies can establish themselves up for success now and in the future by actively hiring.
How long does it take to fill a job in Salem?
Because each business has its own hiring length, it's hard to set an exact time estimate.
It's tricky to keep track of all the variables that influence how long it takes to hire someone.
However, you may try several methods to make things go more quickly!
Consider using applicant tracking software, for example.
By automating the hiring process, you may expect a shorter hiring duration.
Where do small businesses post jobs in Salem?
When it comes to hiring, small businesses face their own challenges.
Small companies may not have the same resources as larger ones. Finding and recruiting top talent might be more difficult as a result.
So, we've put up a list of the following job boards for your convenience.
Take a look! It could be just what your company is searching for!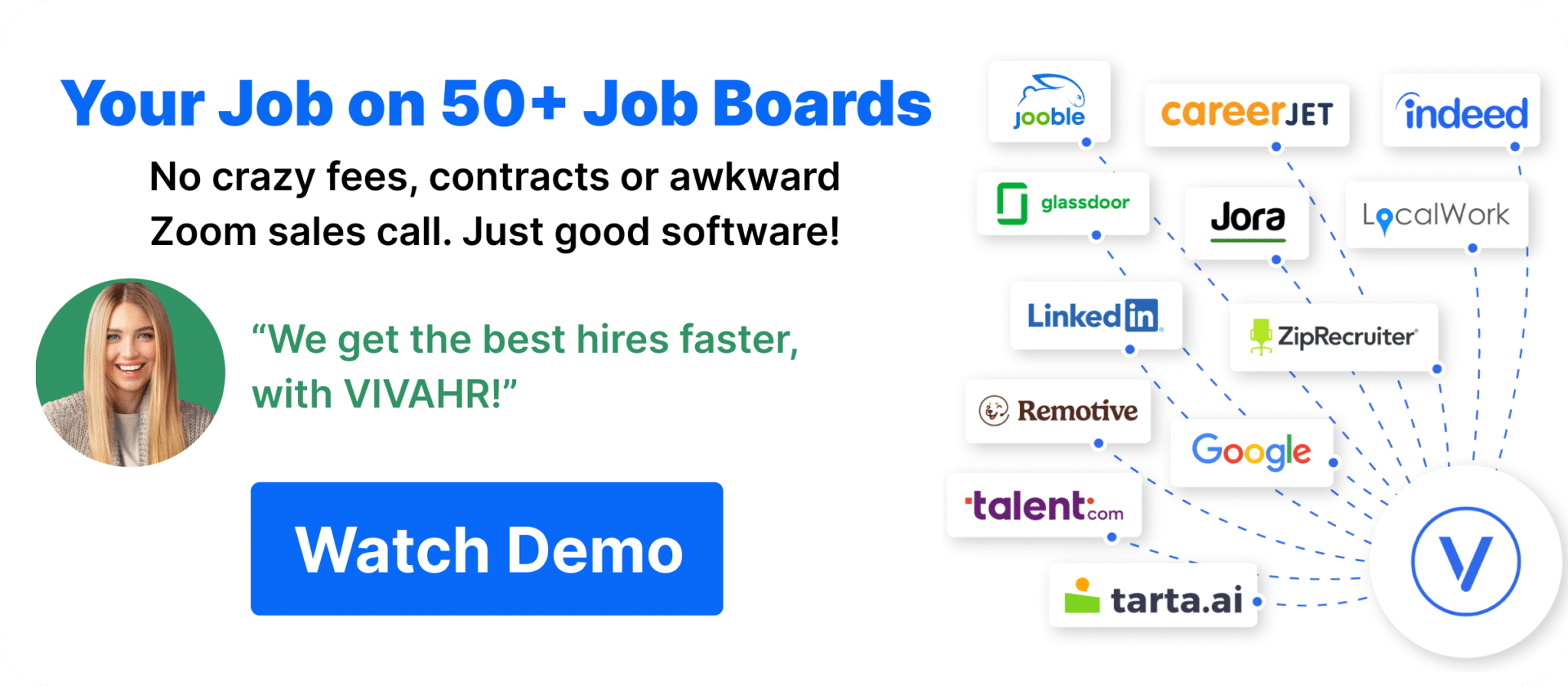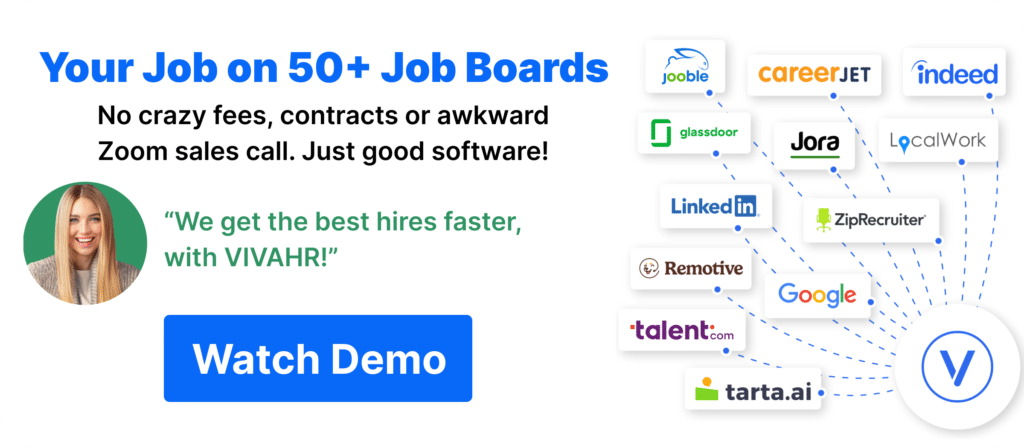 Job Fairs in Salem
Job fairs are popular among employers since they can meet with numerous possible employees in a short time.
In addition, job fairs allow businesses to learn more about prospective workers' talents and qualifications.
Here are some of the advantages of job expos!
Save time and money
Develop brand recognition
Build industry awareness
Tap into the job market
Connect with local job seekers
Network with other businesses
What Job Fairs are there in Salem?
If you're looking for job expos within Oregon, check out the list of the upcoming job fairs in Salem, OR.
Tips to help a business find and hire employees more efficiently in Salem
Companies may try several methods to find and hire personnel more quickly.
Because every firm has its own way of recruiting new employees, some hints might be beneficial.
The following are some suggestions that you may use!
How to Optimize Your Job Board Posting to Attract Job Candidates in Salem, Oregon 
Creating optimized job advertisements is an excellent method to attract the best candidates for your open roles. So check out some ideas for optimizing job postings and getting them ready for the future hiring process!
Describe your company. Many job seekers seek out work in good corporate cultures. So, talk about your staff, objectives, ambitions, and everything that makes your organization special. This might pique the interest of potential applicants and encourage them to join your team!
Add structure to job postings. Use keywords and bulleted lists to improve your job descriptions. You may use this method to increase the visibility of your ads and attract more applicants. Check out our FREE 350 Hiring Resource Templates for some ideas!
Provide accurate application instructions. Job seekers want to be able to apply quickly and simply for new opportunities. So let them know how and where to submit their application. You may link from a job posting to your company's Career/Jobs website section for faster navigation.
Choose your ATS. Hiring is exciting, but sometimes you might want some assistance. And that's okay!
VIVAHR may post your job openings to 50+ job boards and identify A-Players for your team!
You won't have to search the internet for job posting sites in Salem, OR, by yourself.
Find a more convenient approach to hiring and try out our simple and affordable hiring software! 🙂
Related Job Posting Sites in Oregon
More Regional Job Boards Around Oregon