Find Job Candidates in Seattle
Can't wait to hand over an employee handbook to your new employee? Well, then you need some free job posting sites in Seattle, Washington. Having quality job boards is an essential part of every hiring journey. But, before you get to the job posting part, take your time to compile an eye-catching job description. Check out the following questions to ease that process.
Are you looking for specific education in a candidate?
Do you need someone with experience?
What kind of working hours do you offer?
These questions can assist create a vision of the right fit for your company. Be free to add or exclude any other questions you find beneficial. After you have a precisely written job posting, it's time to add it to some job boards.

How to find job candidates in Seattle?
Check out job posting sites in Seattle. Posting your job descriptions to the various job boards in Seattle can be a game-changer. Of course, be sure to check for some global job posting sites as they also offer numerous benefits.
Attend job fairs in Seattle. Luckily we live in a world where we can opt for numerous job fair events. There are even some virtual ones. So be sure to seize the opportunity to find fresh talents.
Keep your job postings well-optimized. Having a job description that catches attention is a must. To achieve this, you need some essential optimization tips, and we will show them to you in this article.
Job Posting Sites For Employers in Seattle, Washington
| | |
| --- | --- |
| | |
| | This site promotes careers in the nonprofit sector, and it partnered up with Mac's List. For Washington nonprofits members, there is a $15 post-job discount. |
| | This one is powered by Nexxt, and it offers both job searching and job posting options. So, it can be a handy choice for both parties. |
| | These are local newspapers with a job posting section on site. Employers can post their openings and find local candidates in Seattle. |
| | This is a local employment site that connects applicants with employers. It offers job searching and resumes posting for candidates, and employers can post their openings and attract employees. |
| | This is the online community for startups and tech companies in Seattle. There is an option to search for jobs, while employers can opt for various post-job plans. |
Where to post jobs in Seattle?
Snagajob – This site is well-known across the US and Canada among job seekers and employers. Snagajob is a job board that has an ad posting for hourly positions.
ZipRecruiter – A well-known job board with an option to post jobs on both its own and other job platforms. ZipRecruiter has become popular during past years, and it serves both applicants and employers.
Glassdoor – This is an all-in-one platform that provides numerous job-related benefits. Glassdoor offers its users to write reviews about companies, search for jobs, and there is an option for employers to post a job.
Employment Statistics
Seattle, Washington, has some positive employment statistics. The $67,365 median income and recent job growth of 2.6 sound promising. The current unemployment rate in Seattle is 4.8%, lower than the national one, and future job growth prediction is 43.8%. This place has an hourly wage of $16.69, better than the national wage of $7.25.
Seattle Job Posting FAQs
Where can I post my job for free in Seattle?
Having some free job posting sites by your side is always handy, but there are not many of them. However, you can check Learn4Good and post jobs for free there. There is also Indeed. This platform offers both paid and free options.
How can I promote my job in Seattle for free?
Get the most of social media. You can promote your job openings for free on the local Seattle Facebook Jobs group. Besides that, make sure to use your company's social networks. For example, you could add daily posts to Instagram and engage with followers. Some of them might become one of your future employees.
What is the job outlook in Seattle?
The future job growth prediction for Seattle is around 43.8%. This could be promising. With the job market getting broader, the competition rises too. So, if you want to hire in Seattle, be prepared to act fast and keep track of the job market flow.
What do job candidates expect from employers in Seattle, Washington?
Like any other candidates, the ones in Seattle expect a fair hiring process. It's also good if you can keep your hiring length shorter and update applicants regularly. Don't forget to show appreciation to your candidates. It's as crucial as the one you show your current employees.
Is it hard to find talented job applicants in Seattle, Washington?
It's always hard to find talented job applicants. So, expect to have some hiring difficulties in Seattle, as the job market gets larger daily. Many candidates often have more job offers at the time, so you should act fast and seize the ones you like. Also, be sure to broaden your talent pool and include various people in it.
How long does it take to fill a job in Seattle?
Filling a job position in Seattle can take a while. The hiring process is often a large one and depends on various factors such as the number of applied candidates, company size, and multi-step hiring tasks. So, gear up with patience.
Where do small businesses post jobs in Seattle?
Running a small business in Seattle? Then you should always have a shortlist of job posting sites by your side. We created one to assist you when you need a job board real quick.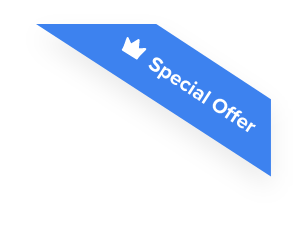 Joshua F.
Redline Electric & Solar

"The best recruiting platform on the market! VIVAHR allowed us to create a dashboard and applicant experience like no other!!"
Get more applicants from the
Best Job Boards
Post for free to 50+ job boards
Unlimited Job Postings
Unlimited Applicants

Job Fairs in Seattle
If you want to find local talented people, you should check some job fairs in Seattle. These events can come in handy when you want to broaden your talent pool. A good thing is that you can adjust these vents to your needs and even attend virtual ones. Here are some other benefits that job fairs can provide.
Get to know your applicants in person and in real-time
Meet with companies from a similar field
Have a shorter hiring process
What Job Fairs are there in Seattle?
There are various upcoming job fairs in Seattle. So, if you want to find your next hire, these events can assist you during that process.
Tips to help a business find and hire employees more efficiently in Seattle
Even though it may seem like there is not much to consider when hiring, the reality is different. Many companies fail to find the proper applicants because they skip some crucial steps. So, check out the following advice and see if these can assist you.
How to Optimize Your Job Board Posting to attract job candidates in Seattle, Washington
Having a well-optimized job posting is mandatory. It can determine whether a candidate would apply for your job, so you should always create an eye-catching job description. Check some tips and remember them next time you start to write your job posting.
Share your company values. In the first paragraph of your job description, include some details about your company culture, vision, and goals. Applicants like seeing more info about the company they are applying to.
Provide a detailed job description. Make sure to include details about job responsibilities and duties within your job description. Also, use bullet points when doing so. Job postings with bullet points rank better in the search results. If you need some assistance, use our FREE 50+ Job Description Templates.
Give applying details. Tell your candidates where to apply for the open position. Also, add the Jobs tab to your website and give applicants an option to apply directly.
Don't forget ATS. Having quality ATS goes a long way. That's why we created VIVAHR, intelligent software for a successful hiring process. Our system can add your postings to more than 50 job posting sites, attract A-Players, and much more… Be sure to check it out and GET STARTED today!
Related Job Posting Sites in Washington