Job Posting Sites in Lincoln
Are you embarking on the hiring journey in Lincoln, Nebraska? You must be searching for some quality job posting sites and tips. But, before you get there, you should pay attention to some details. We know you would like to give your new employee an Employee Handbook straight away, but that's not how stuff works. Start by answering some of the following questions, then proceed to job description writing.
What education level and skills does a candidate need to have?
What experience level do you expect from a candidate?
Are you looking for a full-time or part-time employee?
Of course, be free to add as many questions as you like. But, don't skip them as they may help you narrow down your expectations and create a precise job description. Now you're ready for the next step in your hiring adventure – finding job posting sites.
Where to post jobs in Lincoln?
Explore global and local job posting platforms. Having intelligent software by your hand can make your recruitment easier. That's why you need to lean on the job posting sites. There are various options online, and we will show you today some useful ones.
Attend online and offline job fairs. The modern age technologies give us some really great opportunities. You can take a walk to a local job fair in Lincoln or attend it from the comfort of your lazy bag. These events can help you meet potential candidates in real-time, which can make the hiring process shorter.
Optimize your postings whenever you can. Optimization is essential for attracting applicants. You should do it regularly and check out the tips we will show you in this article.
Top Job Posting Sites in Lincoln, Nebraska 
| | |
| --- | --- |
| | |
| | These are local newspapers that offer online job posting options. Job seekers can find a list of local jobs here, while local employers can post their job postings. |
| | This is a job search engine and job posting site in one. There is a filter option for easy navigation. Job seekers can search through job databases, while employers can post their postings. |
| | This is the local site for alumni engagement at the University of Nebraska in Lincoln. It's not a classical job board, but it has a job posting option for employers. |
| | This is a job posting site that has integrated some of the most popular job posting platforms. It offers job posting options for employers, while job seekers can search for jobs. |
| | As the name suggests, this one is a nonprofit organization. It offers job posting options for employers in Lincoln. |
| | This site connects local job seekers and employers. There are options to search for jobs and post job postings in Lincoln. |
Job Posting Sites in Lincoln
ZipRecruiter – This one is both a global and local job search engine and job posting site. Ziprecruiter can post job postings on more than 100 job posting sites and connects local applicants and employers.
SimplyHired – This is an employment website and mobile app. SimplyHired offers job searching and job posting options. It can be used globally and locally, so it presents a handy choice for both parties.
Indeed – You've probably heard of this one. Indeed is a popular job search engine and posting site. It offers job seekers and employers to find each other and gives them many hand tools.
Employment Statistics
With a 2.9% unemployment rate and recent job growth of 1.5%, Lincoln, Nebraska, seems to have positive employment statistics.
Lincoln Job Posting FAQs
Where can I post my job for free in Lincoln?
If you've been hiring for a while, you probably noticed not many free job posting sites. But, luckily, you can check out some we found for you. Be sure to pay attention to Learn4Good and Indeed. You can find both paid and free job posting options on Indeed.
How can I promote my job in Lincoln for free?
Use social media channels. There are not many ways to promote your job postings for free. Luckily, we have social media. So, be sure to create social media profiles for your company. This way, you could engage with your followers daily and potentially attract job seekers. Also, don't forget to check a local Facebook Lincoln Jobs Group. You could post your postings for free here.
What is the job outlook in Lincoln?
Lincoln, Nebraska, has an unemployment rate of 2.9% and a recent job growth of 1.5%. The future job prediction in the next ten years is 31.1%. This place has lower unemployment rates than the national ones and higher hourly wages. These could be positive indicators that may suggest that Lincoln should offer new job possibilities.
What do job candidates expect from employers in Lincoln, Nebraska?
Candidates always expect a transparent hiring process and well-written job descriptions. So, make sure to respect these, as this may help you attract applicants easier. Job seekers often have a few job interviews at the time, so try to schedule a job interview a few days ahead. This way, both applicants and your company would have enough time to prepare for the meeting.
Is it hard to find talented job applicants in Lincoln, Nebraska?
With new job opportunities arising daily, it might be challenging to find the proper candidates quickly. Talented people often have multiple job options, so you need to act fast. If you bump into an applicant that caught your attention, seize the moment. Schedule an interview and see if the person fits our requirements.
How long does it take to fill a job in Lincoln?
The hiring process can take some time. Every hiring manager should be prepared to wait. These things often depend on many factors, such as company size, pre-hiring tasks, number of candidates, etc. So, the whole process can take from weeks to months. But, in the end, you should be satisfied because you found the right person to join your team.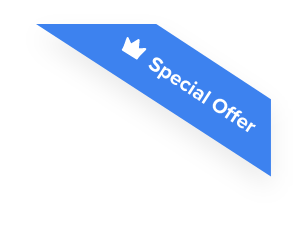 Joshua F.
Redline Electric & Solar

"The best recruiting platform on the market! VIVAHR allowed us to create a dashboard and applicant experience like no other!!"
Get more applicants from the
Best Job Boards
Post for free to 50+ job boards
Unlimited Job Postings
Unlimited Applicants

Job Fairs in Lincoln
As we mentioned at the beginning of this article, job fairs are essential. You can get many benefits from these events. Check out some of the most common job fair positives:
Meeting applicants in real-time
Shorter evaluation process
Filter candidates easier
What Job Fairs are there in Lincoln?
You should always check the upcoming job Fairs in Lincoln, as they can be helpful during your assessment process. There are options for virtual fair attending, so this can be handy.
Tips to help a business find and hire employees more efficiently in Lincoln
Do you want to hire more efficiently here in Lincoln? Then you should pay attention to the following tips, as they may help you find the proper candidates for your company.
Write an engaging job posting.
Be sure not to make common hiring mistakes
Promote job postings
Meet online or offline with your candidates
How to Optimize Your Job Board Posting to attract job candidates in Lincoln, Nebraska 
For our last chapter, we saved some handy tips to make your job posting optimization easier. So, read on and find good ways to attract job applicants.
Always write quality job descriptions. To have well-optimized job postings, you need to make sure you wrote them appropriately. So, never skip this crucial part at the beginning of the hiring process.
Use social media and job board potential. These two can really assist you well during your recruitment. You can attract candidates by posting regularly on social media channels. Plus, you can promote your postings for free on Facebook. Don't forget about the job boards, as they can attract many job seekers and present your postings to them.
Keep your website optimized. Just like your postings, your site needs to be optimized too. So, to increase your chances of attracting job seekers, add the Jobs section to your site. This way, you may receive resumes even when you don't have open positions and use them later.
Choose a quality Applicant Tracking System. As the hiring process can be challenging, you should get assistance. That's why we created VIVAHR, bright software that can be your hiring buddy.
Our system can take care of your posting and post them on 50+ job posting sites. It also offers applicant management and team collaboration options. This way, you can rest assured your company runs smoothly and attracts only A players.
Related Job Posting Sites in Nebraska
More Regional Job Boards Around Nebraska