Job Posting Sites in Reno
Explore the best job boards in Reno, Nevada to find the perfect candidates for your company
Even though the job market is broad, employers still struggle with finding the right fit for their team in Reno, Nevada. Are you looking for a new job candidate for your company in Reno? That's great! We have some great ideas to help you out during this process. Even if you try to make the company performance improvement plan better daily, it won't help much if you don't have the right people within your team. So, to ensure you're on the right hiring path, you need to set goals.
What are you looking for in a candidate? By answering this question, you should be able to create an accurate job posting. It's necessary to compile all-important requirements within your job posting. These terms can determine if a candidate will connect with your offer. Luckily, we are here to assist you during this journey. Read on and find great resources for hiring in Reno.
Where to post jobs in Reno?
You might feel like you're gasping for air. It can be a bit overwhelming when starting with the hiring process. But, fear not! There are some handy things you can try out and find your future employees easier. First, be sure to know what you're looking for in a candidate. What is your company culture? After you write all the facts down, proceed with your search. Here are some ideas to help you out throughout the way.
Check the local job boards. By doing this, you can find high-quality candidates that match your criteria. Local job boards are always a good option. You can find candidates with various knowledge levels, from less experienced to experts. Some job boards offer real-time communication. That means you will be able to get employee responses quickly.
Visit job fairs. Take a stroll to this local event. It is a great way to meet new people and potential team members. These events happen pretty regularly. So, you will have a chance to find candidates often. Just be sure to keep on track with scheduled job fairs.
Optimize your job postings. Keeping your postings well-optimized is mandatory. If you're struggling with this task, that's fine. Some easy tips can help you out. So, today we will make sure you get all the details. That way, your brand new job postings can be ready in no time.
Top Job Posting Sites in Reno, Nevada
| | |
| --- | --- |
| | |
| | Nevada Career Studio connects students, educators, and employers. The mission is to help the workforce thrive and contribute to the development of the state. They prepare students for a career from early engagement and much more. |
| | This platform gives workforce improvement help. It also assists employers and employees of Nevada. There are many offers, from recruiting, training, retention, and much more. They also provide labor market statistics. |
| | Workstream is a job posting platform. It offers text-to-apply options, as well as automated scheduling for potential employees. There is also an option for candidate tracking and scoring. Plus, you could find some customizable templates. |
| | Government Jobs revolves around the public hiring sector. Their goal is to help job seekers and government employers find each other. Employers should get tools to attract, hire, and employ easily. |
| | This site offers quality options for both job seekers and employers. Express Employment Professionals is a staffing company in the US. Their goal is to help both parties be satisfied. |
| | Robert Half is recruiting and staffing agency in Reno, NV. It connects candidates and employers for almost seven decades. |
Job Posting Sites in Reno
ZipRecruiter – Being a popular job posting site, ZipRecruiter offers employers to post their jobs on numerous job boards. However, this platform also has a job board. It initially started as a job publishing tool but changed to an all-in-one service. ZipRecruiter competes daily with its competitors, such as Indeed and LinkedIn.
Monster – As a job matchmaking site, Monster is quite popular. It helps job seekers and employers in North America, Latin America, Western Europe, and Australia find each other. So, it makes the whole hiring process a lot easier.
Indeed – Now we are talking big. Indeed is a successful job seeking and job posting site. It offers many options for both parties. Job seekers can apply directly to positions, while employers can feature their job postings easily. Indeed also highlights job offers from organizations, newspapers, and business career pages.
Employment Statistics
Reno's unemployment rate is currently around 4.6%, which is lower than the national rate of 6%. The median household income for Reno is $54,916. That is lower than the national household income of $57,652. But with a job growth prediction of 51.1%, which is higher than the national one, this place should be open for business.
Reno Job Posting FAQs
What Job Fairs are there in Reno?
As mentioned before, job fairs are so important. They are promising events that give meeting opportunities for both job seekers and employers. Luckily, there are plenty of job fairs in Reno. So be sure to check them out and mingle a bit. You never know who you might meet.
Where can I post a job opening in Reno for free?
After creating an eye-catching job description, it's time to post it on some of the numerous job boards. It's mandatory to be consistent with a job posting. Being the easiest way to find the right fit for your company, job postings are crucial for every successful business. Job boards are a great way to promote your job offers. They make the hiring process easier both for job seekers and employers. So, be sure to check some of the free local job boards, such as the Nevada Department of Employment and Learn4Good.
How can I promote my job in Reno for free?
Posting your offer on job boards is excellent. But, often not enough. You should consider the other steps too. For example, you could reach out to local media such as KOLO-TV.
You can also place job postings on sites such as Indeed and Glassdoor. They offer free job posting services online. But, be sure to post regularly, as this may help speed up the hiring process.
Also, have in mind social media options. They are free, easy to manage, and very responsive. Check out the Facebook group Reno Jobs. You might find what you need. But be sure to consider other social media platforms too. Instagram has great potential, with many active users. Just make sure to have fresh content daily. People love seeing engaging posts.
What is the job outlook in Reno?
With a job growth prediction of 51.1%, Reno should be a place full of job possibilities. That means the competition will probably be high. Even though the median household income for Reno is lower than the national one, this might change in the future.
What are the expectations that Reno job candidates have for employers?
Every candidate loves to see defined job postings. Employers should be very transparent and open about job responsibilities. As the competition might be higher, job seekers will probably have many job interviews during the same period. So, to stand out and catch their attention, be sure to have well-prepared interview questions. Any candidate would appreciate this.
Is it challenging to find qualified job applicants in Reno, Nevada?
It's always hard to find the right person for your company. The job market is growing daily, and that makes competition high. So, if you're seeking a new employee, act fast. As mentioned earlier, job applicants often have few choices. So, to keep them interested, you need to try hard.
Don't let the time between your first and second meeting be too long. If you like some candidates, contact them immediately and start the evaluation process. That way, you ensure a person will stick through the whole hiring funnel.
How quickly does it take employers to fill positions in Reno?
Recruiting is often a long process. The recruitment time depends on many factors. The things that can affect hiring duration:
A large number of potential candidates
Evaluation time
So, any company should gear up with patience. But, having more time to decide can benefit the right choice. You need to know that often you won't be able to find a new employee overnight. So, do what you can, engage in the hiring process, and the results will come.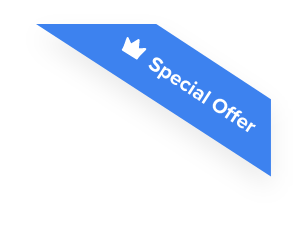 Joshua F.
Redline Electric & Solar

"The best recruiting platform on the market! VIVAHR allowed us to create a dashboard and applicant experience like no other!!"
Get more applicants from the
Best Job Boards
Post for free to 50+ job boards
Unlimited Job Postings
Unlimited Applicants

Job Fairs in Reno
Job fairs are essential for any serious business. They give opportunities for both parties. Also, many startup companies can benefit from these events. The other great thing, job seekers who come to these events are pretty much interested in working. So, you will be able to see in person if the candidate is serious about the job. Some other benefits of visiting job fairs are:
Meet potential candidates in-person
Advertise your company
Saving time and money for both parties – no phone bills
Get to know only serious candidates
Tips to help a business find and hire employees more efficiently in Reno
Every hiring manager knows it can be a bit tricky to find the right candidate. It is essential to try different tactics now and then. Also, you can always combine multiple tactics during the recruitment process. For example, you can post on job boards, contact local media outlets, and reach out to candidates through social media. Take a look at some other tips you might found handy when hiring in Reno.
Be upfront with job responsibilities. By doing this, you avoid any potential misunderstandings with candidates.
Try to include everyone. Expand your hiring circle by supporting people from various backgrounds to apply.
Write a good job posting. It may sound irrelevant, but a high-quality job posting can make a huge difference.
Prepare interview questions. Avoid scheduling a meeting with a potential employee if you lack good questions.
Consider face-to-face meetings. Getting to know a person you might want to hire is essential for any successful recruitment process.
How to Optimize Your Job Board Posting to attract job candidates in Reno, Nevada

The first thing you should do is create a well-written job posting. It needs to have all the essential details. Be sure to include clear job responsibilities, job requirements, and job benefits you will provide. By having this done, you give your company an upfront advantage. Great job postings can stand out from the crowd.
After you finished job posting writing, you can start searching for online job boards. Check out some job boards with a nice amount of daily traffic. For example, Monster and CareerBuilder can be good choices.
Be sure to include social media sites in your job posting optimization. Many job seekers first go to these platforms. So, it is essential to be active on social networks. Try to present your company as much as you can. Let the job applicants see everyday life within your company.
Assuming you have the company website, use it. Add a Jobs page on your site. Job seekers are often searching for a place to send their applications. So, be sure your site is well-optimized too.
Recruitment is a process, a very exhausting one. Here, at VIVAHR, we feel your struggle. Attracting high-quality candidates in Reno can be challenging. Everything is about finding the right person to help your company thrive. So, we created an essential ATS (Applicant Tracking System) that posts to 50+ national job boards. Our program has an automated hiring system. This way, you can be sure your job applicants are safe and sound within our system.
More Regional Job Boards Around Nevada