Find Job Candidates in Cincinnati
Is it already time to seek a new hire, you might wonder? Well, since you're here, the chances are it is! But don't worry, we will help you find some job boards and free job posting sites in Cincinnati, Ohio. So, what else can you do to have better odds of attracting A-Players? You can create appealing job postings! Further questions might help you with this task.
Does your open position require a specific education?
Are you looking for an experienced employee, or are you willing to invest in training?
Do you have determined working hours?
Having these and similar questions can ease your job description creation. By compiling a well-designed posting, you'll be able to target suitable candidates. Of course, if you're not interested in doing all the work by yourself, opt for ATS and let it gather job seekers for you! 🙂
How to find job candidates in Cincinnati?
Check out job posting sites in Cincinnati, Ohio. Local job boards have so much to offer. These are a great source of local talents willing to join your thriving company. So, don't skip this essential part of your hiring journey!
Explore Cincinnati job fairs. Any city often has its own job fair events, and that's great. Local job expos are a handy opportunity to meet potential hires in real-time. Today, you can usually attend both virtual and offline job fairs.
Optimize your job postings. Doing the job posting optimization is vital for a successful hiring process. There are tips you can implement and create a job listing that would seize applicants' attention. We'll go more in-depth about this part within this article. So, stay tuned!
Job Posting Sites For Employers in Cincinnati, Ohio 
| | |
| --- | --- |
| | |
| | This is a local news site in Cincinnati and it offers job posting options for employers. The site integrates with ZipRecruiter, so you can post a job online and attract local job seekers. |
| | This website offers free job posting options, but you'll need to sign up and get approved before being featured. You can add company details, the number of days to post your opening in a simple sign-up form. |
| | This Ohio job board lets you post your job openings at the starting price of $79. You'll need to create an employer account before posting your job opening. |
| | This job posting platform allows employers to choose from two pricing plans and post their listings. The prices for a single job post range from $275 to $295. The costs for the Job Posting Package go from $840 to $2,500. You can also opt for the Featured Tag option for prices from $95 to $475. |
| | If you're looking for local college students, here's the place! The University of Cincinnati offers free job posting options, internships, or co-ops. You'll need to sign up and create an employer account. |
| | This site also provides local students and graduates. You would need to create an account before posting your job opening. But, having another job posting site full of student energy always comes in handy. |
Where to Post Jobs in Cincinnati?
ZipRecruiter – You can try out this job posting free of charge for three days. ZipRecruiter has been around for quite some time, and it's popular in the employment world. This job platform can add your listings to numerous other job boards and on its job board.
Glassdoor – This is an all-in-one job platform with various handy features for both job seekers and employers. Glassdoor has an option for sharing and reading users' reviews, and it provides a job posting. Employers can post their job openings, while job seekers can search for and post their resumes. The job posting is available via the Indeed platform.
Indeed – This job posting site is among the most popular ones. Indeed offers free job posting for employers and an option for sponsored postings. If you decide to pay for a job posting, it will get better visibility.
Employment Statistics
The median household income in Cincinnati, Ohio, is around $34,002, with the current unemployment rate of 4.9%. The recent job growth is 0.8%, and the future job growth prediction (next ten years) is 29.8%. The minimum hourly wage in Cincinnati, OH, is $9.30.
Cincinnati Job Posting FAQs
Where can I post my job for free in Cincinnati?
Finding free job boards in Cincinnati is always a challenge. But luckily, it's not impossible! Check out GCPGC, HireUC, and Indeed. These job boards offer you to post jobs free of charge.
How can I promote my job in Cincinnati for free?
Explore social networks in Cincinnati. One of the easy and free ways to promote your job openings is promoting them via social networks in your area. Sites like Facebook Cincinnati Jobs group could be a handy choice.
The other great way to grasp job seekers' attention free of charge is to use your company's social networks. Post daily and engage with your followers. This way, you'll attract new people and inspire the current ones to apply for your open positions.
What is the job outlook in Cincinnati?
The recent job growth in Cincinnati, OH, is positive (0.8%), and the future job growth prediction in the next ten years is set to 29.8%. This is good. However, employers should keep track of the job market changes daily. This way, you could adjust your hiring and business plans to the job market situation.
What do job candidates expect from employers in Cincinnati, Ohio?
Job seekers often want to see transparent and precise job descriptions. Besides this, it would be nice to update them during the hiring process and provide detailed information about pre-hiring tasks. Try to schedule interviews close to each other. By keeping your candidates engaged, you lower the chances of losing them during the process.
Is it hard to find talented job applicants in Cincinnati, Ohio?
It's not easy to find suitable candidates for your open position. As the job market grows, the competition gets bigger. So, lots of times, applicants have multiple job offers. What can you do about it? Find ways to broaden your talent pool! By cautiously hiring, you get the chance to connect with various talented people. So when the actual hiring time comes, you might have someone to lean on. Sounds good, right?
How long does it take to fill a job in Cincinnati?
Filling an open position is sometimes tiring. The hiring process usually lasts longer, and various factors impact its duration. Things like the company size and number of applied candidates can affect the hiring length. So, to make your hiring efficient, be sure to organize everything and be patient. Always remember the ultimate goal – finding your new employee! 🙂
Where do small businesses post jobs in Cincinnati?
Running a small business in Cincinnati, Ohio, is rewarding! However, there are times when you find it challenging to explore new ways to post your job listings. That's why we created this shortlist of job posting sites as a reminder. You can easily access it and see if there is something suitable for your company.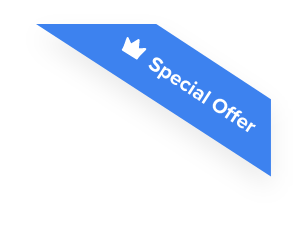 Joshua F.
Redline Electric & Solar

"The best recruiting platform on the market! VIVAHR allowed us to create a dashboard and applicant experience like no other!!"
Get more applicants from the
Best Job Boards
Post for free to 50+ job boards
Unlimited Job Postings
Unlimited Applicants

Job Fairs in Cincinnati
Local job expos in Cincinnati, OH, can assist you during your recruitment. Some employers forget about the importance of these events. Besides finding your next hire, you can experience some other benefits from job fairs.
Get to know job seekers better
Network with other employers
Experience a shorter overall hiring
What Job Fairs are there in Cincinnati?
Plan to start hiring? Check out the upcoming job fairs in Cincinnati, Ohio, and prepare for your future hiring journey! There should be both virtual and offline job fairs available to explore. So convenient!
Tips to help a business find and hire employees more efficiently in Cincinnati
Implementing various strategies when hiring can help you experience better recruiting. That's why we created a list of helpful tips you can try out. Of course, if you have some other hints for easier hiring, include them. This way, you should be well-prepared for your new hiring cycle!
How to Optimize Your Job Board Posting to Attract Job Candidates in Cincinnati, Ohio 
You have probably noticed we mention job postings a lot so far. So, we are going to do it some more! 🙂 Seriously, job postings are a vital part of your hiring. These can help you attract lots of qualified applicants. But, under one condition – you need to optimize them well. So, here are a few steps you should consider.
Talk company vision. The first part of your job description should tell a bit of your company story. Share your company culture with job seekers, and you might convert them to applicants! Let them know what you can offer to them and how they can contribute to your prospering team!
Add the structure to your descriptions. Job descriptions need to be well-organized to be visible. Use bullet points and keywords to enhance their visibility. If you seek inspiration, lean on our FREE 50 Job Description Templates.
Provide an easy application. Job seekers need quick and precise ways to apply. If your company has a website, link to it from the end of your job postings.
Get ATS. This is the foremost easiest way to attract job seekers. Here at VIVAHR, we know your daily hiring struggles (we experienced them. too!). That's why we created software that can help you draw A-Players to you, add your job postings to 50+ job boards, and much more! Learn how to post to numerous job posting sites in Cincinnati, OH, and broader, and GET STARTED today!
Related Job Posting Sites in Ohio 
More Regional Job Boards Around Ohio