Are there numerous ups and downs in your recruitment procedure for a great fit for a Physical Therapist? Well, that is now in the past. Many questions remain unanswered, which may be tiresome at times. We're here to help you find your future hire by helping you through the full process. This FREE Physical Therapist Job Description Template may assist you in locating a competent and trustworthy person for your company.
Our VIVAHR software is the one that will help you in this process of recruitment in order to find a perfect fit for the role. A key to success is to make sure you use all of the VIVAHR candidate-search tips and give each position its own set of requirements. Throughout the recruiting process, we will support and guide you.
What is a Physical Therapist?
Exercises, massage, functional movement training, and other approaches are used by physical therapists to assist persons with injuries and illnesses to regain movement, reduce discomfort, become stronger and more flexible, and accomplish daily duties.
Fractures, neck and back injuries, neurological problems, and sports and work-related injuries are common among their patients. A treatment plan will be devised by the therapist to aid in their long-term rehabilitation. A physical therapy technician or a sports therapist are other names for them.
Related Job Titles for Physical Therapist
Physical Therapist Assistant
Physical Therapy Aide
Occupational Therapist
The Top Physical Therapist Skills
| | |
| --- | --- |
| | |
| | Patients and other members of the patient's medical team communicate with physical therapists on a frequent basis. They must be able to effectively express information such as how to conduct a certain exercise, how to practice exercises at home, and how family members may assist the patient in their rehabilitation. Active listening, spoken communication, written communication, nonverbal communication, and explanation abilities are all necessary for physical therapists. |
| | Being an effective physical therapist necessitates excellent interpersonal skills. Physical therapists must form and maintain connections with patients, as well as win their trust, as they assist them in completing difficult exercises. When working with patients, these experts must also have a cheerful attitude, as many patients are suffering from serious ailments that cause discomfort and difficulties executing exercises. Physical therapists use interpersonal skills to maintain a positive attitude, keep patients involved and motivated, and demonstrate real care and concern for them. |
| | During each physical therapy session, physical therapists must keep extensive records on their patients' diseases, the precise therapies they're performing, and the patient's progress. They must be meticulous in order to maintain track of the patient's condition and make modifications as needed to ensure constant progress. |
| | Physical therapists frequently work with patients who are in difficult emotional and physical situations. To evaluate how their patients are experiencing and reacting to therapy, physicians must be able to empathize with them. Physical therapists who can empathize with their patients are better able to relate to them, make them feel cared for and heard, and push them to follow through with the therapies that will help them heal. |
| | To be effective in their jobs, physical therapists must have excellent time management abilities. They frequently have many visits per day, each of which requires documenting of the patient's health and progress, as well as other administrative chores relating to the patient's visit. They must also keep up with the newest medical breakthroughs in order to incorporate them into their practice, stay current on continuing education courses (CEUs), and collaborate with medical teams in order to give holistic treatment to patients. |
Physical Therapist Job Description Template (Free)
A certified Physical Therapist is needed to join our team of health professionals in delivering quality health care at our facility. Typically, you'll be assisting post-operative patients with their recuperation. You'll meet with them to learn about their present situation and review their patient assessments so that you can establish appropriate treatment strategies. You'll also be responsible for developing tailored fitness-oriented health care plans and administering physical therapy treatments to help patients reduce pain and enhance their mobility.
For consideration, you must have a master's degree in physical therapy and state licensure. To be effective in this position, you must be up to speed on the newest therapeutic methods and have the ability to manage a variety of patients.
Physical Therapist Duties & Responsibilities:
Consulting patients to help them understand more about their physical state.
Interpreting and assessing patient assessments and test data.
Creating treatment regimens that incorporate a range of therapy methods.
Developing patient-specific fitness-focused health care programs.
Physical therapy treatments that are medically indicated to reduce pain and enhance mobility are administered.
Providing exercise advice to patients.
Providing information about in-home treatment choices to patients and their families.
Educating people on injury prevention, ergonomics, and other strategies to improve physical health.
Collaborating with other healthcare specialists.
Keeping track of a patient's medical history.
Observing all applicable rules, regulations, and procedures.
Physical Therapist Requirements:
A physical therapy master's degree from a recognized educational institution.
The National Physical Therapist Examination was passed with flying colors (NPTE).
Regulatory criteria of the state are met.
To perform physical therapy, you must have a valid license.
Interpersonal communication abilities are exceptional.
Compassionate and detail-oriented.
Have a current understanding of therapeutic procedures.
The ability to solve difficulties on one's own.
Excellent analytical and logical reasoning abilities.
Ability to deal with patients of various personalities.
Proficiency in writing professional reports and communication.
Proficiency in the computer field.
The desire to study new therapeutic methods on a regular basis.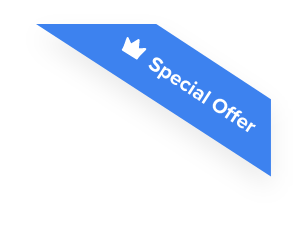 Joshua F.
Redline Electric & Solar

"The best recruiting platform on the market! VIVAHR allowed us to create a dashboard and applicant experience like no other!!"
Get more applicants from the
Best Job Boards
Post for free to 50+ job boards
Unlimited Job Postings
Unlimited Applicants

Sample Interview Questions For Physical Therapist
Once you've received and examined all of the applications, you may utilize these sample interview questions for Physical Therapist. They will help you to narrow down your selections and choose the finest candidate for the job.
Personal 
What motivates you to pursue a career as a physical therapist?
What is it about becoming a physical therapist that you like the most?
What ailments have you been able to successfully treat?
Human Resources
What is the most prevalent injury you see in your patients?
How do you arrange your physical therapy sessions while dealing with patients?
Which of your patients had the largest impact on you, and why?
Management
How do you communicate with family members/caregivers and set expectations?
How do you keep patients interested during the rehabilitation process?
Do you get along well in teams?
Technical Skills and Knowledge
To keep current on best practices, what training or educational techniques do you use?
What do you consider to be the most significant aspect of your physical therapy education, and how do you apply it in your practice?
Could you give me an example of good time management skills?
What are the Educational Requirements For a Physical Therapist?
A physical therapist must have completed a doctoral program in physical therapy, which takes three years to finish and requires a bachelor's degree first. A clinical internship in an area such as orthopedic care or acute care is also required of a Physical Therapist.
Physical therapists are required to be licensed, however, the particular criteria vary by state. The National Physical Therapy Examination is a single exam that all states require.
How Much To Pay a Physical Therapist When Hiring
Physical therapists often earn from $47,000 to $116,000 per year, and their median annual salary is $89,349. The hourly wages go from $24 to $56, and the median hourly pay is around $43.
Frequently asked questions about Physical Therapist
Is there a distinction to be made between physical and occupational therapy? 
Occupational therapy concentrates on the upper body, such as the arms and hands, whereas physical therapy works with the entire body, from the inner ear and eyesight to the arms and legs. Occupational therapy focuses on a client's fine motor skills, memory exercises, and cognitive goals in greater depth.
What is the definition of physical therapy? 
Clients receive physical therapy to help them recover from an accident, injury, or surgery. When a client's body is changing in a way that affects their regular physical activity, physical therapy can help.
In a typical physical therapy session, what happens? 
Some of the activities that take place during a physical therapy session are as follows:
Clients are educated on what they can do on a regular basis that will not harm their health.
Using simple techniques like joint mobility for a stiff joint or massaging tight muscles.
Using direct physical force to promote joint mobility through manual manipulation.
Assisting patients with recommended activities such as low-level stretches and a comprehensive strengthening program.
Similar Job Descriptions as Physical Therapist