Find Job Candidates in Indianapolis
Want to find some job posting sites in Indianapolis, Indiana? Then you are at the right place. We are going to provide you with handy job boards that can help you attract more candidates. But, first, you should get busy around the first step in the hiring process – writing an engaging job description. So, take a look at these 3 questions. They might help you to compile your new job posting.
What do you expect from your candidates when it comes to education?
Are you looking for someone experienced, or do you want to hire a newbie?
Do you want to hire full-time or part-time?
After you answer these questions and maybe add a few more to your wishes, you can watch this 10-minute Youtube job description video. Do you know that a well-written job posting can positively affect your conversion? So, don't skip the chance to learn how to do that.
How to find job candidates in Jacksonville?
Have job boards by your side. To have a better chance of finding applicants in Indianapolis, always use job posting sites. There are various global and local options.
Take an online or offline stroll to job fairs. Job fairs are helpful events when it comes to hiring. They can offer numerous benefits for your company.
Do the job posting optimization. This step can have a positive impact on your candidate search. So, make sure to read on and find more details on how to do this.
Job Posting Sites For Employers in Indianapolis, Indiana
| | |
| --- | --- |
| | |
| | Working for Indiana provides the chance to make a direct and positive impact on the daily lives of Hoosiers. |
| | Your single source providing the tools needed to prepare and find high-demand and high-wage jobs |
| | An excellent source for posting jobs within Indianapolis. |
| | Supercharge your recruitment efforts by listing your jobs online. |
| | The largest job board is dedicated solely to jobs in tech in the state of Indiana. |
Where to post jobs in Indianapolis?
SimplyHired – This is a global job posting site with various options for job seekers and employers. SimplyHired runs in 24 countries in 12 languages. It offers a free job posting option and charges only when an employer interacts with a candidate.
Monster – This one is present for a long time in the hiring world. Monster offers various handy options for both parties. Job seekers can apply for jobs, while employers can post their job postings. You can find numerous open positions in Indianapolis here. So, maybe the next one can be yours…
Indeed – This can be a handy site for employers as it offers both paid and free job posting options. Indeed provides applicants with a job applying option, so it works well as a hiring match-making service.
Employment Statistics
Employment statistics in Indianapolis are constantly on the rise. The most recent census found that 14,833,665 people lived in Indianapolis, with a fairly even distribution across different age groups and genders. And this is just up from five years ago when the population was at 12 million!
Indianapolis Job Posting FAQs
Where can I post my job for free in Indianapolis?
How do you find the best candidates to fill your open positions?  The most effective way to find and hire the right talent for your company is by posting positions on local job boards. By using these free resources, you're able to find qualified candidates at a low cost. A few local job boards to take a look at our State of Indiana Employment, Indiana Career Ready, and Indianapolis Jobs Now.
Be sure to have a well-written job posting specific to your company and the position you're hiring. The most effective way to start the hiring process is by posting positions on local job boards. By using these free resources, you're able to find qualified candidates at a low cost.
How can I promote my job in Indianapolis for free?
Try with local media. When a business needs to hire new employees in Indianapolis, it's vital to get the word out about job opportunities. Reach out to the local media — the newspaper, radio stations, and television stations — in cities with a high volume of positions you're trying to fill. And don't forget to use social media networks like Twitter and LinkedIn! Companies can write a great job description and post it on job boards like Indeed, CareerBuilder, Monster, and ZipRecruiter.
What is the job outlook in Indianapolis?
The currently low unemployment rate of 5.6% makes Indianapolis one of the best cities for job seekers. However, because there are so many job opportunities here, the competition is also stiff. Those who want to stand out in the job market and find their dream job should start by researching companies that interest them. Job search experience and references are also valuable pieces of information when applying for jobs.
What do job candidates expect from employers in Indianapolis, Indiana?
Job seekers in Indianapolis want to know that the job interview process is straightforward and transparent to ensure what's ahead for them once on board with a company. Candidates also need hands-on experience when applying for positions. If you've got any creative skills like web design, use those to do necessary tasks at your desired position, such as spreadsheets or presentations!
Is it hard to find talented job applicants in Indianapolis, Indiana?
Indianapolis is growing more competitive every year, but there are still jobs that can't be filled locally. There are simply not enough people in Indianapolis to fill every position — let alone enough qualified candidates — making it harder to find the right person for the job when needed for a project or promotion.
How long does it take to fill a job in Indianapolis?
Recruiting can be time-consuming and tiring. Indianapolis companies often spend months trying to find suitable entry-level candidates for their positions. Even more senior employees fall victim to lengthy recruiting periods. Despite having a large talent pool, businesses are still hard-pressed to find the best candidates for jobs in Indianapolis — 80% of recent hires were made after at least one month of searching.
Where do small businesses post jobs in Indianapolis?
Being a small business in Indianapolis can be challenging for itself. So, you should lean on some assistance when it comes to finding job posting sites. That's why we created a shortlist of handy job posting sites you might like.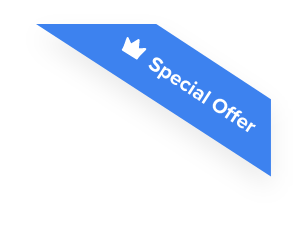 Joshua F.
Redline Electric & Solar

"The best recruiting platform on the market! VIVAHR allowed us to create a dashboard and applicant experience like no other!!"
Get more applicants from the
Best Job Boards
Post for free to 50+ job boards
Unlimited Job Postings
Unlimited Applicants

Job Fairs in Indianapolis
We mentioned the importance of job fairs at the beginning of today's article. These events can help your business in numerous ways. We wrote down some of them, so take a look.
Job fairs allow meeting with candidates in real-time (online or offline)
You could possibly shorten the hiring length
There is an option to filter out candidates at the moment
What Job Fairs are there in Indianapolis?
Job fairs are the perfect place to find qualified candidates to fill your company's job openings. Get face time with potential new hires and discuss job culture, company values, and work perks face-to-face. Job seekers can also get a feel for whether they're a good fit with the culture — plus, it's much more fun than a plain ol' online job application! Here is a great starting point to find the best job fairs in Indianapolis, Indiana.
Tips to help a business find and hire employees more efficiently in Indianapolis
If you want t hire efficiently in Indianapolis, make sure you don't fall into common hiring pitfalls. To help you avoid them, we created a few reminders you can keep by your side all the time.
Make an effort to write your job descriptions precisely
Promote your postings on various job boards
Get in touch with your candidates
Keep your hiring process short if you can
Try avoiding these 5 basic hiring mistakes
How to Optimize Your Job Board Posting to attract job candidates in Indianapolis, Indiana
If you're wondering how to attract candidates in Indianapolis, we have a few ideas. You should keep the hiring process running smoothly and work on optimizing a few things. So, in the following text, we will show you how.
Always make an eye-catching job description. This should be your first step in the hiring process, so you need to make sure you do it correctly. We created numerous free job description templates to assist you.
Use the social media potential. You can build company identity via social network platforms. Besides that, you can promote your job postings for free on local Facebook groups. So, always combine this technique with your current.
Take care of your website. You could make your site job seeker-friendly by adding the Jobs tab within your site menu. This way, you give applicants an option to apply directly.
Get the ATS. We know it can be frustrating looking for professional talent online. One of the most important things you can do is advertise your job openings on national job boards. Job boards are a great way to target qualified applicants. You'll get many more qualified applicants than if you posted your jobs on local websites. VIVAHR will post your vacancies on 50+ of the most popular national job search engines and help you automate your hiring process with our applicant tracking system (ATS).
Related Job Posting Sites in Indiana
More Regional Job Boards Around Indiana