Find the best job boards in Indianapolis, Indiana, to look for new employees.
About Indianapolis
Indianapolis is the state capital of Indiana, which is a convenient location for any business that may be considering doing business within the state. Its proximity to Indianapolis International Airport also makes it an attractive choice for many companies and travelers. If you are looking for housing, there are luxury options such as The Alexander or Old Northside homes. There are also plenty of smaller and more affordable options in Indianapolis neighborhoods like Rosemary Hills and College Heights.
Indianapolis has undergone a massive transformation in recent years. Once considered a no-go zone for tech start-ups, the city has begun to lure companies with low taxes and publicly-funded incubators like TechPoint. Today, Indianapolis is home to a highly educated workforce and an extensive network of high-speed Internet providers.
Indianapolis, Indiana, is an excellent place for businessmen and women to build their successful companies. The city offers an abundance of resources and amenities to its residents. One of the perks of living in Indy is the low cost of living that helps entrepreneurs save more than they would elsewhere.
The city also houses several Fortune 500 companies and significant economic contributions from Lilly and Rolls-Royce. Still, arguably nothing compares to what the city offers those who wish to open a business there.
It's possible no other place in the Midwest can match Indy's wealth of opportunities for newcomers. Both established businesses and upstart ventures alike can benefit from the culture of innovation, affordability, progressiveness, and community found here in Central Indiana.
Top Job Posting Sites in Indianapolis, Indiana
Not all job markets are created equal, and Indianapolis proves it. Several opportunities and businesses looking for employees have made the city the best place in the state — even better than Indianapolis and Indiana! The number of options and enterprises looking for employees makes Indy a great place to be a job-seeker.
| | |
| --- | --- |
| | |
| | Working for Indiana provides the chance to make a direct and positive impact on the daily lives of Hoosiers. |
| | Your single source providing the tools needed to prepare and find high-demand and high-wage jobs |
| | An excellent source for posting jobs within Indianapolis. |
| | Supercharge your recruitment efforts by listing your jobs online. |
| | The largest job board is dedicated solely to jobs in tech in the state of Indiana. |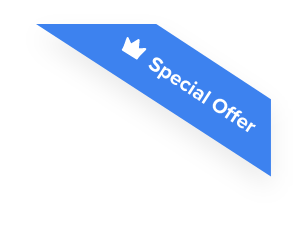 Joshua F.
Redline Electric & Solar

"The best recruiting platform on the market! VIVAHR allowed us to create a dashboard and applicant experience like no other!!"
Get more applicants from the
Best Job Boards
Post for free to 50+ job boards
Unlimited Job Postings
Unlimited Applicants

Employment Statistics
Employment statistics in Indianapolis are constantly on the rise. The most recent census found that 14,833,665 people lived in Indianapolis, with a fairly even distribution across different age groups and genders. And this is just up from five years ago when the population was at 12 million!
Employment by Occupations
Most Common Occupations
According to the latest Bureau of Labor Statistics data, the most common occupations in Indianapolis are office and administrative support jobs, sales, and management roles.
Office & Administrative Support Occupations – 125,364 people
Management Occupations – 110,246 people
Sales & Related Occupations – 107,542 people
Most Specialized Occupations
Indianapolis-Carmel-Anderson, IN is filled with individuals in its workforce with solid backgrounds in jobs requiring fine motor skills and technical know-how — including material movers, health diagnosing and treating practitioners, other technical occupations, and production occupations.
Highest Paid Occupations
Indianapolis is home to many different jobs; the average salary here tends to be higher than average. Engineers, computer scientists, and other tech specialists are among the highest-paid professionals in Indianapolis — most bring home about $72,000 per year.
The most common jobs held by residents of Indianapolis are:
Architecture & Engineering Occupations – $74,977
Computer, Engineering, & Science Occupations – $70,643
Management Occupations – $69,662
The Top 5 Employment by Occupations
| | |
| --- | --- |
| | |
| Office & Administrative Support Occupations | |
| | |
| Sales & Related Occupations | |
| | |
| Business & Financial Operations Occupations | |
Employment by Industries
Most Common Industry
Indianapolis, located in the Midwest, is known for being a hub for health care and social service jobs. The largest industries in our city are health care and social services, manufacturing, and retail trade.
The most common industries in Indianapolis are:
Health Care & Social Assistance – 147,168 people
Manufacturing – 133,197 people
Retail Trade – 117,609 people
Most Specialized Industries
Indianapolis's manufacturing, finance, and insurance industries are some of the most thriving in the country. These top-performing sectors allow Indianapolis to provide well-paying jobs for its citizens, making its economy one of the strongest in the country. With a healthy supply of jobs, Indianapolis has seen a steady rise in its population.
Highest Paying Industries
The Indianapolis economy is primarily driven by its utility sector, accounting for approximately 1 out of every eight jobs. The next most important sector is the management of companies and enterprises, comprised mostly of real estate-related employment, followed by professional, scientific, and technical services.
The highest paying industries in Indianapolis are:
Utilities – $76,250
Management of Companies & Enterprises – $68,171
Professional, Scientific, & Technical Services – $57,402
The Top 5 Employment by Industries
| | |
| --- | --- |
| | |
| Health Care & Social Assitance | |
| | |
| | |
| | |
| | |
Indianapolis Job Posting FAQs
What Job Fairs are there in Indianapolis?
Job fairs are the perfect place to find qualified candidates to fill your company's job openings. Get face time with potential new hires and discuss job culture, company values, and work perks face-to-face. Job seekers can also get a feel for whether they're a good fit with the culture — plus, it's much more fun than a plain ol' online job application! Here is a great starting point to find the best job fairs in Indianapolis, Indiana.
Where can I post my job for free in Indianapolis?
How do you find the best candidates to fill your open positions? The most effective way to find and hire the right talent for your company is by posting positions on local job boards. By using these free resources, you're able to find qualified candidates at a low cost. A few local job boards to take a look at are State of Indiana Employment, Indiana Career Ready, and Indianapolis Jobs Now.
Be sure to have a well-written job posting specific to your company and the position you're hiring. The most effective way to start the hiring process is by posting positions on local job boards. By using these free resources, you're able to find qualified candidates at a low cost.
How can I promote my job in Indianapolis for free?
When a business needs to hire new employees in Indianapolis, it's vital to get the word out about job opportunities. Reach out to the local media — the newspaper, radio stations, and television stations — in cities with a high volume of positions you're trying to fill. And don't forget to use social media networks like Twitter and LinkedIn! Companies can write a great job description and post it on job boards like Indeed, CareerBuilder, Monster, and ZipRecruiter.
What are the Indianapolis employment statistics?
The currently low unemployment rate of 5.6% makes Indianapolis one of the best cities for job seekers. However, because there are so many job opportunities here, the competition is also stiff. Those who want to stand out in the job market and find their dream job should start by researching companies that interest them. Job search experience and references are also valuable pieces of information when applying for jobs.
What do job candidates expect from employers in Indianapolis, Indiana?
Job seekers in Indianapolis want to know that the job interview process is straightforward and transparent to ensure what's ahead for them once on board with a company. Candidates also need hands-on experience when applying for positions. If you've got any creative skills like web design, use those to necessary tasks at your desired position, such as spreadsheets or presentations!
Is it hard to find talented job applicants in Indianapolis, Indiana?
Indianapolis is growing more competitive every year, but there are still jobs that can't be filled locally. There are simply not enough people in Indianapolis to fill every position — let alone enough qualified candidates — making it harder to find the right person for the job when needed for a project or promotion.
How long does it take to fill a job in Indianapolis?
Recruiting can be time-consuming and tiring. Indianapolis companies often spend months trying to find suitable entry-level candidates for their positions. Even more senior employees fall victim to lengthy recruiting periods. Despite having a large talent pool, businesses are still hard-pressed to find the best candidates for jobs in Indianapolis — 80% of recent hires were made after at least one month of searching.
Indianapolis, Indiana Economy
Indianapolis, Indiana's small size (less than 300,000 in its metro area) doesn't seem to keep it out of significant national economic trends. And while the city may not have many jobs in high-paying corporate roles like its larger competitors, it does offer some things that they don't have access to, such as low crime rates and affordability.
Indianapolis, Indiana, is considered one of the Midwest's manufacturing hubs. The economy is diverse, with jobs in life sciences, education, agribusiness, and food processing. Known as a "Hoosier Hospitality," Indianapolis offers many employment opportunities for everyone from tech talent to health care professionals and more. However, heavy reliance on the manufacturing industry throughout Indy creates uncertainty anytime there are changes in Corporate America or globalization leads to dips in global production.
Home Value
Indianapolis homes are worth an average of $183,911 — a price that's increased 16.6% over the last year. The typical home in this city is three stories with seven rooms, three bathrooms, and two garages. Prepare to pay around $2 per square foot for your new Indianapolis home — with an average total price between $184,000 and $185,000.
Household Income
In Indianapolis, IN, the average household income is $61,022, while the national average for all households is $61,937. This means that incomes are lower than those across the entire country and could lead to various economic issues regarding affordability.
Commute
Americans have been spending more time on their daily commutes than they did a decade ago. Indianapolis, however, is fortunate to have shorter commutes than the rest of the country. On average, employees in Indianapolis take 23.2 minutes to get from home to work — the US average is 26.4 minutes.
Health
Health coverage is essential, not only for personal health but also for the well-being of families and local communities. 92% of the community has range, with 54.5% on employee plans, 15.1% on Medicaid, 10.7% on Medicare, and 10.3% on non-group plans — making this a reasonably healthy place to live for young families and retirees alike.
Conclusion
We know it can be frustrating looking for professional talent online. One of the most important things you can do is advertise your job openings on national job boards. Job boards are a great way to target qualified applicants. You'll get many more qualified applicants than if you posted your jobs on local websites. VIVAHR will post your vacancies on 50+ of the most popular national job search engines and help you automate your hiring process with our applicant tracking system (ATS).