Find Job Candidates in Memphis
Do you need some well-known job posting sites in Memphis, Tennessee? Businesses seek a nice online spot to add job postings and a person that fits well into their company culture, so you're not alone. But, before proceeding with a more detailed story about job posting sites, pay attention to the following questions.
What educational level do you expect from a candidate?
Do you want to hire an experienced person or a newbie?
Are you offering a full-time or a part-time position?
These questions can help you narrow down the required details for your job description. So, be sure to compile an engaging job posting before you start with a job posting sites search.
How to find job candidates in Memphis?
Don't skip your local job boards. These can be essential if you want to hire a local employee. So, always add your postings to some local job posting sites. This way, you'll have better chances of finding the right candidate.
Attend online and offline job fairs. There are many job fair events out there. You can organize your hiring process around them and meet various talented people.
Optimize your postings to attract candidates. You might be wondering what this means, but it's actually quite simple. There are a few things you could do to make your hiring process more successful. So, we'll be talking about them in today's article.
Job Posting Sites For Employers in Memphis, Tennessee
| | |
| --- | --- |
| | |
| | Choose901 is a grassroots movement of real estate agents and developers who want to make Memphis cool again. |
| | Latino Memphis is a free Hispanic job board that connects Latino professionals with employers in the Greater Memphis area. |
| | Advertise your jobs rapidly with the potential for hundreds of qualified applicants for each job. |
| | Advertise your jobs rapidly with the potential for hundreds of qualified applicants for each job. |
Employment Statistics
Memphis, Tennessee, is an excellent place for job seekers. When looking at the number of employed people in Memphis, it's clear that this city has something special going on – and fortunately for applicants, they're not missing out! There are over 16,000 open positions which means thousands of new possibilities await those who choose to make their way here.
Memphis Job Posting FAQs
Where can I post my job for free in Memphis?
The best way to recruit the best talent is by posting job listings on all of the top job boards in Memphis, Tennessee. A free online presence provides a simple and effective way to attract prospective employees and gain a higher-quality applicant pool. A few job boards you might want to check out are Jobs4TN.gov, Choose901, and Latino Memphis.
Job board postings are an excellent way to find new talent. Many companies use a job board like Indeed or ZipRecruiter to look for the best candidates. When companies post a position on a job board, they need to create an outstanding job description to attract the best candidates.
How can I promote my job in Memphis for free?
Try with local media. Get your job qualifications out to people who may have an interest in hiring. You can also try contacting local media about posting your job openings. If you're hiring, don't just rely on your posting — reach out to local media outlets in Memphis like Action News 5 or K97. Local news sites will often be interested in your business's job openings spread the word to potential candidates who may not have seen the post. And some newspapers and radio stations even run regular segments highlighting exciting job opportunities.
What is the job outlook Memphis?
Memphis' unemployment rate is 8.0%. Though this is two percentage points higher than the US average of 6.0%, the city has seen an increase in job market activity of 2.1% over the last year. Memphis is expected to see an additional 36.6% growth in available jobs over the next ten years, more than any other major US city.
What do job candidates expect from employers in Memphis, Tennessee?
Job applicants in Memphis want to see the interview process from start to finish: they want to know when and where the interview will occur and what details they will need to attend. With a job applicant scheduling tool, you can keep your recruiting process moving along smoothly: you can send automatic reminders, confirm interview times with your applicants, and even link your applicants' information directly into the schedule you've created.
Is it hard to find talented job applicants in Memphis, Tennessee?
It can be hard to find qualified candidates in Memphis, Tennessee. There aren't always enough talented people to fill positions. Though Memphis is a small market for hiring, this market can be tough to navigate for job seekers with limited experience — even if they're qualified or highly talented! Companies have the power to attract skilled talent by recruiting and hiring efforts. This means looking for talented candidates and offering them high wages and opportunities.
How long does it take to fill a job in Memphis?
Recruiting is difficult, especially for small businesses. Companies that outsource recruiting experts can save time and money while finding better talent simultaneously, even when looking for entry-level candidates. In Memphis, it's an average of 3 months to hire an entry-level employee, but more senior roles may require more extended periods.
Where do small businesses post jobs in Memphis?
Running a small business can be a handful. The last thing you need is losing time searching for convenient job posting sites in Memphis. So, that's why we created this shortlist for you. Keep it close to you and always be ready to find some new candidates.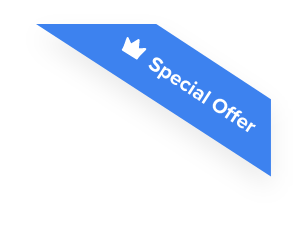 Joshua F.
Redline Electric & Solar

"The best recruiting platform on the market! VIVAHR allowed us to create a dashboard and applicant experience like no other!!"
Get more applicants from the
Best Job Boards
Post for free to 50+ job boards
Unlimited Job Postings
Unlimited Applicants

Job Fairs in Memphis
Attending job fairs in Memphis (online or offline) could be added to the list of your recruitment strategy. These events are handy for finding talented people eager to work. So, be sure to remember some of the job fair benefits.
Potential to meet candidates in real-time
Easier candidates filter-out
Chance to meet companies from your industry
What Job Fairs are there in Memphis?
Job fairs are a great way to attract qualified candidates to your vacant positions. More and more companies are turning to job fairs to fill their hiring needs, so attending one of them is an excellent way for businesses to reach out to potential employees.
A common mistake many business owners make when getting into a new industry is thinking that they have to reinvent the wheel. Here is a list of the upcoming job fairs in Memphis.
Tips to help a business find and hire employees more efficiently in Memphis
To hire efficiently in Memphis, you should implement a few hiring hints to your current hiring plan. To hire efficiently in Memphis, you should implement a few hiring hints to your current hiring plan, and there are some things you should try out. This way, you could have a better chance of finding the right person to join your team. So, take a look at some simple yet effective tips.
How to Optimize Your Job Board Posting to attract job candidates in Memphis, Tennessee
Optimizing your job postings to hiring more easily in Memphis is one more handy tip. But, besides that, there are some other details you might find beneficial. So, stay focused during the final chapter of today's story and try remembering some of our advice.
Invest time in job descriptions. Creating a well-designed and detailed job description is mandatory for finding a good hire. So, make an effort to build the first link between a candidate and your company. Of course, try our free job description templates. They could be of great help.
Use company social media channels. Making the most of your social media platforms is essential. You can promote your posting for free this way. Plus, you can engage with job seekers and create a stronger company identity.
Make your company website approachable for job seekers. Try adding the Jobs section to your site so more candidates could apply for an open position. Combining this with some job posting sites in Memphis could be the hiring game-changer for you.
Opt for the quality ATS. Trying to find and hire employees in Memphis can be a difficult task. If you've been doing your hiring for the past few years, it may have become apparent that you need some help with this process. Luckily, VIVAHR is here to do just that! We offer an innovative applicant tracking system that helps companies of all sizes grow their teams quickly and cost-effectively-all while automating your whole hiring process with our ATS system. Get started today by learning more about us or requesting a demo from one of our experts.
Related Job Posting Sites in Tennessee
More Regional Job Boards Around Tennessee