Find Job Candidates in Athens
Finding suitable applicants for your company can sometimes be challenging. That's why it's vital to post job ads on various job boards and free job posting sites in Athens, GA.
But, how do you start with the hiring process more prepared?
Simple, by designing a well-written job description.
What type of employment do you offer, part-time or full-time?
Do you want to employ an experienced person or a newbie?
Are you looking for a candidate with specific education?
These and similar questions can help you create a precise job description and attract suitable job seekers.
Once you have your job listings ready, add them to numerous job boards in Athens, GA, or let ATS do it for you.
Ready for more hiring tips? Let's go! 🙂
How to find job candidates in Athens?
Explore job posting sites in Athens, GA. Going through local job platforms can assist you with your hiring. But, global job boards also have so much to offer.
Discover local job fairs in Athens, GA. Job expos are convenient for connecting with local job seekers and experts from your field. So, always check if there are upcoming events within your area.
Optimize your postings. This step is essential if you want more visible job listings in the search results. We'll go into more details later today, so stay tuned!
Job Posting Sites For Employers in Athens, Georgia
| | |
| --- | --- |
| | |
| | These local newspapers cater to employers of Athens, GA. The site integrates with ZipRecruiter and offers job posting options online and online + print. |
| | This site collaborates with the Georgia Department of Labor and offers a free forum for employers. Companies can promote their job openings on this platform and attract local job seekers in Athens, GA. |
| | This site offers free job posting opportunities for its members. Employers can use the member portal and post job ads. |
| | The University of Georgia offers a job posting forum for employers where they can present job openings to local students. Employers need to get approval before posting a job ad. |
| | Employers from Georgia can get automatic matches for job postings and post jobs on this platform. Also, employers can search for resumes and get notified whenever a new candidate's resume shows. |
| | This is a local Georgian job board that offers various job posting packages for employers. The price range goes from $275 to $2,500, and employers can also opt for the Featured Tag option ($95-$475). |
Where to Post Jobs in Athens?
ZipRecruiter – This job board evolved through the years and today offers various employment-related resources. ZipRecruiter owns a job board, but it can also post jobs to other job platforms. Employers can try out the software by using a 4-day free trial.
Monster – This popular job-related website caters to both employers and job seekers globally. Monster allows employers to post job openings, assign pre-hire assignments, search through resumes, etc.
Indeed – This job board offers free job posting options for employers. Indeed is a widespread job platform that also provides sponsored posts. This way, employers can pay to enhance their postings' visibility in the search results.
Employment Statistics
The median household income in Athens, Georgia, is $33,293, and the current unemployment rate is 3.9%. The recent job growth is 4.0%, and the future job growth prediction (next ten years) is 49.4%. The minimum hourly wage in Athens, GA, is $7.25.
Athens Job Posting FAQs
Where can I post my job for free in Athens?
Having a list of free job boards can come in handy during the hiring process. Also, sites like Learn4Good and Indeed offer free job posting options for employers.
How can I promote my job in Athens for free?
Reach out to local social media sites in Athens, GA. This could be a cost-free solution to spread the word about your job openings. Some local Facebook job groups offer you an option to promote your open positions without a fee.
Use the company's social channels. If your company has some social media profiles, use them to promote open positions. This could also lead to better engagement with current followers. Plus, you could attract new followers as well.
What is the job outlook in Athens?
The recent job growth in Athens, GA, is positive (4.0%), and the future job growth prediction in the next ten years is 49.4%. However, employers should keep track of labor market data changes and adjust their hiring to these shifts.
What do job candidates expect from employers in Athens, Georgia?
Precisely written and transparent job descriptions are an excellent way to engage with job seekers. But, besides this, you should nurture your company culture.
People like working for companies with positive corporate cultures. So, share your company's goals and visions with job seekers!
Is it hard to find talented job applicants in Athens, Georgia?
Discovering talents isn't always easy. But, some techniques can assist you in finding suitable job applicants. For example, talent pooling is a great way to surround your company with talented people.
How long does it take to fill a job in Athens?
Every hiring cycle has its own pace, and it's hard to precisely set a time estimate. But, the good thing is that you can use tools that can speed up the whole process.
For example, an applicant tracking system can automate your hiring and sort out candidates. This way, you don't need to manually use spreadsheets, and you get to save some time!
Where do small businesses post jobs in Athens?
It's always easier to find job seekers when you can access the various job posting sites. That's why we created this shortlist of job boards. Check it out! Maybe you could find just the right job platform!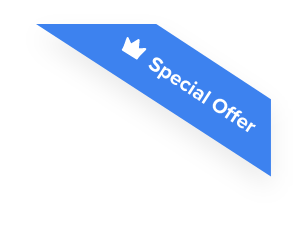 Joshua F.
Redline Electric & Solar

"The best recruiting platform on the market! VIVAHR allowed us to create a dashboard and applicant experience like no other!!"
Get more applicants from the
Best Job Boards
Post for free to 50+ job boards
Unlimited Job Postings
Unlimited Applicants

Job Fairs in Athens
Job expos come with various perks for both companies and job seekers. Check out the following list of job fair benefits for employers!
Shorter hiring duration
Real-time connection with job seekers
Networking with other employers
Building brand awareness
What Job Fairs are there in Athens?
If you want to find more about local job expos, check out the list of the upcoming job fairs in Athens, GA.
Tips to help a business find and hire employees more efficiently in Athens
Efficient hiring isn't as challenging as it may seem. With the right hiring strategy, every company should be able to seize the attention of job seekers. Here are some tips to help companies find applicants more smoothly.
How to Optimize Your Job Board Posting to Attract Job Candidates in Athens, Georgia 

Attaining better candidate conversion rates is possible. One thing that could help you with this is job posting optimization. Here are the things companies should pay attention to.
Company's vision. Every corporation has its own story, and that's amazing! Share your story and details about your company culture with job seekers. This could help them engage with your goals and core values and convert!
Job postings structure. It's vital to write your job descriptions precisely. Use bulleted lists and relevant keywords to enrich postings and make them more visible in the search results. For additional inspo, check out our FREE 350 Hiring Resource Templates!
Application information. Let job applicants know where to apply for open positions. You could use your company's website for help. Simply link from job listings to the Career/Jobs sections on the site.
Pick your ATS. The hiring process is an exciting period for any company. But, if you want some assistance, we are more than happy to help you!
Our VIVAHR software can post your job listings on 50+ job boards and attract A-Players for your company.
This means you don't need to rummage through job posting sites in Athens, GA by yourself. Discover an easier way to hire and check out our simple and affordable hiring software! 🙂
Related Job Posting Sites in Georgia
More Regional Job Boards Around Georgia