Find Job Candidates in Huntsville
Finding a proper job applicant in Huntsville, Alabama, that fits into your company culture is not easy. But do not be desperate. We are here to assist you through the whole hiring process. First things first, let's start with some basic questions. Compile a list of essential qualities you're looking for in a candidate. These can help you have a clear vision of the person you want to join your team. Here are some examples.
What education level does a candidate need to have?
Are you looking for a newbie or someone with more experience?
Do you want to hire full-time or part-time?
Of course, be free to add as many questions you think might be beneficial. But, even with these three, you could narrow down your wishlist. So, after setting the vision of your potential candidate, write an engaging job description.
Did you know a well-written job description can increase your conversion to 500%? You can check out our CEO's 10-minute YouTube job description guide and create an eye-catching job posting.
You're geared up to proceed to the next chapter – discovering job boards.
Where to post jobs in Huntsville?
Take advantage of local job boards. Local job posting sites in Huntsville are essential for your recruitment process. It all starts with a trustworthy local job board. So, be sure to post your job postings here. We will show you some excellent examples in the following chapters.
Pay attention to local job fairs. These events can be essential for hiring local talents. A good thing is that you can attend them both online and offline. So, today, you'll get the chance to find out more about these.
Do the job posting optimization. We can't point out enough how important this is. Job posting optimization consists of few crucial parts, and you need to make sure you have done them right. So, we'll go more into details later about this.
Top Job Posting Sites in Huntsville, Alabama 
| | |
| --- | --- |
| | |
| | This site offers equal opportunities for everyone and connects job seekers with employers. There is a job searching and job posting option. |
| | This is a staffing agency that matches job seekers with job opportunities. It's a search engine for both parties. Job seekers can search for open positions, while employers can search for applicants. It's not a classical job board, so it looks like employers can't post directly to this platform. |
| | The City of Huntsville has its job board and job search engine. However, this seems like it's only available for job seekers to search for jobs. There is no job posting option. Maybe employers could find details about job postings by directly contacting this site. |
| | This is a local resource site for Huntsville. It offers various info about this area. There is also a job-seeking option, but there is no direct info about job posting options for employers. |
| | This site offers both job searching and job posting options in Alabama. So it's a handy matchmaking job site that connects applicants with employers. |
| | This is a staffing agency that connects job seekers with employers. It provides a list of open job positions in Huntsville. But, there is no direct job posting option. So, you should contact this site for more info on how to post a job here. |
Job Posting Sites in Huntsville
SimplyHired – This is a global job posting site, and it offers numerous postings in Huntsville. SimplyHired shares many postings from various sites, and it provides job searching options in 24 countries. It also has 12 languages within its system.
Indeed – This is a global job search engine that connects job seekers and employers. Indeed is present in over 60 countries with 28 languages integrated. It matches talented people with various employers, and there are many job postings for Huntsville on this site.
Monster – This is a global job search engine and a job board. Monster has various tools related to job searching, posting, and much more and offers an evaluation option for candidates. So, you'll know what job applicants are looking for. There are various job postings for the Huntsville area.
Employment Statistics
With an unemployment rate of 3.1% and a job growth prediction of 40.9% in the next ten years, Huntsville, Alabama, seems like a lively job market.
Huntsville Job Posting FAQs
What Job Fairs are there in Huntsville?
Job fairs are handy events for every company that seeks new talents. Luckily, there are many of them so that you can choose from various options. You can check some job fairs in Huntsville and see if they suit you.
Where can I post my job for free in Huntsville?
One of the recruitment struggles is finding free job posting sites. Unfortunately, there aren't many of them, so you need to be prepared for that. Luckily, we found two that you may like. Be sure to check out Learn4Good and Indeed. The first one is entirely free, and the second offers both paid and free options.
How can I promote my job in Huntsville for free?
Reach out to local media. Local media outlets can come in handy for job posting promotions. Sometimes it is not enough only to post on local job boards. Local media such as WHNT have job posting options. So, be sure to check it out.
Use social media daily. Did you know you could use various social media platforms for the free promotion of your postings? There is a local Huntsville Facebook Job Group you may find handy. Also, don't forget to promote your company on Instagram. People love seeing engaging posts daily. This way, you could attract job seekers all the time.
What is the job outlook in Huntsville?
The job outlook in Huntsville, Alabama, seems bright. With the unemployment rate at 3.1%, recent job growth of 3.6%, and predicted job growth at 40.9%, this place should be open-for-business. But, have in mind the competition. You should look for job seekers daily.
What do job candidates expect from employers in Huntsville, Alabama?
Job candidates expect well-written job descriptions with precise job requirements. Besides this, you should have a good recruitment strategy. This way, you'll be able to handle multiple candidates and make sure everyone is happy. Try to update applicants regularly during the hiring process and respect their time.
Is it hard to find talented job applicants in Huntsville, Alabama?
It's never easy to find talented job applicants. This is why it's essential to have a specific wishlist and seek candidates that fit into it. But, this also means being rational. You should outline your expectations according to the job market. Another important thing, try to act fast if you spot some candidate you like. People usually have multiple job offers, so to stand out, keep your applicants interested.
How long does it take to fill a job in Huntsville?
The hiring process depends on many factors. When it comes to the length of the process, it can vary. But usually, it lasts long. Finding the right fit for your company cannot be done quickly, and you should be prepared for that. If you have a multi-step hiring process, this may take even longer. But, no one said hiring is easy. Nonetheless, you will enjoy it once it ends.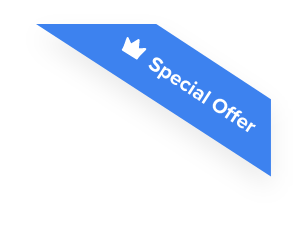 Joshua F.
Redline Electric & Solar

"The best recruiting platform on the market! VIVAHR allowed us to create a dashboard and applicant experience like no other!!"
Get more applicants from the
Best Job Boards
Post for free to 50+ job boards
Unlimited Job Postings
Unlimited Applicants

Job Fairs in Huntsville
You should really try to get most of the job fair events in Huntsville. Job fairs are coming with many hiring perks. Check out some of them:
Real-time applicant evaluation
Shortening the hiring process
Easier job seeker filtering
So, attending a job fair should become one of the regular hiring habits, as they can bring numerous benefits to both parties.
Tips to help a business find and hire employees more efficiently in Huntsville
Every hiring manager wonders how to hire more efficiently. So, to make your hiring process easier here in Huntsville, take a look at the following tips:
The key is in the well-written job descriptions
Promote your postings
Respect your candidates' time
Update applicants during the hiring process
Make sure to meet online or offline with a potential candidate
How to Optimize Your Job Board Posting to attract job candidates in Huntsville, Alabama 

Getting a bit tired? We'll keep it short for the end. Here are some quick tips to pay attention to and make sure your postings are well-optimized.
Descriptions come first. As obvious as it sounds, we had to mention this. Try really hard to make your job descriptions stand out as they are a direct link between you and candidates.
Promote job postings on social media and job boards. Make sure you post your job descriptions on various local and global job boards. Also, don't forget to attract applicants through numerous social media channels. Facebook and Instagram can be an excellent way to engage with job seekers.
Place a Jobs section on the company site. This way, job seekers could easily and directly apply through your site. Many applicants love sending their resumes through the company job section.
Opt for the Applicant Tracking System. We know hiring is an exhausting process. That's why we created an intelligent ATS. Our VIVAHR software will assist you through the whole hiring time and help you attract A players. Plus, it can help you attract job seekers on more than 50 job boards. Try it out and reveal the completely new age of hiring.
Related Job Posting Sites in Alabama