Find Job Candidates in Charleston
Need some guidelines for finding job posting sites in Charleston, South Carolina? We can assist you! Numerous recruiting strategies can go a long way. But, before you start implementing them, you should consider a few things. For example, you should create a clear vision of a suitable candidate for your company. Here are three easy questions to help you create a structure for your engaging job description.
What education level and skills does a candidate should have?
Do you need an applicant with previous work experience or a newbie?
Are you offering a full-time or part-time position? Maybe an internship?
These questions can be great helpers for compiling a high-quality job posting. The next logical step – finding ways to optimize, promote and post your job descriptions.
How to find job candidates in Charleston?
Take advantage of various job boards. Did you know job boards should be a mandatory step during your hiring process? You should attract applicants by presenting your postings on numerous job posting sites in Charleston.
Attend local job fair events. A great thing about modern tech is that you can attend job fairs virtually. So, by having both online and offline ways to meet new job seekers, you really should seize the opportunity.
Optimize your job postings daily. Job posting optimization consists of various strategies. Each of them is crucial for a successful hiring experience. Read on to find essential tips for your next hiring cycle.
Job Posting Sites For Employers in Charleston, South Carolina
| | |
| --- | --- |
| | |
| | A premier online network of quality jobs in Charleston, South Carolina. |
| | SC Works is part of the American Job Network center. |
| | Charleston Jobs is the original Job search board serving to help Job Seekers and Employers. |
| | The site gives you a complete look at everything in South Carolina, with the largest and most comprehensive online database available. |
| | Created in 1857, it's the biggest newspaper in Charleston, South Carolina. |
Where to post jobs in Charleston?
Glassdoor – This is both a company rating and job posting site. Glassdoor was founded in 2007, and it has been changing the way job seekers and employers interact ever since. It gives a review option for both parties, as well as job-seeking and posting opportunities.
ZipRecruiter – This platform was publishing job posts to other job boards in the past. Today, ZipRecruiter offers job seeking and job posting options. So, presents a handy choice for both job applicants and employers. It also offers a three-day trial.
SimplyHired – This is a job posting and job-seeking platform. SimplyHired offers numerous hiring-related options, as well as opportunities for job applicants. Also, there is an option for a local job posting and searching and various other handy tools for both parties.
Employment Statistics
Charleston, North Carolina, has an unemployment rate of 4%, lower than the national one. The median household income is around $52,972, and current job growth is 0.7%. The future job prediction (in the next ten years) is 35.9% which is higher than the national.
| | | |
| --- | --- | --- |
| | Charleston, South Carolina | |
| | | |
| | | |
| | | |
| | | |
| | | |
Charleston Job Posting FAQs
Where can I post my job for free in Charleston?
Posting jobs is a tedious task. While you can pay to advertise on sites like Monster, Indeed, Hired, Workopolis, and CareerBuilder, it's not necessary if free job posting services are available in your area. In Charleston, for example, the South Carolina Department of Labor offers this service, which includes online postings and hard copy ones that get mailed out to employers looking for qualified candidates – all at no cost!
The easiest way to find and hire the best talent for your company is by posting jobs on job boards such as Monster  and Grouper or websites like LinkedIn Jobs or even Craigslist. Many companies do not take advantage of these because they're too busy with other tasks or don't have a system to track their candidates.
How can I promote my job in Charleston for free?
Reach out to social media. For example, Charleston, SC is Hirings, a Facebook group with more than 15,200 members; it's an excellent resource for finding new hires. You can also use your company's social media profiles and attract job seekers for free.
Connect with local media outlets. Another great way to advertise job opportunities is working with local news outlets like Live 5 News and ABC News 4. They offer regular social postings related to employment news — connect with them on Twitter, Facebook, or LinkedIn.
What is the job outlook in Charleston?
Charleston's unemployment rate is low, and it has experienced a net gain in jobs over the last year. This means that you are likely to find more employment opportunities here than elsewhere, which could be ideal for someone who wants to start their career out of college or relocate from another area with high levels of joblessness.
The job market there continues to grow as they see a 0.7% increase in jobs over the last year while the US average for unemployment stands at 6%. Charleston's forecasted future growth rate was 35.9%, higher than that found across America at 33.5%.
What do job candidates expect from employers in Charleston, South Carolina?
Usually, every job seeker likes to see a well-written job description. It shouldn't be any different in Charleston, North Carolina. Besides compiling a quality job posting, every hiring manager should pay attention to applicants' time. Try not to run your hiring process forever, and engage with your candidates through that time. By doing this, you make your applicants feel valued. The other perk is building a good foundation for possible future collaboration.
Is it hard to find talented job applicants in Charleston, South Carolina?
Charleston's job growth is currently positive, which could mean new job opportunities arise. This could also mean more competition. So, don't be surprised if you bump into candidates that already have multiple job offers at the time. So, to recruit talented people for your company, you should act fast. Don't let the quality applicants slip away. Also, keep in mind that people don't need to have job experience to be considered talented.
How long does it take to fill a job in Charleston?
Hiring is a process, sometimes a very long one. So, be prepared to wait and be aware of all the things that can affect the length of hiring in Charleston. Things like company size, multi-step hiring process, and the number of candidates can significantly prolong the hiring journey. You could try and implement some tips for improving hiring and maybe shorten its length a bit.
Where do small businesses post jobs in Charleston?
Any small business in Charleston should have an option to choose between various job posting sites. The more opportunities, the better. So, here is a shortlist of some handy job posting platforms that could assist you during your hiring process.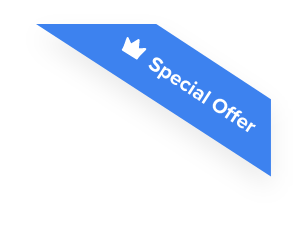 Joshua F.
Redline Electric & Solar

"The best recruiting platform on the market! VIVAHR allowed us to create a dashboard and applicant experience like no other!!"
Get more applicants from the
Best Job Boards
Post for free to 50+ job boards
Unlimited Job Postings
Unlimited Applicants

Job Fairs in Charleston
You've probably got tired of the story about job fairs. But, they really have so much to offer for employers. These events can come with benefits regarding hiring, so take a look at some of them.
An option to meet candidates in real-time
Could make your hiring process shorter
A chance to evaluate applicants at the moment
What Job Fairs are there in Charleston?
One of the best ways to find job applicants is by focusing on attending as many different events in Charleston or upstate South Carolina! You can find a list of upcoming Job Fairs right here. Remember that some fairs may charge anywhere from $350-$1000 per table, ensuring you have enough money set aside before committing to an event. Good luck with your search and if you are looking for career fairs!
Tips to help a business find and hire employees more efficiently in Charleston
Seems like efficient hiring sounds like a fairytale. But, in reality, some relatively easy tips can make your hiring in Charleston dynamic. Make sure to check them out and make the most of the hiring opportunities.
How to Optimize Your Job Board Posting to attract job candidates in Charleston, South Carolina
Coming to the end of today's hiring journey, we saved some handy job posting optimization tips. To make sure you are attracting the proper candidates in Charleston, you should implement various optimization techniques. We hope the following ones will assist you well!
Try hard when creating job descriptions. It can't be any simpler than this. You should invest time in compiling an engaging job posting. For a less complex process, take a look at some of our job description templates.
Seize social media opportunities. As you probably have seen so far, social media channels are an essential step towards better engagement. So, be sure to post often on your profiles, as you could attract various job seekers that way. Of course, don't forget about promoting your postings for free on Facebook groups.
Pay attention to your website. Good site optimization can open up new hiring opportunities. Try adding the Jobs section to your existing site and see what happens. Many applicants like to apply directly to the company's site.
Opt for the high-quality ATS. Recruiting is a labor-intensive process that requires time and resources. With VIVAHR, you'll have the tools to make your recruiting marketing experts for less than what it would cost you in salary alone! Stop wasting time on repetitive tasks like sourcing job boards or managing applicant data – let our system do all the heavy lifting for you. Click here to learn more about how VIVAHR will help save hours of manual labor every day so that your team can focus on hiring only the best employees.
Related Job Posting Sites in South Carolina