Find Job Candidates in Macon
Looking for A-Players for your team? That's awesome! Various job boards and free job posting sites in Macon, Georgia, can be beneficial.
But, before you take this step, consider one thing.
Create engaging and well-optimized job listings.
How to achieve that?
Check out the next few questions!
Do you want someone with expertise on your team, or are you open to working with a beginner?
What skills, experience, and qualifications do you need from applicants to best match them to your job posting?
What is the minimum level of education you expect from your job applicants?
To discover the type of employee you need, ask yourself these or similar questions. Your answers will aid you in constructing a job listing that attracts suitable candidates.
Are job postings good to go? Post them to numerous job posting sites in Macon, GA, or let ATS do it instead.
Let's discover hiring resources and find your next team member! 🙂
How to find job candidates in Macon?
Discover local job boards in Macon, GA. Many local job platforms could connect you with job seekers. But don't forget to check out global job posting sites if you wish to broaden your candidate search.
Find job fairs in Macon, GA. Local expos connect job seekers with local employers and companies. Usually, you can bump into a list of upcoming job fair events in your area. We'll go more in-depth about it later today.
Focus on optimization. This step is vital for increasing your chances of finding suitable job applicants. Stay tuned to find out more about job posting optimization today.
Job Posting Sites For Employers in Macon, Georgia
| | |
| --- | --- |
| | |
| | Employers can post jobs and track an applicant's progress, ensuring they meet all the employer's requirements. This helps to establish a more effective match between employee and employer. |
| | This Georgian job board makes finding your next employee easier by offering automatic matches for job postings and the option to search through resumes. You can also set up email notifications. So you're always one of the first to know when a new applicant's resume becomes available. |
| | Companies from Georgia can find local job seekers by posting their open positions on this job board. The site offers several pricing options: the most affordable is $275, and the most expensive is $2,500. Employers also can choose a Featured Tag for their listing for an additional cost ranging from $95 to $475. |
| | This Georgian university integrates with Handshake and allows employers to post jobs and internships and connect with local students. |
Where to Post Jobs in Macon?
ZipRecruiter – You can try ZipRecruiter for free for four days to post job openings on the main website and other external employment websites.
Monster – Monster makes it easy for employers to find candidates fast. With in-depth profiles and accessible qualifications, you can get to know potential employees quickly and easily.
Indeed – Indeed is a career site that helps businesses advertise open positions and job seekers find new opportunities. Companies can post employment opportunities on the site for free or by sponsoring these postings.
Employment Statistics
The median household income in Macon, Georgia, is $36,671, and the current unemployment rate is 5.1%.
The recent job growth is 1.5%, and the future job growth prediction (next ten years) is 34.4%.
The minimum hourly wage in Macon, GA, is $7.25.
Macon Job Posting FAQs
Where can I post my job for free in Macon?
Indeed and Learn4Good are great examples of free job boards where you can post open positions without spending any money.
How can I promote my job in Macon for free?
Use the company's social networks. Posting open positions on social media is a free and easy way to reach job seekers. Plus, you might even gain some new followers in the process!
What is the job outlook in Macon?
The recent job growth in Macon, Georgia, is 1.5%.
The estimated job growth prediction is 34.4% in the next ten years.
To stay ahead of the competition, employers should adapt their recruiting strategies to target the current labor market.
What do job candidates expect from employers in Macon, Georgia?
Many employers only focus on writing job descriptions, but what's just as important is maintaining a positive company culture.
Satisfied workers are more content with their position and less likely to leave.
Meaning that retaining staff members cost you less in the long run.
Invest time into making your workplace enjoyable. So employees look forward to coming in every day!
Is it hard to find talented job applicants in Macon, Georgia?
Although it's not always easy, you can find suitable candidates for your job openings.
A talent pool makes the process simpler.
So if you have some jobs that need filling, try recruiting employees from your company's talent pool.
How long does it take to fill a job in Macon?
It's tough to pinpoint the precise hiring duration.
The recruitment process may appear lengthy and arduous, but an applicant tracking system can assist in speeding up the process.
ATS automates various duties in recruiting, which leads to valuable time saved.
Where do small businesses post jobs in Macon?
If you're a small business owner looking for new employees, don't worry because you're not alone.
Although the search may feel daunting initially, multiple options are available to help make things easier.
A few great places to look are job boards, social media platforms, and employer websites.
To give you an idea of where to start, here's a list of some popular job boards: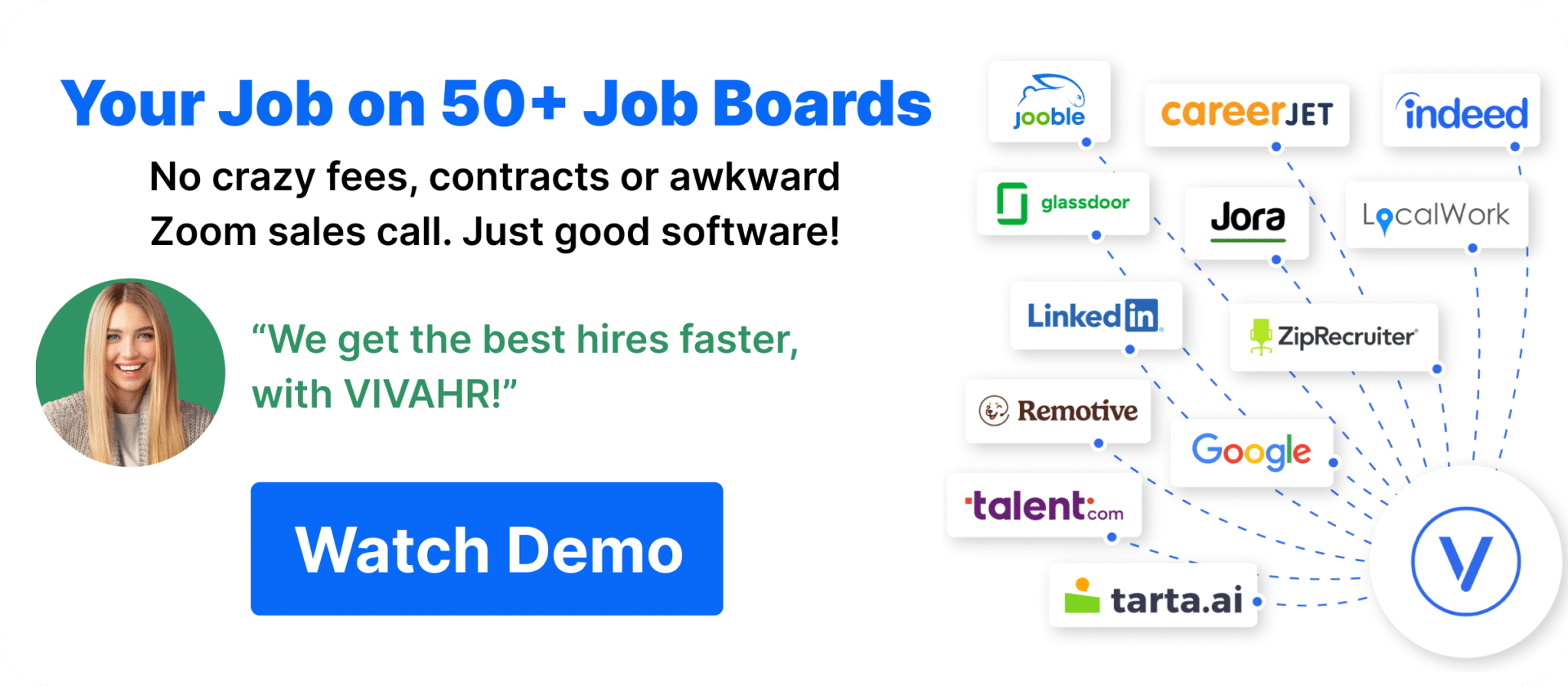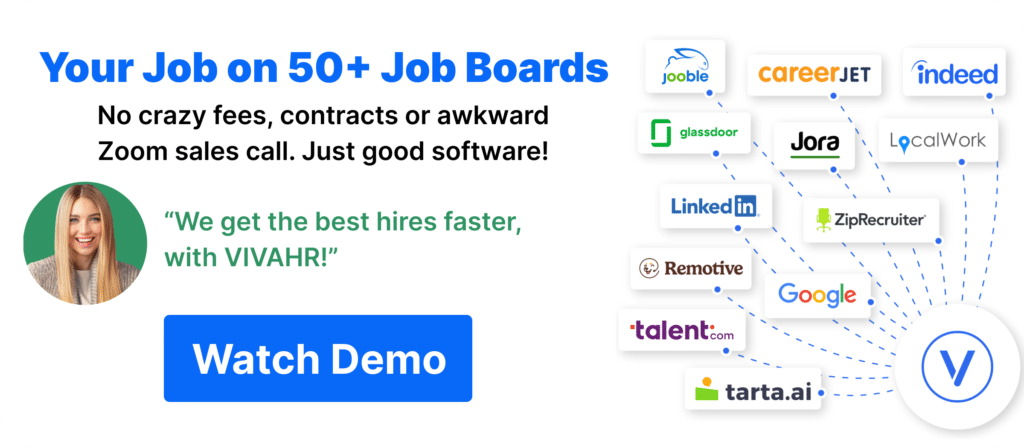 Job Fairs in Macon
Job fairs aren't just great chances for employers to interview several job seekers at once, but they offer plenty of other benefits!
Let's take a look at some of those now!
Even if there are no current openings, employers may reach out to individuals they think would benefit their company.
Job fairs are a way for employers to discover new talent.
Job fairs bridge the gap between employers and potential employees and increase awareness of the company through local marketing.
Businesses use job fairs as an opportunity to connect with recruitment firms that can help identify potential employees for open positions.
What Job Fairs are there in Macon?
If you're looking for job expos in your area, check out if there are upcoming job fairs in Macon, GA.
Tips to help a business find and hire employees more efficiently in Macon
It is essential to know the latest recruiting industry trends to efficiently hire.
Also, you should know how to optimize your job listings before posting them.
Here are some ideas that can help make recruiting more efficient!
How to Optimize Your Job Board Posting to Attract Job Candidates in Macon, Georgia
Try out our suggestions below to see how a few simple changes to your job postings can make a big difference!
Focus on culture. The relationship between company culture and attracting applicants is often underestimated. Keeping your company culture at the front and center of every job posting will likely help you draw in a larger pool of qualified applicants.
Build structure. Concise and engaging job postings could help you enhance your search ranking and candidate involvement. Use applicable keywords, design lovely listings, and don't forget to check out our FREE 350 Hiring Resource Templates page!
Show application info. Having clear and concise application instructions on your Career/Jobs website can save applicants' and your HR department's time.
Choose your ATS. Here at VIVAHR, we understand how essential the recruiting process is for businesses. We want to contribute to your hiring journey and make it run as smoothly as possible.
That's why we designed ATS for SMBs.
It's a platform that helps businesses identify exceptional talent for any job opening and post job listings to 50+ job boards.
You don't have to post job openings on job posting sites in Macon anymore.
With our help, finding the right candidate will be a breeze.
Check out simple and affordable hiring software today! 🙂
Related Job Posting Sites in Georgia