Discovering suitable job applicants is exciting, but sometimes it can be challenging. But, we are here to offer you handy resources during your hiring process. So, we've created a FREE Consultant Job Description Template with all of the relevant information for this role.
The ability to keep track of your job data is becoming increasingly vital in the recruiting process so we come up with a solution. You'll be able to design and disseminate excellent job descriptions, as well as maintain track of your data and job candidates, using our VIVAHR Software.
What is a Consultant?
Consultants assist customers to flourish in a specific field by working for consulting businesses or as self-employed people. They utilize their experience in one or more areas to provide expert advice to businesses and people.
Their task is to analyze data about their clients in order to develop growth strategies and uncover any flaws that might jeopardize their business.
They may also be in charge of ensuring the successful completion of training projects, marketing events, or other strategic components.
Related Job Titles for Consultant
Practice Management Consultant
Staff Utilization Consultant
Productivity Consultant
The Top Consultant Skills
| | |
| --- | --- |
| | |
| | In industries such as art, writing, graphic design, and gastronomy, creativity is a key concern. Other sectors may not appear to value creative thought, yet the concept encompasses more than just making art. People that think creatively have ideas that go beyond the usual and commonly recognized ways of addressing the industry's business. |
| | When permanent staff wants more direction or expertise, Consultants may be called in to consult. Their job may need to solve problems often, sometimes without much early notice of the obstacles they may face. Depending on the sort of consultant, they may be in charge of resolving employee conflicts, aiding in the preparation of a business plan for a self-employed person, assessing a company's bookkeeping methods, or offering training in a range of subjects. |
| Communicating Clearly and Empathetically | Once they've come up with some solutions to a company's challenges, the recipients should respect Consultants' ability to express those solutions effectively, simply, and empathically. Consultants demonstrate empathy by exhibiting a willingness to hear how an issue affects employees on a personal level, rather than just the financial or production bottom line. |
| Organization and Time Management | When a firm engages a consultant to assist with a reorganization or a problem, their time is equally as precious as the Consultants'. Meetings are almost certainly an unavoidable part of the process, and Consultants may show respect for the time by keeping them brief and efficient. They might set an agenda with individuals ahead of time and be courteous but strong in their attempts to keep a meeting on track. |
| | Consultants' credibility is likely to be based on their prior expertise and reputation as someone who have aided businesses and individuals in real and demonstrable ways. Additional schooling, any applicable certificates, a personal website, or a biography on a professional site that details their talents and expertise can all help them gain credibility. |
Consultant Job Description Template (Free) 
We're seeking a skilled Consultant that can offer guidance in their expertise. A consultant's responsibilities include examining issues and recommending acceptable solutions. To get the essential facts, you need to commit to applying excellent research methodologies.
To be a successful consultant, you must have in-depth knowledge of your subject, be adept at spotting issues and delivering solutions, and have strong research skills. A qualified consultant will be detail-oriented and inventive in the end. Apply NOW and let's go on this adventure together!
Consultant Duties & Responsibilities:
Provide clients with industry-specific coaching and training.
Create a list of growth, transformation, and improvement strategies.
Help with marketing campaigns and brand building, as well as data analysis.
Organize team meetings and provide presentations.
Make time to generate new business and pitch to potential clients.
Meet with current customers to do an initial evaluation, discuss goals, and devise improvement strategies.
Use helpful comments and practical solutions to solve challenges.
Use interviews, job shadowing, and document research to gather information on clients and the company.
Consultant Requirements:
Bachelor's degree in a relevant field.
Proven experience in your chosen profession.
Excellent oral and written communication abilities.
Understanding of applicable data analysis and research methods.
Ability to manage projects effectively.
Skills in strategic and creative thinking.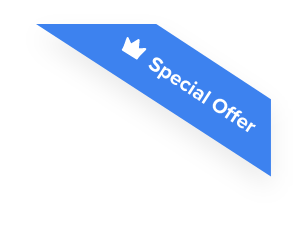 Joshua F.
Redline Electric & Solar

"The best recruiting platform on the market! VIVAHR allowed us to create a dashboard and applicant experience like no other!!"
Get more applicants from the
Best Job Boards
Post for free to 50+ job boards
Unlimited Job Postings
Unlimited Applicants

Sample Interview Questions For Consultant
In order to target your chosen applicant, consult VIVAHR's recommendations and utilize these example interview questions for Consultant. These questions can help you in narrowing down your options and choosing the most suitable applicant.
Personal 
What past experience did you have that prepared you for this position?
Tell me about your experience writing proposals.
Tell me about a time when you worked on a project with a cross-functional team.
Human Resources
Tell me about your experience writing proposals.
Tell me about a time when you worked on a project with a cross-functional team.
What kinds of consulting projects have you worked on before? Which one do you work on the most?
Management
Tell me about a moment when you guided a group through a difficult situation.
Could you provide me an example of a recent project you completed? What did you accomplish, and which aspects of the process went smoothly? Is there anything you'd alter about it?
Tell me about your approach to working with numerous clients or projects at the same time.
Technical Skills and Knowledge
Explain to a client how you would explain a complicated or technical subject.
What qualities or behaviors do you feel a consultant should possess in order to be successful in this field?
What do you think the most pressing concerns are in this industry?
What are the Educational Requirements For a Consultant?
To stay relevant in the employment market, a bachelor's degree in business or a related discipline (such as economics, accounting, management, or English) is strongly recommended.
Candidates with a Master's of Business Administration may be given precedence in specific instances (MBA). By enrolling in a certificate course provided online or at a local community college, consultants can expand their skill set or restrict their sector of specialization.
Depending on the business and degree of expertise, some companies may hire consultants with only a high school education or GED.
How Much To Pay a Consultant When Hiring
Consultants usually earn from $15,500 to $144,500 per year, and their median annual salary is around $83,450. The hourly wages range from $8 to $69, and the median hourly pay is $40.
Frequently asked questions about Consultant
What are the responsibilities of Consultants on a daily basis? 
Consultants begin their day by checking their email and voicemail. They react to customer communications and go through their daily appointment schedule.
They visit business places, restaurants, and cafés throughout the day to meet with clients and review their progress.
Consultants spend their meeting time with potential customers to outline their rates and industry experience and advised improvement initiatives.
Consultants use their free time in the office to review notes from prior meetings, conduct client research, and send follow-up emails to customers to confirm future appointments.
What characteristics distinguish an excellent Consultant?
To optimize the assistance they give to their clients, a competent Consultant has experience in one or more areas.
They have strong writing and spoken communication skills, allowing them to form significant professional connections with their clients in person, over the phone, or via email.
An excellent Consultant also appreciates research and is committed to learning everything they can about their customers prior to their initial appointment.
Consultants that do research give their customers the most up-to-date information about their business objectives, mission statement, industry rivals, and target audience.
A Consultant reports to whom?
To accept client assignments and raise inquiries, a consultant usually reports to the Consulting Firm Manager. Consultants who are self-employed may report directly to their customers.
What are the many Consultant types?
Several types of consultants provide professional services in a wide range of fields. Here are some examples of the different types of consultants accessible to businesses and individuals:
Business Consultant: This sort of consultant works closely with business owners to determine their objectives and develop strategies for bettering their operations.
HR Consultants: These individuals have a history in HR and may advise a company's HR department on HR legislation, benefits, and salary, as well as hiring and recruitment.
Finance Consultant: Finance Consultants assist businesses and people with their financial matters. They examine their financial documents and receipts in order to assess their financial situation and determine how to grow their resources.
IT Consultant: An IT Consultant assists companies in improving their IT departments. They also assist entrepreneurs in developing ground-breaking software based on current IT trends.
Legal Consultants: These experts have the legal expertise and work with businesses and people to help them through legal issues.
Career Consultant: Career Consultants help professionals at all phases of their careers set objectives and design a strategy for success.
Marketing Consultant: Marketing Consultants work with a company's marketing department to develop new marketing initiatives.
Fitness Consultants: These specialists work closely with clients to identify their fitness objectives and give advice on how to achieve them.
Similar Job Descriptions as Consultant