Job Posting Sites in Knoxville
Are you looking for job posting sites in Knoxville, Tennessee? It's no wonder if you struggle to find the right way to promote your job postings. Today's job market is so broad, and competition rises daily. Running a company, handling company performance improvement plans, managing employees is stressful enough.
But, you don't have to worry if you're boarding the hiring cruise. We are here to assist you! Before any other suggestions in this article, check these first. To narrow down things on your candidate list, answer the following questions:
What you're looking for in an applicant?
How much experience does a candidate need to have?
Do you offer full-time or part-time positions?
By answering these questions, you should have an easier time compiling a job description. After that, you can proceed to read about job boards and other handy things in our article.
Where to post jobs in Knoxville?
Seek local and global job boards. Did you know these boards are an essential step during the hiring process? By posting your job descriptions to some job boards, you increase the chances of finding the proper candidate.
Attend various job fairs. Mingling at the Knoxville job fairs can be crucial for discovering talented people. There are many job fair options, both online and offline. So, you can really make the most out of these events.
Keep your postings optimized. This may sound not very easy, but it should be a piece of cake with our tips. Job posting optimization is an essential part of the hiring process.
Top Job Posting Sites in Knoxville, Tennessee 
| | |
| --- | --- |
| | |
| | This site offers options for both parties. Job seekers can search through various open positions, while employers can post job postings. There is a filter-job option to make the search easier. |
| | This is a global job board that offers job searching and job posting options in Knoxville. There is an option for employers to post a job for free for 15 days. |
| | The Knoxville Chamber offers job listings of various jobs. This is a job board with a job search engine. However, there is no visible option for a job posting. You should contact the site and see how to post your postings here. |
| | This is a local media outlet in Knoxville that offers job searching and job posting. It connects local job seekers and employers. |
| | This site offers numerous job listings for the Knoxville area. There are various company and individual job offers. But, there is no sign for a job posting option, so you should contact the site for more information. |
| | This site is a definition of a local job board. It offers job searching and job posting options in Knoxville and seems easy to use. |
Job Posting Sites in Knoxville 
ZipRecruiter – This is a global job posting site that shares job postings on 100+ job boards. ZipRecruiter has its own job board that evolved over the years. It first started as a job publishing tool only. But, today, it competes with popular job boards such as Indeed and LinkedIn.
SimplyHired – This is a job posting site that has various tools integrated. SimplyHired has its own mobile app, it serves as an advertising network, and it is a partner of Indeed. This company offers search engines in 24 countries and 12 languages.
Glassdoor – This is a type of online community. Glassdoor provides job seekers and employers with research companies. It also serves as a job board and has many features.
Employment Statistics
Unemployment of 4.7% and job growth of 0.9% indicate Knoxville has better job growth ratings than the national one. Even though job growth seems small, it still means change.
Knoxville Job Posting FAQs
What Job Fairs are there in Knoxville?
Did you know job fairs can shorten the hiring process by giving you the chance to filter out the candidates automatically? These events can be helpful for job seekers and employers. A good thing is that you can attend virtual and offline job fairs in Knoxville. So, be sure to check some of the following events.
Where can I post my job for free in Knoxville?
It's not easy to find free job posting sites. Luckily, we found some for you. So, be sure to check out Learn4Good and Jobs4TN.job. These job posting sites are free and can make the hiring process easier for employers.
How can I promote my job in Knoxville for free?
Check out local news sites. Promoting your job postings is essential. So, it's always good to have some free ways to do that. You could reach out to local media outlets such as knoxnews.com. This is a local media site that has a job posting section.
Post to social media sites. As you probably know, social media platforms are so popular today. It's no wonder every company promotes its business via these channels. But besides daily engagement with your followers, you could also do other things. Try attracting some applicants by adding your job postings on the local Facebook Knoxville Job Group. These can come in handy when you need to promote job postings for free.
What is the job outlook in Knoxville?
Knoxville has an unemployment rate of 4.7%, with recent job growth at 0.9%. The future job prediction is 37.5% in the next ten years, higher than the national one. Even though the recent job growth doesn't reach 1%, it's still positive. So, this could mean there could be new job opportunities in the future.
What do job candidates expect from employers in Knoxville, Tennessee?
Candidates always wish for a fair hiring process and honest information. Be sure to provide your company values and write precise job descriptions. Be sure not to let the hiring take too long, as many applicants won't stick to the hiring end. Keep the interviews close to each other to prevent the applicants from losing interest.
Is it hard to find talented job applicants in Knoxville, Tennessee?
Every hiring manager knows how hard it is to find the proper candidate. Filling your talent pool with talented people is never easy. So, you should be geared up with patience as you won't find the right candidate fast. But, as long as you make an effort to seek talents, they should appear at some point.
How long does it take to fill a job in Knoxville?
The hiring process in Knoxville can take some time. Usually, these things last longer anywhere, as the job market broadens daily. With online and offline job opportunities, many applicants have multiple job offers. Also, many employers create multi-step tasks during the hiring process. So, all these things can prolong everything.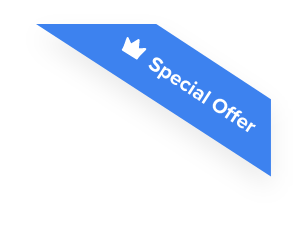 Joshua F.
Redline Electric & Solar

"The best recruiting platform on the market! VIVAHR allowed us to create a dashboard and applicant experience like no other!!"
Get more applicants from the
Best Job Boards
Post for free to 50+ job boards
Unlimited Job Postings
Unlimited Applicants

Job Fairs in Knoxville
With modern technologies, we got the chance to visit job fairs virtually. So, laziness cannot be one of the excuses for not attending a job fair. Besides this, there are also traditional job fair-visiting ways. So, there is really something for everyone. Job fairs are as beneficial as they can:
Narrow the candidate list
Shorten the hiring process
Provide a real-time experience
Tips to help a business find and hire employees more efficiently in Knoxville
The hiring process is an inevitable thing for any company. Luckily, we created a shortlist of recruitment strategies to help you out. So, check out some handy tips and remember them next time you have open job positions.
Write optimized job postings.
Keep the hiring process shorter.
Respect the applicant's time
Keep interviews close to each other.
Always meet with potential candidates (online or offline)
How to Optimize Your Job Board Posting to attract job candidates in Knoxville, Tennessee 

If you come this far in our article, you really want to be efficient when hiring. Well, every effort pays out, as we have one more tip in the end for you. Take a look at some handy ways to keep your postings optimized when hiring in Knoxville, Tennessee.
Create eye-catching job postings. Be sure not to skip this crucial step. Your job description can determine whether an applicant would apply to the position you're offering. So, make sure to compile a well-written job description.
Promote the postings. Once you create job postings, you should take good care of them. That means choosing the proper promotion channels. Try adding your postings to global and local job boards. Also, don't forget about social media.
Make your website job-friendly. If your company has a site, use it. Try adding the Jobs section to your site map and see what happens. Many job seekers reach out to the company site to apply for a job. So, this can be an effortless way to attract candidates.
Opt for the ATS. If you want to get serious about your hiring, you need to try using the Applicant Tracking System. We created efficient VIVAHR software. Our platform can add your postings on 50+ job boards and make the whole hiring thing run seamlessly. You won't need to keep track of your applicants and lose them in the hiring funnel in the end. Also, you could be safe and sound knowing our system attracts only A players for you.
Related Job Posting Sites in Tennessee
More Regional Job Boards Around Tennessee