Job Posting Sites in Columbia
Every employer needs to face a recruitment challenge at some point. With so many job opportunities spread over the online and offline sphere, the challenge is even more demanding. Having the right recruitment strategy can come in handy. But, there is much more than that. The hiring process in Columbia, South Carolina, is not any easier. So, before coping with the applicant-finding quest, consider the following questions:
What education level do you expect a candidate to have?
Do you need an experienced applicant or a newbie?
Are you looking for a part-time or full-time employee?
By answering these questions, you can compile a well-written job description. Now you're ready to proceed to the other steps, including finding the best job posting sites.
Where to post jobs in Columbia?
Use local and global job boards. Did you know there are numerous job boards to post to? There are hiring options locally and around the world. So, you can find the right one for your company's needs. Don't limit your postings in any way. If you're okay with an employee working remotely, you can hire through any job board.
Take a walk to local job fairs. If you need some fellow citizens to be part of your team, local fairs are the answer. You can meet new people and potential candidates there.
Optimize your job postings often. It's essential to manage your postings. They are a direct link between you and job seekers. So, by optimizing postings, you make sure they reach the potential candidates.
Top Job Posting Sites in Columbia, South Carolina
| | |
| --- | --- |
| | |
| | This is a local job posting site in South Carolina. It has good web traffic, and job seekers who come here are looking specifically for jobs within this state. SCIWAY has easy-to-navigate job pages. |
| | This is Online Educator Employment System based in South Carolina. It has a job board for teaching jobs and a search option for job seekers within the teaching field. |
| | This is a well-known job search engine and a job board. CareerBuilder offers options for both parties, and both job seekers and employers in South Caroline can find this platform handy. |
| | This is a non-profit organization job board. It offers non-profit employers to post a job, and it also gives job search for job seekers. |
| | This site connects local job seekers and employers. There is an option for free postings for local government-related companies in South Carolina. |
| | This site offers a job posting option for legal-related work. There are free posting benefits for SC Bar members. But, others would need to pay to post a job here. |
Job Posting Sites in Columbia
ZipRecruiter – This is a global job board that connects job seekers and employers. ZipRecruiter lets employers post jobs to 100+ job boards. This platform offers a three-day trial. So it can be a handy way to recruit candidates in Columbia.
Monster – This is a popular job match-making site. Monster connects job seekers with employers. It provides an option to search portfolios of candidates and send pre-hire tasks. This global job board could be a great option if you search for a remote employee.
Indeed – This site is both applicant and employer-friendly, and it provides various options for recruitment. Job seekers can search for jobs and apply directly. Indeed has both paid and a free version.
Employment Statistics
Columbia's unemployment rate is 5.2% which is lower than the national one. But, job growth has decreased by 0.2%. However, there is 27.4% job prediction growth which can be a good sign. This could mean this place may be more open for new job opportunities.
Columbia Job Posting FAQs
What Job Fairs are there in Columbia?
Job fairs are an efficient way to meet job applicants. They are also a great place to mingle with other employers from various industries. There should be upcoming job fairs in Columbia, South Carolina. So, be sure to check them out. A great thing about these events is that some of them are organized online. So, you won't even have actually to go to the event.
Where can I post my job for free in Columbia?
When you finish creating a job posting, it's logical that you want to post it for free. However, it's not easy to find free job posting sites. Many of them don't have a free posting option. But, we found two free job boards to ease your struggle. Be sure to check Learn4Good and Indeed. They should offer a free way to attract job seekers.
How can I promote my job in Columbia for free?
Reach out to local media. Promoting your new job opening can be challenging. But, you could try and spread the word through some of the local media sites. For example, WLTX is a local media site that has a job section. They offer jobs for their news company, but we saw an option for other companies too. So be sure to check it out. It might be a free way to promote your postings.
Try with social media. Besides being fun, social media platforms are essential when it comes to brand identity and promotion. If your company doesn't have some social media profile, create it the first chance you get. Promoting job postings on your feed is free and handy. Some social media groups post job openings. For example, you can check out the Jobs in Columbia SC Facebook page. Don't forget about Instagram too. Employees love socially active companies. Just make sure to provide your new employee with social media policy rules.
What is the job outlook in Columbia?
This place has an unemployment rate of 5.2% and a job growth prediction of 27.4%. Columbia should be open-for-business. However, recent job growth has been a bit stuck. But, that doesn't mean this area won't be thriving in the future.
What do job candidates expect from employers in Columbia, South Carolina?
Job applicants expect fair rules for everyone, a transparent hiring process, and well-written job duties. During the recruitment process, make sure you're time-efficient. Try to schedule interviews not too far apart from each other. If there are multiple hiring tasks, let the evaluation period runs smoothly. Also, if you decide to hire someone, be sure to provide an employee handbook for your new team member.
Is it hard to find talented job applicants in Columbia, South Carolina?
Finding talented people can be challenging. That's how things run pretty much anywhere. You need to gear up with dedication and choose your candidates wisely. But, have in mind, you're not always the candidate's first choice. The job competition is high, and many applicants have more options. So, if you find the candidates you like, keep them interested. Try not to lose them during the hiring process.
How long does it take to fill a job in Columbia?
The hiring process usually takes longer, from weeks to months. This depends on many factors. If you're searching for specific skills in a candidate, you might not find them easily. So, gear up with patience, as the right fit for your company won't come overnight.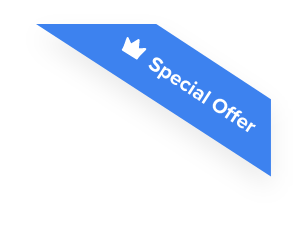 Joshua F.
Redline Electric & Solar

"The best recruiting platform on the market! VIVAHR allowed us to create a dashboard and applicant experience like no other!!"
Get more applicants from the
Best Job Boards
Post for free to 50+ job boards
Unlimited Job Postings
Unlimited Applicants

Job Fairs in Columbia
Job fairs present a unique opportunity to meet ambitious job seekers. These events are also time-saving, as they can shorten the hiring process. So, if you want to find potential candidates fast, visit some upcoming job fairs in Columbia. There is also an option for virtual job fair attendance. Remote job fair events make hiring even simpler. You could meet your potential employee from the comfort of your chair. Not too bad, right? Some other job fair benefits include:
Attract narrowed group of candidates
Meet in real-time
Saving resources, no phone bills
Filter out candidates at the moment
Tips to help a business find and hire employees more efficiently in Columbia
For more efficient hiring here in Columbia, you should consider all the above tips. But, to make it more organized, we created a shortlist of things to pay attention to.
Write a well-written job description with precise details
Respect your applicants' time
Don't let the hiring process last forever
Update candidates regularly
Show you appreciate your candidates like they are already employees
Meet applicants in person or through online meeting
How to Optimize Your Job Board Posting to attract job candidates in Columbia, South Carolina

Coming to the final chapter of today's job posting story, take one more look at handy tips for optimizing your postings. In the end, they are your best strength when it comes to attracting candidates.
Write job descriptions well. This is the first step in the recruitment journey. So, you need to make sure you are off to a good start by doing it correctly. Pay attention to details and be honest. Job seekers love having the upfront information.
Promote your postings through job boards and social media. These tools are essential for attracting applicants. So, make sure to post your postings on some of the local and global job boards. For example, you could try out the Glassdoor job board. Also, don't forget to engage with potential candidates through social media. Both Facebook and Instagram are great options. Just make sure you post regularly and show your followers your company rocks.
Create a Jobs section on your website. This is a handy way to make applying easier for job seekers. Many people love applying for a job through the official company website. Plus, this way, candidates can submit their resumes even when you don't have job openings. So, you could consider them later if you need new employees.
Install Applicant Tracking System. As the hiring process can be overwhelming and make employers lose their favorite candidates in the hiring funnel, you need something to assist you. That's why we created VIVAHR, intelligent software that keeps track of all your valuable applicants. With our system, you can attract candidates from 50+ job boards, manage the whole process, collaborate with your team, and much more. Our ATS is really a game-changer when it comes to hiring.
Related Job Posting Sites in South Carolina