Are you having a hard time finding and recruiting new employees? If you know what you are looking for in the candidate, you are halfway there. We are here to assist in your recruitment process by providing you with useful resources. Our FREE Merchandise Coordinator Job Description Template will be your guide throughout this process.
If there are any special requirements or criteria that you would like to include in this template, you can do it because it is completely customizable!
Additionally, our VIVAHR Software is the perfect complement for you and your business.
It helps you keep track of your business and employee data and information, and post your job opportunities to countless job boards!
Let's go to discover more!
What is a Merchandise Coordinator?
Merchandise Coordinators work in retail environments and sales companies. They are in charge of monitoring the availability of stock and products in the store.
Depending on the job, that can perform administrative, as well as basic marketing duties.
They design and set up eye-catching product displays in the store, listen to and acknowledge customers' demands and wishes regarding the products, track and maintain sales records, oversee a website and social media promotions, etc.
In the end, their main goal is to ensure that the store and storage areas are always sufficiently stocked, products are properly labeled, priced, and displayed, and customers are satisfied with their purchases.
Related Job Titles for Merchandise Coordinator
Store Manager
Merchandise Analyst
Merchandise Specialist
The Top Merchandise Coordinator Skills
| | |
| --- | --- |
| | |
| | Even though Merchandise Coordinators don't encounter customers that much, they still need to develop good customer service skills. They need to know what customers want and seek in products, and according to that provide the best service when getting in touch with them. |
| | A huge part of Merchandise Coordinators' job is handling a vast amount of data, records, documentation, and feedback from customers. Their ability to extract and thoroughly analyze the most important information will strongly benefit future strategies, promotions, and customer experience. |
| | Merchandise Coordinators would frequently be in charge of multiple stores, storage areas, and teams in those stores. They must demonstrate excellent organizational skills to keep track of every duty they have. |
| | In the industry where customer satisfaction and promotion of products come first, it is essential to have amazing sales and marketing abilities. Merchandise Coordinators know the best way to attract and maintain customers by implementing strategies, tactics, and pleasant and enticing product displays and demonstrations. |
| | Merchandise Coordinators' job involves making and brainstorming various decisions and ideas during the day. How products will be displayed, how to negotiate with vendors and suppliers, how to communicate with customers, and many other situations show that quick and effective decision-making skills are crucial in this job. |
Merchandise Coordinator Job Description Template (Free)
We are searching for a dedicated and organized Merchandise Coordinator to join our team! Our Merchandise Coordinator will be responsible for monitoring the availability of stock and inventory in stores and storage areas, ordering supplies from vendors by ensuring orders stay within the budget, designing and setting up attractive product displays, researching and selecting new products, and analyzing customers' reactions and feedback to plan or change future activities.
Furthermore, in this position, you will be in charge of supervising purchasing activities, product returns, and exchanges, and tracking, maintaining and updating sales records. In order to ensure customer satisfaction and reach their expectations, your aim will be to make sure every product is properly labeled, priced, and displayed. We expect nothing less than a candidate with amazing communication, analytical, and organizational skills.
Merchandise Coordinator Duties & Responsibilities:
Monitor the availability of stock in the store and storage areas
Transfer stock and products from storage rooms to the store
Assist with merchandise packing, pricing, and displaying
Design and set up eye-catching and creative product displays in stores
Track, maintain, and update sales records
Supervise purchasing activities, product returns, and exchanges
Research and select new products that will improve sales and reach customers' expectations
Collaborate with the management team to develop sales strategies and tactics
Order supplies and ensure orders stay within the budget
Negotiate prices and contract conditions with suppliers and vendors
Oversee website and social media campaigns and promotions
Analyze customers' reactions and feedback
Resolve store and customer issues following company protocols
Ensure products are properly labeled, priced, and displayed
Merchandise Coordinator Requirements:
Associate's or Bachelor's degree in retail management, marketing, or relevant field
Previous working experience in store management, merchandising, or similar
Knowledge of customer behavior and retail strategies
Familiarity with the latest merchandising trends and practices
Excellent communication and customer service skills
Organization and creativity
Strong analytical mind
Decision-making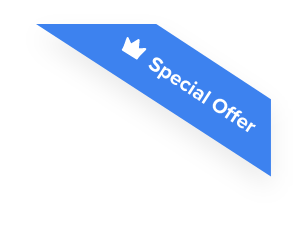 Joshua F.
Redline Electric & Solar

"The best recruiting platform on the market! VIVAHR allowed us to create a dashboard and applicant experience like no other!!"
Get more applicants from the
Best Job Boards
Post for free to 50+ job boards
Unlimited Job Postings
Unlimited Applicants

Sample Interview Questions For Merchandise Coordinator
Once you gather up all the received applications, you can use these sample interview questions for a Merchandise Coordinator. These interview questions will aid you to narrow down your choices and pick the most suitable candidate for the job.
Personal
Why did you choose to pursue a career in merchandising?
How do you keep yourself and the people around you motivated?
Do you travel a lot?
Human Resources
What do you know about our stores and products so far?
Could you tell us more about your prior working experience?
What is the one thing that you would immediately change in our least-selling product?
Management
What was the biggest challenge you had to face as a Merchandise Coordinator?
How often do you check the inventory?
How do you plan, organize, and prioritize your duties when you have a busy workload?
Technical Skills and Knowledge
What methods and elements do you consider when creating an attractive product display?
Could you provide us with an example of when you successfully negotiated the price with the vendor?
How do you approach a difficult client and resolve an issue?
What are the Educational Requirements For a Merchandise Coordinator?
Even though there are no precise educational requirements for this position, the least a candidate should have is a high school diploma or GED.
Some employers would look for candidates with Bachelor's or Associate's degrees in retail management or similar, but it is not crucial.
Many Merchandise Coordinators start their careers in other retail positions, which help them develop and gain the experience and skills necessary for this position.
How Much To Pay a Merchandise Coordinator When Hiring
Merchandise Coordinators typically earn between $26,500 and $49,000 per year. Their median annual salary is approximately $41,027.
Hourly wages go from $13 to$24. The median hourly pay is around $20.
Frequently asked questions about Merchandise Coordinator
What are different types of merchandise?
Merchandising can be product merchandising, visual merchandising, retail merchandising, and digital merchandising.
Who do Merchandise Coordinators work with?
Merchandise Coordinators normally work with sales representatives, store managers, suppliers, and vendors.
What are the basic qualifications for a successful Merchandise Coordinator?
Successful Merchandise Coordinators need to understand the products and needs, demands, and wishes of the customers. They should have great communication and analytical mind in order to identify goals and targets, as well as decision-making and organizational skills.
How much do Merchandise Coordinators earn annually?
The average annual salary for Merchandise Coordinators is approximately $41,000.
Similar Job Descriptions as Merchandise Coordinator