Find Job Candidates in Mesa
With the job market's daily expansion, you are probably searching for some free job posting sites in Mesa, Arizona. That's great! Because this means you're looking to hire a new member of your team, and what can be more rewarding than growing your company's family? So, besides having some job boards by your side, focus on creating an eye-catching job description.
Here are some questions that can help you create a precise vision of your potential hire:
Do you need a candidate with particular prior experience?
Are you looking for an experienced employee?
How many hours do you expect your next hire to work?
Having these questions around might help you to achieve your hiring goal. It's essential to have a clear vision of your future employees as this can help you attract A-Players to join your team. So, add your job postings to the various job posting sites or opt for ATS and let it do all the hard work.
How to find job candidates in Mesa?
Add your job listings to numerous job posting sites in Mesa. Uncovering local job boards is not an easy task. But, when you finally get to suitable job posting sites, everything gets less complicated. So, don't forget about this crucial step in your recruitment process.
Discover job fairs in Mesa. Local expos present a hiring gem. These events are packed with local talents eager to work. It happens that you need that exactly! So, head to some of these job fairs (virtually or offline) and potentially meet your next hire!
Optimize for success. Having your job postings well-optimized is the magic ingredient for attracting proper applicants. So, just go for it! 🙂 Check out some of our handy tips in today's article and find out the essential details for your next hiring cycle.
Job Posting Sites For Employers in Mesa, Arizona
| | |
| --- | --- |
| | |
| | This is a local college in Mesa that offers free job posting for employers. As an employer, you can add your job openings, internships, and apprenticeships and attract suitable students for your job position. |
| | This is a local networking site that connects members of the community. It offers a job postings list, and it can connect you with local job seekers. For information about job posting prices, you need to contact the site directly. |
| | If you're looking for a free job posting site in Arizona, here it is. All you need is to create an account and wait 72 hours for approval. After this period, you can start posting your job postings. Also, you can find various job-related tools on this site. |
| | This platform offers free job posting. Plus, you can find some handy tools for candidate management and company promotion. If you need some job-related advice, this site provides it too. |
| | For employers that offer education-related job positions, this site has it all. You can add your job listings free of charge and attract suitable candidates from the educational field. |
Where to post jobs in Mesa?
ZipRecruiter – This job posting site has evolved through the years. ZipRecruiter once was only a job publishing tool. But, today, it offers you to post jobs to numerous job boards, plus it adds job listings to its job board.
Glassdoor – This platform offers both job posting options, user reviews, and job searches. Glassdoor is a well-known job-related site that caters to both job applicants and employers. Employers can also get some insights into basic demographic info.
Indeed – This is one of the leaders within the online job posting. Indeed is a job posting site that offers services for both sides. Job seekers can search for listed job openings, while employers can post their job postings. Posting a job on this site is free, but you can sponsor a posting for better visibility.
Employment Statistics
The median income for Mesa, Arizona, is $48,259, and the current unemployment rate is 6.1%. The recent job growth in Mesa is 3.3%, and the future job growth prediction (next ten years) is 47.1%. The minimum hourly wage in Mesa is $12.15.
Mesa Job Posting FAQs
Where can I post my job for free in Mesa?
Do you struggle to find free job boards in Mesa? That's expected, as these sites are less available and hard to find. But, luckily, we gathered a few to help you out. Check out Mesa Community College, ARIZONA@WORK, AZ Job Connection, and Arizona Education Employment Board.
How can I promote my job in Mesa for free?
Check the local social media groups. Finding free ways to promote your job postings in Mesa can be handy for your hiring process. A good thing is that we live in a world stacked with social networks. So, you can promote your listings on sites like Mesa AZ Jobs Facebook group. Try posting on the company's social media to create a larger audience. By spreading the word about your business, you might attract potential hires for your job opening. It's handy, and it's free!
What is the job outlook in Mesa?
The current job growth in Mesa is positive (3.3%), and the future job growth prediction is set to 47.1%. This sounds promising. However, you should keep track of the ever-changing job market.
What do job candidates expect from employers in Mesa, Arizona?
Juggling between hiring tasks and communication with applicants can be a handful. But, it's essential to stay in touch with your candidates during this time. Try to update potential employees about the hiring duration and schedule interviews close to each other.
Many job seekers have multiple job interviews at the moment, so they would appreciate a hiring cycle that flows continuously. If you know the hiring would take some time, notify applicants ahead.
Is it hard to find talented job applicants in Mesa, Arizona?
It's so easy to find talented employees – said no one ever. This is why it's mandatory to always actively hire. By broadening your talent pool, you get the chance to gather talented people eager to work.
Even if you don't have an open position for a candidate you really like – try to create one. Or, engage with the candidate, let them know how much you admire their skills, and keep them within your talent pool for the next time. Don't send rejection letters! This is how you'll end up without skilled people.
How long does it take to fill a job in Mesa?
The hiring process is often a long one. It depends on various factors, and it can last from weeks to even months in some cases. So, it's essential to be patient and adjust your expectations. If you run a big company and have a multi-step hiring process, you can't expect it to go quickly. The number of applied candidates also affects the hiring length. So, when you start your next hiring cycle, keep these things in mind, and don't bother about the hiring length. The main goal is to find your next employee, no matter how long it takes! 🙂
Where do small businesses post jobs in Mesa?
Small businesses need as many job-posting sites as the big ones. With this in mind, we created a shortlist of handy reminders. These job posting sites can assist you during your recruitment process. So, check them out and find the most suitable for your company in Mesa.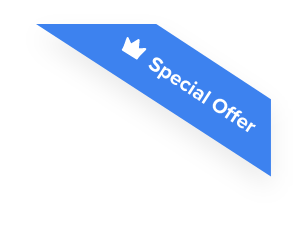 Joshua F.
Redline Electric & Solar

"The best recruiting platform on the market! VIVAHR allowed us to create a dashboard and applicant experience like no other!!"
Get more applicants from the
Best Job Boards
Post for free to 50+ job boards
Unlimited Job Postings
Unlimited Applicants

Job Fairs in Mesa
Job expos are one of the beneficial resources of various candidates. Planning your hiring around job fairs in Mesa can help you attract local job seekers and potentially find your next hire. Here are some job fair perks you can expect to gain from these events:
Meeting potential hires in real-time
Networking with other employers from a similar job field
Shortening the hiring cycle
What Job Fairs are there in Mesa?
One of the modern age benefits is an option to attend both virtual and offline expos. So, before you compile your next hiring plan, check out the upcoming job fairs in Mesa and see if you can find something interesting. Job fairs have so much to offer, so don't neglect them during your hiring.
Tips to help a business find and hire employees more efficiently in Mesa
Are you seeking more efficient ways to hire? We got some good news! There are handy tips you can use to potentially experience a better hiring journey. If you love creating to-do lists or reminders, you would probably like this one. So, check out the following advice and feel free to add any other you think would be beneficial.
How to Optimize Your Job Board Posting to attract job candidates in Mesa, Arizona
Wondering how to attract A-Players and get the better conversion? The answer is – job posting optimization. It's not enough to just add your listings to free job posting sites in Mesa. You really need to prepare job postings before, well, posting them. 🙂 So, read on to find the main points of any potentially successful hiring process.
Describe the vision of your company. The difference between an engaging job description and a dull one? The ability to emotionally engage applicants. So, dedicate the first two paragraphs of your job description to tell more about your company culture and ideas. Candidates would be thrilled to hear more about your inspiring company! They want to know what value you offer them. And we're not talking about money. Let them know what impact their role would have.
Add a structure to your job descriptions. Forget about messy job listings and provide your applicants with a real deal. Organize job requirements and duties under bullet points and get better visibility. Also, use job-related keywords. If you need some inspiration, check out our FREE 50+ Job Description Templates.
Where do I apply? Job candidates need precise details for job applications. So, add these at the end of your job posting. If you own a website, link to the Jobs page from the job description.
ATS? Yes! You don't have to do it all by yourself anymore. We created VIVAHR to help you out. Our intelligent software can post your job listing to 50+ job boards and attract candidates for your company. With us, you can really outrank the big companies and get candidates running toward you. Learn more and GET STARTED today!
Related Job Posting Sites in Arizona