Have a hard time during your job description creation? Are you looking for a job template to ease this process for you? Our FREE Fashion Designer Job Description Template has everything you need, from duties and responsibilities to the skills one needs to be a successful Fashion Designer.
Try using our Fashion Designer Job Description Template and combine it with VIVAHR software for the best results. You can customize this template to your needs, compile an engaging job description and add it to job posting sites.
What is a Fashion Designer?
A fashion designer is someone who designs and assists with the production and creation of clothing, shoes, and accessories. They select styles, fabrics, materials, colors, and prints for a collection. Fashion designers can work for high fashion brands or ready-to-wear brands of clothing.
When interviewing candidates keep an eye out for applicants who are passionate and want to evolve. Avoid candidates who are bad at communicating and don't have a good fashion background.
Related Job Titles for Fashion Designer
Art Director
CAD Designer
Creative Director
The Top Fashion Designer Skills
| | |
| --- | --- |
| | |
| Creativity and Imagination | Every fashion designer has something that inspires them and makes them creative and imaginative. A fashion designer starts his or her project by drawing from inspiration. The beauty of this job is that the more creative you are the more you will advance, this doesn't mean you need to be extravagant, it just means you have many different approaches to creating a product while keeping it on brand or even going outside of the lines creating something completely new. |
| | A fashion designer's critical skill is sewing. This can give you a great advantage in the workplace because today not all designers are good at sewing. Work on this skill as it will help you explain what you want to put on the product and how you want it to look. This skill of sewing will help you be more effective and efficient and will turn your ideas into reality faster. |
| | A good quality product means a lot of attention was given to it. Make sure the product is of the highest possible quality and has no flaws, such as tears, stains, rips, and so on. Being detail-oriented can also mean you pay attention to making every aspect of the product fun and creative, this can be helpful when creating something handmade. |
| | Fashion designers often collaborate together to create a product. They must communicate and understand each other. They also need to communicate with the clients about their needs and wishes and sometimes even explain the process of creating a product or stating a reason why certain materials for textiles cannot be treated the way the client intended. |
| Knowledge of Current Trends | Following trends doesn't mean a fashion designer is not creative. This is something very important. Knowing the history of fashion and understanding the future will help you go a long way and stay on top of this industry. Keep in mind the more you know the more inspiration you can draw from. |
Fashion Designer Job Description Template (Free)
We are currently looking for a creative and imaginative fashion designer to join our ever-growing team and fashion company. In this position, you will be required to stay on top of fashion trends by conducting market research, picking out fabrics for the new collections, and sketching out clothing for the collection. You will also be expected to work within a team, travel to shows, and review products from beginning to end.
To be a successful fashion designer you must demonstrate a great ability to spot trends and capture the spirit of these current fashion trends. Our ideal candidate is someone who is passionate and reliable as well as someone who pays great attention to detail and has strong sewing skills.
Fashion Designer Duties & Responsibilities:
Identifying new trends by conducting market research
Creating sketches and concepts for new seasonal collections
Presenting ideas through story, mood, color boards, and samples to buyers
Selecting fabrics for products and materials
Collaborating with colleagues when selecting seasonal themes, creating concepts, and making edits to lines
Ensuring development packages are accurate
Reviewing products and designs by checking the fit during presentations
Managing the design process from beginning to end
Fashion Designer Requirements:
Bachelor's degree in fashion design or similar area of study
Previous work experience in the fashion industry
Proficiency in Adobe Illustrator
Excellent communication skills
Great sense of style and color
Ability to sketch by hand
Works well under pressure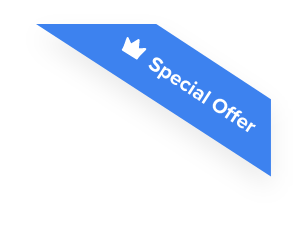 Joshua F.
Redline Electric & Solar

"The best recruiting platform on the market! VIVAHR allowed us to create a dashboard and applicant experience like no other!!"
Get more applicants from the
Best Job Boards
Post for free to 50+ job boards
Unlimited Job Postings
Unlimited Applicants

Sample Interview Questions For Fashion Designer
Once you gather all the received applications, you can use these sample interview questions for Fashion Designer. Depending on how your candidates answer these questions, you will be able to narrow down your choices and pick the candidate that suits you best.
Personal 
Why did you want to become a fashion designer?
Where do you see yourself in five years?
Is there anything you would like to improve during this job?
Human Resources
How important is a team effort in this business?
Did you ever have a dispute with a colleague?
What would you do if you saw a colleague being mistreated by someone in the workplace?
Management
How do you stay organized?
Could you give me an example from past experience where you demonstrated good teamwork and leadership?
Where do you spot new trends and how do you stay on top of things?
Technical Skills and Knowledge
Do you know how to sew?
Are you familiar with all the different materials and textiles?
What was the hardest and most rewarding product you've created?
What are the Educational Requirements For a Fashion Designer?
In order to become a Fashion designer, you must acquire a bachelor's degree in fashion design or a similar area of study. You also need to gain some hands-on experience by doing internships or being an apprentice to a fashion designer. What is most important is that a fashion designer must have a portfolio when applying for a job.
How Much To Pay a Fashion Designer When Hiring
The salary of a Fashion Designer varies based on the previous job experience and education as well as the location (state/city) of the office or company they are employed in.
Fashion designers usually earn between $18,000 and $70,000 per year, and their median yearly wage is $50,793. The hourly earnings go from $9 to $34, and the median hourly pay is $24.

Frequently asked questions about Fashion Designer
What are some of the tools that fashion designers use?
The tools fashion designers use depend on which task they are doing. If they are sketching a piece, they use pencils or a drawing tablet. If they are sewing, they will use needles, sewing machines, fabrics to produce some sort of prototype. When working with accessories, fashion designers can work with any product that comes to mind to get the effect they need.
What are some fashion design specialties?
There are many different specialties that can help them focus on a specific area of design. This can range from lingerie design to accessory design. You can also focus solely on high fashion or mass production. This all depends on your interests.
What does the work environment look like? 
This can depend on the fashion designers. Some work alone, some work within a team, some work for commercial fashion houses, and some work for high fashion brands. They generally work in a studio environment, they can also work irregular hours but they follow fashion events and deadlines. They can, however, also work from home and frequently travel.
What is the job outlook for fashion designers?
Being in the fashion industry can be very competitive. The need for designers constantly changes and evolves. This can also depend on the economy. You can easily succeed by following trends and being business savvy, but you can also succeed by being different and revolutionary.
Similar Job Descriptions as Fashion Designer