Find Job Candidates in Scottsdale
The best way to reach out to numerous candidates is to combine recruiting tools with free job posting sites in Scottsdale, Arizona. But, to have even better chances of catching candidates' attention, you should create a precise job description. Here are some queries that can help you build a better picture of your desired employee.
Are you looking for a candidate with a certain level of education?
How much experience does your next hire need to have?
Do you offer full-time or part-time positions?
See? Having a better vision of your potential employee can help you write down an inspiring job description and attract the best candidates.
How to find job candidates in Scottsdale?
Explore local job posting sites in Scottsdale. Getting familiar with local job boards and free job posting sites in Scottsdale can bring many benefits to your business. So, always keep track of these platforms as they can help you find your next employee.
Check for local job fairs in Scottsdale. Attending job fair events can get you closer to the local talents. You can opt for virtual and offline ways of attendance. So, that's quite handy.
Optimize your job postings before posting them. This may sound obvious, but some companies forget to pay attention to this part. As a result, they get low posting visibility and fewer applicants. Read on to find out how to avoid this.
Job Posting Sites For Employers in Scottsdale, Arizona
| | |
| --- | --- |
| | |
| | This site offers free job posting for employers. After you create an account, you will need to wait 72 hours for approval, and after that, you can start adding your job postings. Plus, there are more job-related tools on this site available. |
| | Employers can post their job posts free of charge here. There is also an option for candidate management, as well as company promotion and advice seeking. |
| | This site is dedicated to employers from the nonprofit sector. There is an option to post a job and connect with local candidates from Arizona. |
| | This one is the leading government job board. Employers can post job openings from $275, reach millions of job seekers, access resumes and jobs posted on numerous social media channels. |
Where to post jobs in Scottsdale?
Glassdoor – This site works as an employer branding tool and a job board. Glassdoor also offers users' review data for both sides. This way, candidates and employers can find more about various companies, and there is also basic demographic data info available.
ZipRecruiter – This is both the job posting site and a job board. ZipRecruiter can post job openings to various job posting sites, but it also contains its job board platform. There is a free trial option for employers to try out the software.
Indeed – This is a multi-purpose job-friendly platform. Indeed offers job posting, job alert set up, resume uploading, etc. Employers can post jobs free of charge and pay for sponsored postings if they want more visibility.
Employment Statistics
The median income in Scottsdale, Arizona, is $72,455, and the current unemployment rate is 4.7%. The recent job growth in Scottsdale is 3.3%, with a job growth prediction (next ten years) of 51.2%. The minimum hourly wage in Scottsdale is $12.
Scottsdale Job Posting FAQs
Where can I post my job for free in Scottsdale?
Having some free job boards by your side can come in handy. You can add your posting free of charge on sites like ARIZONA@WORK and AZ Job Connection. It can be a convenient solution when you want to seize some local candidates.
How can I promote my job in Scottsdale for free?
Use social media assistance. You can promote your job postings free of charge on social networks. Check out Jobs in Scottsdale Facebook Group and add your postings for free. Also, don't forget to use your company's social channels, as they can be beneficial for attracting new candidates and free promotion.
What is the job outlook in Scottsdale?
The recent job growth in Scottsdale is positive (3.3%), and the future job growth prediction is 51.2%, which sounds promising. However, employers should actively keep track of daily job market changes. This information is valuable for any hiring planning.
What do job candidates expect from employers in Scottsdale, Arizona?
Applicants like exact job offers and a transparent hiring process. Shorter hiring would also be good, but we all know that's very unlikely to happen. But, even though you can't control the hiring length, you can show appreciation to your candidates and update them regularly.
Is it hard to find talented job applicants in Scottsdale, Arizona?
If you've been in the hiring game for some time, you know how hard it's to find talented applicants. That's why it's crucial to have a talent pool. This way, you could always have quality candidates by your side. So, always think in advance when it comes to talent recruitment, and approach people you like.
How long does it take to fill a job in Scottsdale?
The hiring often takes from weeks to even months, depending on various factors. So, you need to be patient and consider all that can impact your hiring cycle length. If you have a large number of applied candidates, that can prolong things. But, eventually, finding the right fit for your company only matters.
Where do small businesses post jobs in Scottsdale?
If you run a small business in Scottsdale, you know planning is everything. So, we created a handy shortlist of job boards you can post to. Keep it close and check it out before you start planning your next hiring journey.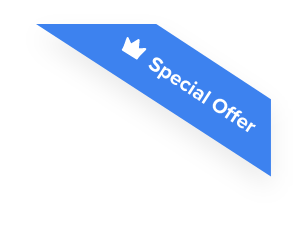 Joshua F.
Redline Electric & Solar

"The best recruiting platform on the market! VIVAHR allowed us to create a dashboard and applicant experience like no other!!"
Get more applicants from the
Best Job Boards
Post for free to 50+ job boards
Unlimited Job Postings
Unlimited Applicants

Job Fairs in Scottsdale
Job fair events in Scottsdale can be a handy opportunity to meet local talents. There are both virtual and offline events available, so you can plan everything to your needs. Check out some main job fair benefits.
A chance to filter out applicants in real-time
An occasion to meet other employers from the same job field
Shortening the hiring process length
What Job Fairs are there in Scottsdale?
When starting with hiring planning, always check if there are upcoming job fairs in Scottsdale. This way, you'll know what you can expect within your area and adjust your hiring process to these events.
Tips to help a business find and hire employees more efficiently in Scottsdale
People might think that finding applicants is an easy task, but the truth is, it requires preparation. You probably know that best. Running a business is challenging, and every hiring manager needs some side help. That's why we gathered a list of some handy tips to assist you.
How to Optimize Your Job Board Posting to attract job candidates in Scottsdale, Arizona
Optimizing your job board posting should become a mandatory step in your hiring process. This way, you could have better chances of attracting candidates on the free job posting sites and the paid ones. So, check out some of our tips for easier job posting optimization.
Tell about the company's vision. Your team and you have goals that are incorporated within your inspiring company culture. So, share your vision with potential employees and motivate them to apply. Make sure to keep this within the first two paragraphs of your job posting.
Don't skip the description part. Having a well-written job description can be game-changing. So, include requirements and duties and list them down under the bullet points. This can help you gain more applicants. Also, download our FREE 50+ Job Description Templates for some inspiration.
Provide application information. Don't forget to include how-to-apply details at the end of your posting. Also, add the Jobs tab to your company website and link to it from your posting.
Choose ATS. Having an applicant tracking system can bring many benefits to your hiring and ease your struggles. Here, in VIVAHR, we know how hard it's to run a small business. That's why we created quality ATS to attract A-Players for you, add your postings to 50+ job posting sites, and much more. Check it out today and GET STARTED.
Related Job Posting Sites in Arizona