This FREE Content Editor Job Description Template could help you find a creative and professional sales consultant for your business. Our template can assist you with your hiring, and you can easily combine it and post it with the help of VIVAHR software. Make sure the role and your company have specific requirements, awards, and incentives.
What is a Content Editor?
Content editors write, edit, and publish content for websites and other printed publications. Generating ideas for various briefs, defining content rules, monitoring traffic counts and online data, and modifying material to match SEO best practices are all part of this profession.
Content editors are mainly full-time employees who work in offices, primarily in the content or marketing departments, while some firms provide the option of working remotely. Content editors must have excellent written and vocal communication skills, as well as computer abilities, a keen eye for detail, and a passion for writing.
Related Job Titles for Content Editor
Creative Director
Marketer
Blogger
The Top Content Editor Skills
| | |
| --- | --- |
| | |
| | Content editors collaborate closely with other departments to provide online and offline content for a variety of media channels, including reports, supporting papers, training materials, and website content. To get the right information and work successfully with others, you'll need strong interpersonal skills. |
| | As a content editor, finding inconsistencies and making corrections is an important aspect of the work, thus candidates for this role must be detail-oriented and able to recognize necessary modifications. |
| | To generate appealing copy and uncover new methods to develop content that helps the company stand out from the competition, content editors must take a creative and original approach to their work. |
| | Working on many projects at once is common in this position, therefore content editors must be able to prioritize assignments and properly manage their time in order to fulfill deadlines and stick to tight deadlines. |
| | When difficulties develop, such as a Content Management System malfunction or issues with a piece of work, content editors must be able to show initiative and problem-solving abilities to discover answers and collaborate with other team members to find a solution. |
Content Editor Job Description Template (Free)
In a fast-paced work environment, we're looking for a committed and intelligent content editor to supervise our content publication needs. You'll collaborate with a team of writers and designers to create and curate interesting content for our audience. Content strategy, reviewing and editing, evaluating readership statistics, and evolving our content strategy will be among your major responsibilities.
You'll need expertise in writing and editing material, as well as great communication and organizational abilities, to succeed in this position. It is required that you have a bachelor's degree in English or a related discipline.
Content Editor Duties & Responsibilities:
Oversee a group of writers and work with freelance contributors.
Proofread and edit.
Ascertain that material fulfills the needs of the organization or customer and adheres to our in-house style standard.
Organize, modify, and update the existing content.
Check the accuracy of the content and material.
Collaborate with the visual design team to provide a user-friendly experience.
Collaborate with coworkers to come up with new, innovative content ideas that are relevant to our target audience.
Organize a hectic task to meet a deadline.
Analyze data and analytics in order to improve reader retention and engagement.
SEO knowledge and industry best practices.
Represent the company in events, meetings, and launches.
Content Editor Requirements:
A bachelor's degree in journalism, English, or a closely related subject is required.
Extensive knowledge of the English language.
Experience in writing, copy editing, and proofreading.
Good interpersonal and communication abilities.
Exceptionally well-organized and detail-oriented.
Professional knowledge of desktop publishing software.
Microsoft Office and social media platforms expertise.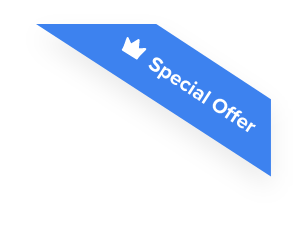 Joshua F.
Redline Electric & Solar

"The best recruiting platform on the market! VIVAHR allowed us to create a dashboard and applicant experience like no other!!"
Get more applicants from the
Best Job Boards
Post for free to 50+ job boards
Unlimited Job Postings
Unlimited Applicants

Sample Interview Questions For Content Editor
You can utilize these example interview questions for Content Editor once you choose your top candidates. These might assist you in narrowing your options and selecting the best option for the job.
Personal 
Why are you interested in the position?
What are you expecting from the job?
What books/publications/content do you find inspiring?
Human Resources
How would you tell a co-writer to correct mistakes within an article?
Do you like working in teams?
How would you handle a disagreement within your team?
Management
How do you prioritize your work?
What is your management style?
How do you keep motivated when you're doing something repetitive like proofreading, fact-checking, or source-checking?
Technical Skills and Knowledge
What are the best social media channels for getting more people to see your content?
What are your best SEO recommendations?
Which publishing platforms have you previously used?
What are the Educational Requirements For a Content Editor?
A bachelor's degree in English, communications, journalism, or a related subject is required to work as a content editor. Most employers would also want to see a portfolio of writing samples to show that you have the necessary expertise and talents for this position. Applicants for this post must be capable of comfortably doing copy editing tasks and using computer tools such as Microsoft Word and Content Management Systems such as WordPress or DNN.
How Much To Pay a Content Editor When Hiring
A content editor usually earns from $29,190 to $51,542 per year and has a median wage of $43,900. The hourly pay ranges from $14 to $25, while the median hourly salary for a content editor is $21.

Frequently asked questions about Content Editor
What steps does a content editor take to develop a content strategy for a client or brand? 
Different agencies and organizations handle content strategy in different ways. But, here are some strategy examples content editors might implement:
Define marketing goals.
Determine the target audience (their personality, behavior, demographics, etc.)
Determine how the audience should perceive the client/brand (Positioning)
Brainstorm ideas (create a topic/subject pool, a keyword list, and so on.)
Create a rollout strategy.
What is the content editor salary outlook? 
Content editors earn a median yearly pay of $43,900. Content editors in the 10th percentile make roughly $29,190 per year, while the top paid to earn around $51,542 per year. Bonuses and profit-sharing possibilities are worth around $6,000 and $2,000, respectively.
Around 75% of firms offer health benefits as part of this profession, mostly medical and dental coverage. The most important element influencing the wage level for this position is the location. According to the Bureau of Labor Statistics, the growth rate for media and communications is predicted to be 6% through 2026.
What are some typical things a content editor does?
To summarize, a content editor's day entails a lot of research, writing, and content organization. Content editors write and edit articles. They also write creative copy in such a manner that a user or potential customer is compelled to buy a product or service after reading the article or viewing the advertisement.
What is the difference between a content writer and a content editor?
Content writers research and write articles, while content editors have a more in-depth approach to content. Editors analyze, proofread, write and edit copy. Both roles are an essential part of every content-related company.
Similar Job Descriptions as Content Editor