Find Job Candidates in Tempe
Searching for new team members? That's amazing! Many job boards and free job posting sites in Tempe, Arizona, could help your company expand.
But, before you proceed to the job posting part, consider something important.
Design and optimize your job ads.
How to achieve this?
Take a look at the following questions!
Would you rather have an expert or a newcomer on your team?
What skills, experience, and qualifications should the ideal candidate for your job opening have?
What is the least amount of education you would accept from a job applicant?
By answering these or similar questions, you will discover the qualities your business needs in an employee. 
Furthermore, your answers will help you construct a job listing appealing to potential job seekers who possess those qualities.
Have you prepared your job listings? Great! Post them to numerous job posting sites in Tempe, AZ, or let ATS do the work.
Let's discover more hiring resources and help you find your new team member! 🙂
How to find job candidates in Tempe?
Explore job boards in Tempe, AZ. Many job platforms can help you during the hiring process, but don't forget to explore global job posting sites too. These may also be beneficial to you.
Discover job fairs in Tempe, AZ. If you want the opportunity to meet job seekers in real-time, local job fair events could be right for you. These events are typically offered both online and in person.
Optimize postings. By optimizing job postings, you are increasing the chances of a successful hire. Keep reading to find out more!
Job Posting Sites For Employers in Tempe, Arizona
| | |
| --- | --- |
| | |
| | This job board offers free job postings for employers in Arizona. To post a job, employers must create an account and wait 72 hours for approval. |
| | This job posting platform lets employers post their openings at no cost. The site also offers different candidate management and business advertising tools to help with your needs. |
| | This job board is the perfect place for employers to find qualified candidates from the education field. Job seekers can also use this board to find employment opportunities. Best of all, employer postings are free! |
| | If you're an employer from the nonprofit sector, this website could be helpful for you. You can post a job and connect with Arizona-based candidates who match your chosen criteria. |
Where to Post Jobs in Tempe?
ZipRecruiter – ZipRecruiter is a job platform that enables employers to post job openings on the main ZipRecruiter website and other external employment websites. You can sign up for a free four-day trial.
Monster – The Monster job board is an easy way for employers to post open positions and find great candidates. Employers can learn more about potential employees through comprehensive profiles and available qualifications.
Indeed – Businesses advertising open positions and job seekers looking for a career may benefit from Indeed's website. Companies can post employment opportunities on the site without charge, or they have the option to sponsor these postings instead.
Employment Statistics
The median household income in Tempe, Arizona, is $48,183, and the current unemployment rate is 5.4%.
The recent job growth is 3.3%, and the future job growth prediction (next ten years) is 49.9%.
The minimum hourly wage in Tempe, AZ, is $12.80.
Tempe Job Posting FAQs
Where can I post my job for free in Tempe?
You can find quality candidates at no cost by posting your open positions on popular free job boards, including Indeed and Learn4Good.
How can I promote my job in Tempe for free?
Lean on the company's social media. Your company likely has social media platforms you can use to your benefit by posting open positions. In addition, this might result in some new followers!
What is the job outlook in Tempe?
The recent job growth in Tempe, Arizona, is 3.3%.
The estimated job growth prediction is 49.9% in the next ten years.
Because the labor market is constantly changing, employers should continuously update their recruiting methods to maintain a competitive advantage.
What do job candidates expect from employers in Tempe, Arizona?
Positive company culture is often overlooked by employers in place of writing precise job descriptions.
However, it's just as important.
Employees who are content with their work situation are less likely to leave.
Make your workplace enjoyable. So employees look forward to coming in every day!
Is it hard to find talented job applicants in Tempe, Arizona?
Although hiring can present some difficulties, you can still find the perfect candidates for your job openings by searching your company's talent pool.
This is typically a much smoother process.
Therefore, if there are vacant positions in your organization, try looking at your talent pool first.
How long does it take to fill a job in Tempe?
The recruiting process often seems never-ending and tedious.
But an applicant tracking system can help reduce the time it takes to hire someone.
ATS automates different parts of the recruitment process, leading to more time saved in the long run.
Where do small businesses post jobs in Tempe?
Although it may seem challenging, you're not the only one searching for new employees if you own a small business.
Multiple avenues can help ease the process of finding potential candidates.
Some options include job boards, social media platforms, and employer websites.
To help get your search started, here's a list of some popular job boards: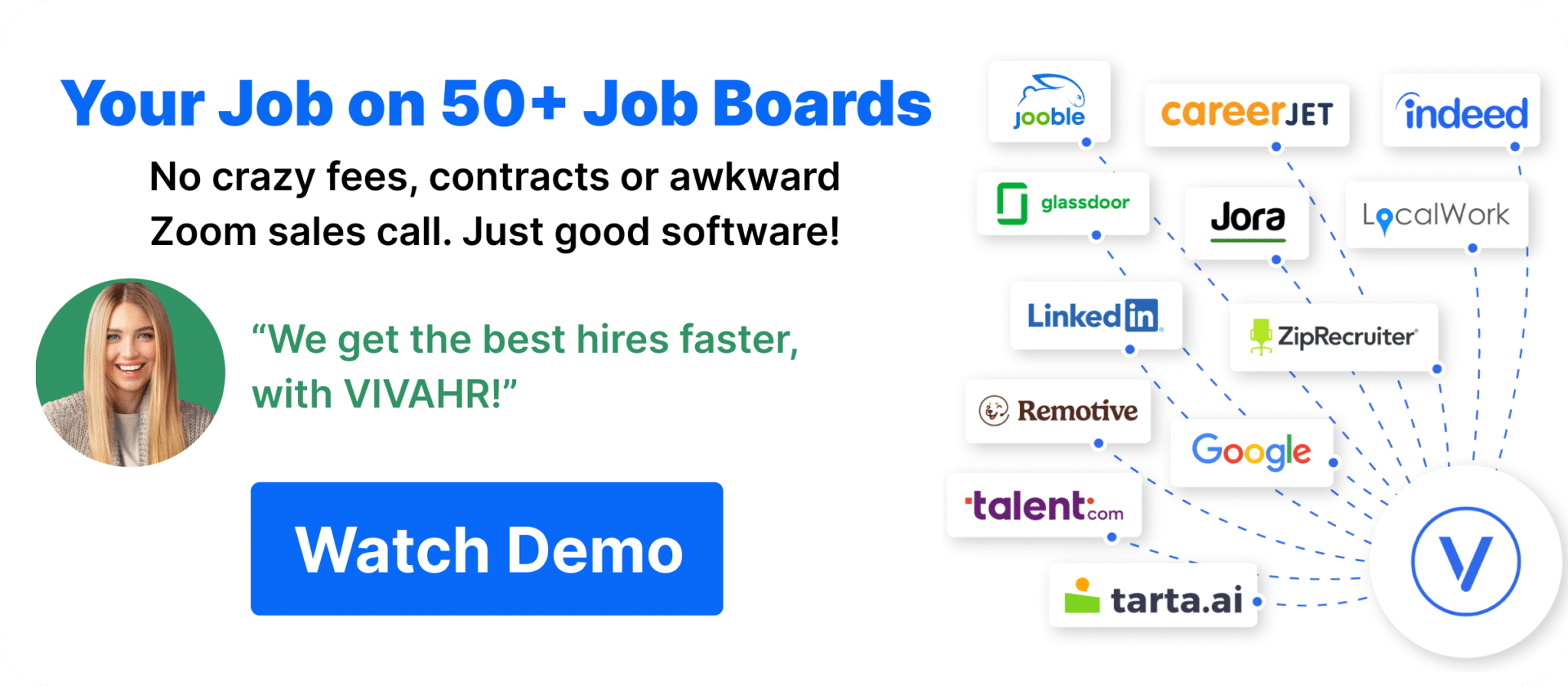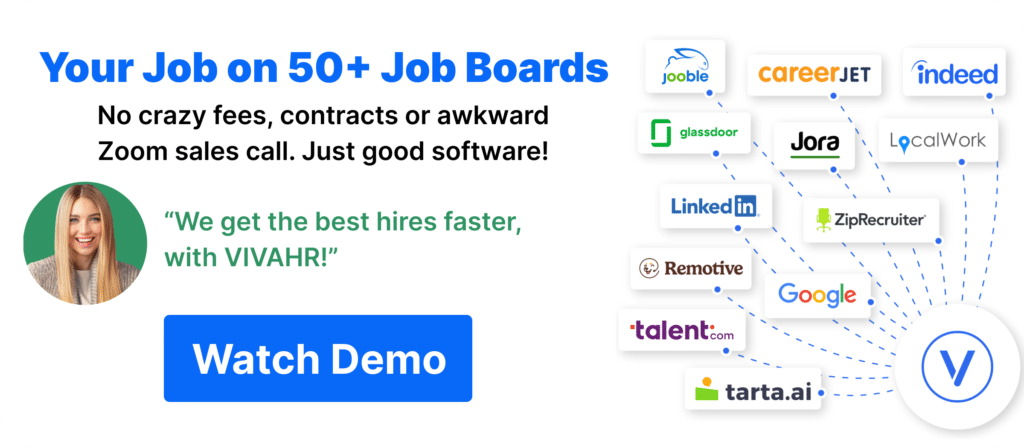 Job Fairs in Tempe
Job fairs not only provide excellent opportunities for employers to interview multiple job candidates simultaneously, but they also offer several other significant advantages!
Let's explore some of those benefits more in-depth now!
Although there are no current openings, employers may still contact individuals they believe would be valuable assets to their company
Job fairs allow employers to meet with potential new employees in a short amount of time, making the hiring process more efficient
Job fairs offer employers a chance to speak with people interested in working for them and promote their brand through marketing efforts in the area
Job fairs are a perfect opportunity for businesses to connect with recruitment agencies and discuss fillings open positions
What Job Fairs are there in Tempe?
If you're looking for job expos in your area, check out if there are upcoming job fairs in Tempe, AZ.
Tips to help a business find and hire employees more efficiently in Tempe
To ensure you're always ahead of the curve, here are some great ways to streamline your recruiting process!
How to Optimize Your Job Board Posting to Attract Job Candidates in Tempe, Arizona
By making some slight adjustments to your job postings, you can see an overall increase in performance.
See our tips below!
Focus on culture. Company culture has become increasingly important to job seekers, yet hiring managers today often overlook this vital element when writing job postings. By ensuring your company culture is front and center in every posting, you could attract a larger pool of qualified applicants.
Add structure. Engaging and easily-readable job postings are essential for your search rankings and applicant engagement. By using specific keywords relevant to your listing, you can design postings that will attract many candidates. We offer FREE 350 Hiring Resource Templates to help get you started!
Provide application info. By writing clear and concise instructions on your Career/Jobs website, you can help applicants and reduce the strain on your HR department.
Choose your ATS. At VIVAHR, we are dedicated to helping companies manage their hiring journeys. So we designed an applicant tracking system for small and medium businesses.
Our software can distribute your job listings to 50+ job posting sites and attract A-Players for your team!
You don't need to add job ads to job posting sites in Tempe by yourself.
Lean on us and discover an easier path to recruiting with simple and affordable ATS. 🙂
Related Job Posting Sites in Arizona