Find Job Candidates in Chandler
Are you looking for ways to hire? That's great! You can discover numerous job boards and free job posting sites in Chandler, Arizona. But, before that step, you should take care of your job postings. How to achieve that?
Take a look at the following questions, as these can help you compile a precise job description that could attract suitable job seekers for your company.
Does your future team member need to possess specific knowledge?
Do you need someone to work for a full-time or a part-time period?
Would you hire a person with little to no experience?
After you finish with your job ad design, post it to various job boards in Chandler, or opt for an ATS to do it instead of you.
Ready to hire? Let's go! 🙂
How to find job candidates in Chandler?
Explore job posting sites in Chandler, AZ. Checking out some local job boards can help you attract local job seekers. But, don't neglect global job platforms. They can also be a great way to find employees!
Find out about job fairs in Chandler. Local job expos present a convenient opportunity to connect with local job seekers. Today, there are often virtual and offline job fair events available.
Take care of job postings. A handy way to enhance your job listings is to optimize them. You can try out a few things to achieve this. So, read on as we'll go more into details a bit later today.
Job Posting Sites For Employers in Chandler, Arizona
| | |
| --- | --- |
| | |
| | This job board lets employers post jobs for free. After you create an account, you will need to wait for 72 hours for approval, but after this, you can start adding your job listings. |
| | This Arizona job board offers free job posting for employers. Besides this, you can find some handy tools for candidate management and business advertising. |
| | This platform connects the workforce from the educational industry. Employers from the academic field can post job openings for free on this site. |
| | Local employers can connect with local students by posting job openings and internships via CareerLink. You would need to create a CareerLink employer profile before posting job openings. |
Where to Post Jobs in Chandler?
ZipRecruiter – This global job board offers job posting options to its job board and numerous other job posting sites. ZipRecruiter caters to job seekers and employers by connecting them daily. Employers can try out the software with a three-day free trial.
Monster – This job board has a long tradition within the employment world. Monster serves the global workforce by providing career-related services. Employers can post their job openings by choosing from four pricing packages.
Indeed – This platform is a free job posting site that caters to job seekers and employers. Indeed also provides an option for sponsored listings. This way, employers can get better job posting visibility in the search results.
Employment Statistics
The median household income in Chandler, Arizona, is $72,072, and the current unemployment rate is 5.3%. The recent job growth is 3.3%, and the future job growth prediction (next ten years) is 30.8%. The minimum hourly wage in Chandler, Arizona, is $12.8.

Chandler Job Posting FAQs
Where can I post my job for free in Chandler?
During the hiring process, it's good to have some free job boards around. Check sites such as ARIZONA@WORK, AZ Job Connection, Arizona Education Employment Board, Learn4Good, and Indeed.
How can I promote my job in Chandler for free?
Check social media sites in Chandler. Local social networks might help you spread the word about your job opening. So, take a look at websites such as the Chandler Job Board Facebook group and promote job listings for free.
Try out the company's social networks. If your company has social media channels, you can promote job openings this way. This could be an opportunity to broaden your followers' network and potentially find future employees.
What is the job outlook in Chandler?
The recent job growth in Chandler is positive (3.3%), and the future job growth prediction in the next ten years is 30.8%. Whatever the current job market outlook looks like, employers should actively keep track of it. This way, companies could adjust their hiring cycles to labor market changes.
What do job candidates expect from employers in Chandler, Arizona?
Job candidates usually want to see well-written job descriptions. So, make sure to write down precise details about job requirements and duties. Also, don't forget to update your applicants during the hiring time. Let them know about the hiring dynamics, scheduled interviews, and hiring length.
Is it hard to find talented job applicants in Chandler, Arizona?
Finding talented job candidates sometimes might be challenging. But don't let that discourage you. You could work on your talent pool to increase the chances of finding suitable applicants. This way, when the actual hiring time comes, you might discover talented applicants quicker.
How long does it take to fill a job in Chandler?
The hiring time can differ from company to company. Numerous factors can interfere with the hiring length, and most of the time, you can't control them. But, luckily, there are things you can impact.
For example, you could automate your hiring process using an applicant tracking system. This approach would help you with candidate sorting, and you wouldn't have to deal with manual spreadsheets. Time-saving!
Where do small businesses post jobs in Chandler?
Juggling between multiple tasks when running a small business can be time-consuming. That's why we created a handy shortlist of go-to job boards you can check out. Maybe you'll find just what your business needs on these sites!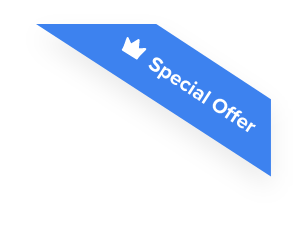 Joshua F.
Redline Electric & Solar

"The best recruiting platform on the market! VIVAHR allowed us to create a dashboard and applicant experience like no other!!"
Get more applicants from the
Best Job Boards
Post for free to 50+ job boards
Unlimited Job Postings
Unlimited Applicants

Job Fairs in Chandler
Job fairs can be convenient places for enriching a hiring experience. Today there are both virtual and offline job fairs available. However, companies need to prepare in advance for these events. But, before preparation, check out some of the job fair perks!
A chance to hire in real-time
An opportunity to meet and network with other employers
A suitable place to "feel" the job market
What Job Fairs are there in Chandler?
If you're planning to attend some local job expos, check out the list of the upcoming job fairs in Chandler, AZ. Being up to date with the current job expo events might help you organize your hiring process.
Tips to help a business find and hire employees more efficiently in Chandler
With online and offline job markets available, hiring might be challenging today. That's why it's always good to have some tips by your side! Here are a few ways to make a hiring game stronger.
How to Optimize Your Job Board Posting to Attract Job Candidates in Chandler, Arizona 

Having better conversion rates is probably every company's wish. But, to achieve this, it's good to consider job posting optimization. Here are some handy tips for optimizing job listings before adding them to job boards.
Tell a bit about your company. In the introduction part of your job posting, let applicants know more about your company culture. Try to describe what values your team cherishes and what goals your company wants to achieve. Job candidates like discovering more about inspiring company stories.
Layout engaging job descriptions. Always make sure you compile clear job postings. Try using bulleted lists and job-related keywords to enhance your postings' visibility in the search results. If you need some extra guidance, check out some of our 350+ Hiring Resource Templates!
Provide application details. At the very end of your job postings, tell job seekers where to apply. You can link to the Career/Jobs page on the company's website, for example.
Choose your ATS. Hiring is usually the number one problem for most small businesses. That's why we decided to create VIVAHR, intelligent software that can ease your recruiting pain points. Our applicant tracking software can add your job postings to 50+ job boards and help you attract A-Players!
You don't need to rummage through job posting sites in Chandler by yourself anymore. Check out all the details about our ATS and GET STARTED TODAY. 🙂
Related Job Posting Sites in Arizona