Find Job Candidates in Tucson
Before handling an employee handbook for your new team member, you need to find the proper candidate. To do that, you will need some free job posting sites in Tucson, Arizona. But, as you might assume, you will also need a well-written job description. So, check out some side-help questions, as they might help you create your job posting.
Do you need a candidate with a specific degree?
Does your applicant need to have experience in a certain field?
What kind of job position do you offer? Full or part-time?
Be free to add or change these questions to fit them to your wishes. But, having these can ease down your job description writing and help you create an on-point posting.
How to find job candidates in Tucson?
Use the local job posting sites in Tucson. There are some handy job boards out there to post to. So, don't be shy with your job postings and add them to numerous posting sites to attract new candidates.
Check for job fairs in Tucson. There are often various job fair events, and they can help you find talented local applicants. A good thing is that there are both virtual and offline job fairs available. So, you can opt for the one suitable for your company.
Don't skip job posting optimization. This is an essential part of every successful hiring. So, before you add your posting to a job board, make sure it's well-optimized. We are going to talk about this a bit later in this article, so stay tuned…
Job Posting Sites For Employers in Tucson, Arizona
| | |
| --- | --- |
| | |
| | This site offers free job posting for employers. You will only need to create an account and wait 72 hours for approval. There are also options to search resumes, manage your profile, research the job market, search service providers, etc. |
| | Employers can manage and post unlimited job postings for free and search for suitable candidates. There is also an option to promote your company and seek support if you need it. |
| | This site offers various job-related tools for both job seekers and employers. It's free to use, and it provides numerous jobs in the education field. |
| | This one offers employers to post internships for free and find local students that can join their company. Students can search for internships for free and find employers they like. |
Where to post jobs in Tucson?
Snagajob – This is a popular hourly job site in the US. Snagajob connects applicants with employers and provides handy job-related tools. For employers that seek to list hourly jobs or to fill open shifts, this site can help. You can also find an e-verification system here.
ZipRecruiter – This job posting site can post job postings to its job board and other job boards. ZipRecruiter is well-known among applicants and employers, and it provides various job-related perks.
Glassdoor – This one offers various assistance to both candidates and employers. Glassdoor is an online job community where people can share experiences about companies, search and post job openings.
Employment Statistics
The median income for Tucson, Arizona, is $37,149. The current unemployment rate is 7.4%, and the recent job growth in Tucson is 2.0%. This city has a job growth prediction (next ten years) set at 33.1% and a minimum hourly wage of $12.4.
Tucson Job Posting FAQs
Where can I post my job for free in Tucson?
Finding free job posting sites can be challenging, but luckily, there are a few free job boards available in Arizona. Be sure to check out ARIZONA@WORK, AZ Job Connection, and Arizona Education Employment Board. These sites should be offering free job posting options.
How can I promote my job in Tucson for free?
Reach to local media sites. You can try reaching out to local media, such as tucson.com, and attract candidates through their jobs section. This site collaborates with ZipRecruiter that offers a free trial period. However, bear in mind this is not a completely free way to promote your posting. But, a good thing is that this local site offers you the option to post online + print option.
Check out local social media. You can post your job openings for free on the Tucson Jobs Facebook group. Besides this, be sure to use your company's social media channels, as these can help you engage with followers and attract potential candidates.
What is the job outlook in Tucson?
The unemployment rate for Tucson (7.4%) is a bit higher than the national one (6%), but Tucson's recent job growth is positive (2.0%). So, this could mean possible new job opportunities in the future, as the city has a job growth prediction (next ten years) of 33.1%. Employers should keep track of the market changes and adjust their hiring.
What do job candidates expect from employers in Tucson, Arizona?
Job applicants in Tucson expect fair hiring and precise job descriptions. Besides these, you should update your candidates during the hiring process and show appreciation. By taking care of your applicants, you build a better foundation for future collaboration.
Is it hard to find talented job applicants in Tucson, Arizona?
Struggling to find talented candidates? Well, that's entirely expected. Every company has trouble finding people with talents. That's why it's essential to act fast and seize the ones you like. This way, you can recruit candidates before your competition. Also, don't forget to regularly update your talent pool, and always have some great candidates by your side.
How long does it take to fill a job in Tucson?
Hiring often takes time. It can go from weeks to months, so you should be patient. Things like the number of applicants, company size, and pre-hiring tasks can affect the hiring length. So, have that in mind, and remember, you usually won't find the proper candidates overnight.
Where do small businesses post jobs in Tucson?
Running a small business in Tucson can be a challenging task. But, if you have a shortlist of to-go job posting sites, it might be a bit easier. So, we created the one for you, to ease your hiring process.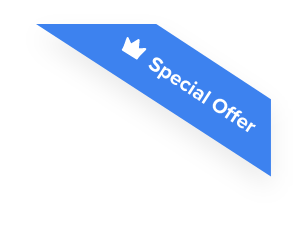 Joshua F.
Redline Electric & Solar

"The best recruiting platform on the market! VIVAHR allowed us to create a dashboard and applicant experience like no other!!"
Get more applicants from the
Best Job Boards
Post for free to 50+ job boards
Unlimited Job Postings
Unlimited Applicants

Job Fairs in Tucson
Attending job fairs in Tucson can bring numerous benefits to your business. A great thing is that you can visit both virtual and offline job fairs. Check out some job-fair benefits:
Real-time meeting with potential candidates
Getting to know employers from similar job field
Shortening your hiring process
What Job Fairs are there in Tucson?
To attract more candidates and have a richer hiring experience, be sure to check out the upcoming job fairs in Tucson. If you plan to start hiring, these events can come in handy.
Tips to help a business find and hire employees more efficiently in Tucson
When embarking on the hiring journey, there are a few things to keep in mind. Many employers forget about some hiring essentials and get lost during the hiring process. To have well-organized hiring, be sure to check some of the following tips.
How to Optimize Your Job Board Posting to attract job candidates in Tucson, Arizona
Having some tips for job posting optimization can come in handy. This part of your hiring is essential as it can bring benefits to your conversion. So, to get better chances of finding talented applicants, pay attention to the following things.
Add your company values. At the very beginning of your job posting, add two paragraphs about your company culture and goals. This way, a potential candidate can get a bigger picture of your vision.
Put details into the job description. Always provide exact job requirements and duties, and use bullet points. You'll have a visually appealing job posting that can attract applicants. Plus, you have a better chance of showing in the search results. Proven fact. So, for some assistance, check out our FREE 50+ Job Description Templates.
Provide application details. You should tell candidates where and how to apply at the end of your posting. Also, try adding the Jobs tab to your website. This way, candidates can apply directly to your site.
Use ATS. Having this hiring buddy by your side can be of great help. That's why we created VIVAHR, intelligent software for easier recruitment. Learn more about how we can post your job postings on more than 50 job platforms, attract A-Players, and much more… The easier hiring is right here. You just need to GET STARTED.
Related Job Posting Sites in Arizona