Saturday, February 2nd, 2019
Phoenix Arizona is comprised of a dozen plus municipalities all part of the Phoenix Metro region. Being in the top five metropolitan markets in the USA, this is a strong region to hire and grow a business. Job posting in Phoenix can be an art to attracting the right talent. Post your jobs in some of the national job boards as well as the local niche job sites to get the best candidate for your open positions.
Top 10 Job Posting Sites in Phoenix, Arizona
Rank
Job Posting Site
Details
1
LocalWork.com
Free plans to post your jobs on this Arizona focused job board. Based in Phoenix AZ since 2012.
2
Arizona @ Work
Run by the Arizona Department of Economic Security. Offers a strong network of job seekers who are plugged into the state unemployment resources.
3
ASU Career Services
One of the strongest portals to recruit in Phoenix, AZ. With large alumni base, has broad reach to many job seekers. Free plans available. Great for interns.
4
Maricopa Community College
Covers 10 community colleges in the Greater Phoenix region. Great place to post your job for free.
5
Google for Jobs
Optimize your careers page to allow for indexing and search inside Google results. Free.
6
Indeed
Free and paid options available.
7
AZ Family
Largest local media will plugged in with community.
8
Local First Arizona
Local association focused on promoting local businesses.
Relevant job board with a lot of traffic.
9
Glassdoor
Free and paid options available.
10
AZCentral
Paid options powered by Gannett starting at $375
Job Fairs in Phoenix
There are many job fair vendors in Phoenix, AZ.  Average cost to attend and to hire can range $350-$1,000.
Where to post jobs for free in Phoenix?
Many of the options listed above have free job posting options.  Alternative options include classified sections and career service centers who offer free employment marketing resources.
Many of the local media outlets, AZFamily and ABC15 offer employment related social postings.  Send your announcement of employment offerings to their news desk to be added to the weekly social media announcements.
Phoenix Employment Statistics
According to the Bureau of Labor Statistics, the Phoenix-Mesa-Glendale region has a civilian labor force of just under 2.5 million. The unemployment rate at the end of 2018 was at 4.5%.  The Phoenix region has historically been .6-1.2% higher unemployment compared to the national average.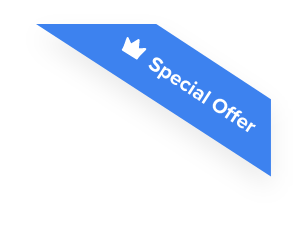 Joshua F.
Redline Electric & Solar

"The best recruiting platform on the market! VIVAHR allowed us to create a dashboard and applicant experience like no other!!"
Get more applicants from the
Best Job Boards
Post for free to 50+ job boards
Unlimited Job Postings
Unlimited Applicants

Top Employment Cities in Phoenix Metro
Phoenix – pop. 1,626,078
Mesa – pop. 496,401
Chandler – pop. 253,458
Scottsdale – pop. 249,950
Glendale – pop. 246,706
Gilbert – pop. 242,354
Tempe – pop. 185,038
Peoria – pop. 168,181
Additional cities in Phoenix Metro: Surprise, Avondale, Goodyear, Buckeye, Casa Grande, Maricopa, Apache Junction, Queen Creek, El Mirage, Sun City, Anthem
Top Reasons For Employment Growth in Phoenix
Transportation
Phoenix has a robust light rail and bus system in place.  They are limited in size and tend to cater toward tourists and entertainment venue, but serve is a viable commute alternative to downtown Phoenix.
Weather
Phoenix is known as the Valley of the Sun.  It is found at the center of the Sonoran Desert.  The summer heat can be intense and known to have high temps 110+ degrees for over 60 days of the year.  Although the heat can be draining, it is met with calm and non-humid skies.  With consistency in the temperature, you have less climate induced natural disasters than any other metro in the USA.
Affordable Housing
The overall cost of living in Phoenix is just 4.5% above the national average.  Compared to neighboring areas such as Los Angeles, Denver, San Diego and Sacramento, it is an affordable city.
Phoenix Job Market Stats
Median Annual Salary – $47,540
Job Growth 2.4%
Top Employment Sectors: Retail, Food Industry, Customer Service, Business Services, Healthcare
How To Post my Job in Phoenix
You will need to build a great job description then contact each of the job sites listed above to get your employment opportunity in front of the right audience.
Related Job Posting Sites in Arizona
More Regional Job Boards Around Arizona