Find Job Candidates in Norfolk
Looking for new team members for your company? That's amazing! You would probably need some job boards and free job posting sites in Norfolk, Virginia, by your side. But, there are some other things you should pay attention to. Let the beginning of your hiring journey begin with job posting creation. Check out the following questions as a starting point.
What type of education do you look for in a candidate?
Does your potential employee need to possess some specific skills?
Are you looking for a full-time or a part-time hire?
Having questions like these might help you design job descriptions that can seize the attention of desired job seekers. So, after you finish with the first step, try adding your job listings to various job boards in Norfolk, or use the help of an ATS.
Ready to hire? Let's go! 🙂
How to find job candidates in Norfolk?
Discover job posting sites in Norfolk, VA. One of the ways to find job candidates is to post your job openings to job platforms. There are numerous regional and local job boards to explore.
Find out about Job Fairs in Norfolk. Some employers love attending job expos when hiring. Having virtual and offline job fairs around adds to the comfort.
Do job posting optimization. Before adding your job listings to job posting sites, make sure to optimize them. With a few easy tips by your side, you should be good to go. Read on and find more about it!
Job Posting Sites For Employers in Norfolk, Virginia
| | |
| --- | --- |
| | |
| | Nonprofit companies from Virginia can post their job openings on this job platform. The job posting price is $50 for 30 days, and there is an option to extend the ad duration. |
| | This job platform serves Virginia's employers and job seekers. It offers job posting options offering prices between $274 to $2,500, and the Featured Tag component ($95-$475). |
| | This website is for job seekers and employers in Virginia and contains a comprehensive set of employment resources. Employers may also post job advertisements here without charge. |
| | This site presents a job platform called My Job Board. This board offers employers to post jobs for free and link from their websites to this job posting place. |
| | For employers that seek some college energy, here is an option. This site offers job posting options for $345 for 60 days. Employers can hire local students from Norfolk. |
| | This site caters to Virginia's workforce, connecting employers and job seekers. Its' goal is to nourish local businesses and the economy. |
Where to Post Jobs in Norfolk?
ZipRecruiter – As a well-known job board, ZipRecruiter caters to job seekers and employers. Besides its own job platform, this site also adds jobs to other job platforms. Employers can try it out for free by using a three-day trial period.
Monster – This job posting site has a long tradition within the employment world. Monster offers employers a four-day free trial period. After this, employers can opt for three pricing plans and share their job openings.
Indeed – This job platform offers free job posting for employers around the globe. Indeed has a good reputation within job boards, and it serves both job seekers and companies. It also offers an option for sponsored job listings.
Employment Statistics
The median household income in Norfolk, Virginia, is $44,150, and the current unemployment rate is 7.3%. The recent job growth is 1.3%, and the future job growth prediction (next ten years) is 31.2%. The minimum hourly wage in Norfolk, VA, is $11 per hour.
Norfolk Job Posting FAQs
Where can I post my job for free in Norfolk?
Leaning on some free job boards during the hiring time can be helpful. Even though there are not many free job posting sites available, you can still bump into a few. Be sure to check Learn4Good and Indeed, as here you can post listings free of charge.
How can I promote my job in Norfolk for free?
Use the help of local social media sites in Norfolk. An easy way to promote your job postings is to spread the word on sites such as the Norfolk Virginia Jobs Facebook group.
Use the company's social channels. Your own company's social networks can be a great way to promote job openings. Plus, you'll have a chance to gain more followers. So, it's a basically two-in-one situation!
What is the job outlook in Norfolk?
The recent job growth in Norfolk, VA, is positive (1.3%), and the future job growth prediction in the next ten years is 31.2%. Despite optimistic job growth predictions, employers should always keep track of the current labor market data changes and adjust their hiring to these shifts.
What do job candidates expect from employers in Norfolk, Virginia?
Job seekers like to see well-written job descriptions with precisely presented job requirements and duties. Aside from this, you should try to keep your job applicants updated during the hiring process. Show them you appreciate their time and effort. Keep in mind that people usually have multiple job interviews at the time. So, schedule all job interviews in advance.
Is it hard to find talented job applicants in Norfolk, Virginia?
Discovering talents has never been an easy task for employers. With job market expansion, this could be tricky. But, don't fret! You can work on the company's talent pool.
Forget about sending rejection emails, and try to find a place within your company for the applicants you like. With well-performed talent pooling, you might surround your company with talents!
How long does it take to fill a job in Norfolk?
Every hiring process has its own pace and length. Sure, many companies like to experience a shorter hiring process, and it's good knowing there are things to make this happen. For example, you can automate your hiring with an applicant tracking system.
Instead of manually sorting out job applicants within the spreadsheets, you can lean on an ATS and experience shorter hiring.
Where do small businesses post jobs in Norfolk?
Performing everyday tasks when running a small company can be as challenging as running a big one. That's why we compiled this simple shortlist with some job boards to help you out. Here are some job posting sites you may use to find local candidates in Norfolk.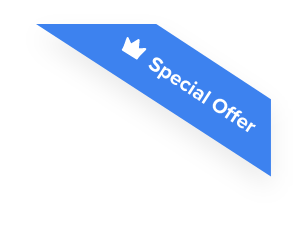 Joshua F.
Redline Electric & Solar

"The best recruiting platform on the market! VIVAHR allowed us to create a dashboard and applicant experience like no other!!"
Get more applicants from the
Best Job Boards
Post for free to 50+ job boards
Unlimited Job Postings
Unlimited Applicants

Job Fairs in Norfolk
Job expos can come in handy when seeking local job seekers. But, before attendance, companies should prepare for this event. So, this means you should set some budget aside and try to make your hiring time overlap with a job fair duration. Here are some of the job expo perks to keep in mind.
Local companies have a chance to meet with job seekers in real-time
Employers can network with other employers
Companies get to find more about the labor market
What Job Fairs are there in Norfolk?
If you plan to attend some of the upcoming job fairs in Norfolk, VA, make sure to be updated about these events. Try to include job expo planning within your hiring strategy as a reminder. It's good to know, today there are both virtual and offline job fairs available.
Tips to help a business find and hire employees more efficiently in Norfolk
Finding qualified applicants is not always an easy task. But, with the various hiring approaches, you might find a way to hire effectively. Here are some tips to consider when seeking new team members.
How to Optimize Your Job Board Posting to Attract Job Candidates in Norfolk, Virginia
Getting better applicants' conversion rates could be less challenging when optimizing your job postings before adding them to job boards. Here are a few easy go-to job posting optimization tips you might find handy.
Share your company's story. Every company has one. So, make sure to use the introduction part of your job posting to tell more about the company's culture. This might inspire job seekers to apply for a job.
Outline well-structured job descriptions. Try to design job postings by using bulleted lists and job-related keywords. This might actually help postings to stand from the crowd. For additional inspiration, check out our 350 Hiring Resource Templates!
Provide application details. Try to make the application process easier for your applicants. You could link from the job posting to the company's Career/Jobs page for better navigation.
Choose your ATS. Small companies sometimes have a hard time competing with the big ones during hiring. Here, at VIVAHR, we get it!
That's why we designed intelligent applicant tracking software to ease your recruiting pain points. VIVAHR can post your job listings to 50+ job boards and attract those A-Players for you!
You don't need to search through job posting sites in Norfolk alone anymore. Easier hiring is just a few clicks away! Find out more and GET STARTED TODAY. 🙂
Related Job Posting Sites in Virginia
More Regional Job Boards Around Virginia