Find Job Candidates in Chesapeake
Searching for new team members? Hiring resources such as job boards and free job posting sites in Chesapeake, Virginia, can be helpful.
But, before moving forward with your hiring process, consider one thing.
Prepare job postings before adding them to job platforms.
Start by answering these simple questions.
Do you want someone who has worked in the field before or a newbie?
Do you require someone with a certain level of education?
What kind of work do you have available full-time or part-time?
Answering these or similar questions could assist you with creating a vision of suitable applicants and tailoring job listings to attract one.
After this step, add your job listings to numerous job boards in Chesapeake, VA, or let ATS do it instead.
Ready for more hiring resources? Let's go! 🙂
How to find job candidates in Chesapeake?
Discover job posting sites in Chesapeake, VA. Getting familiar with local job platforms could help you connect with job seekers from your area. Also, don't forget to check out global job boards!
Explore job fairs in Chesapeake, VA. Local trade shows can be a convenient place to meet job seekers. Wheater virtual or in-person, job fairs could help you during your hiring time.
Optimize your postings. Before posting job listings, optimize them to increase their visibility in the search results. We'll be covering more details about this vital part of the hiring process late in the article. So, stay tuned!
Job Posting Sites For Employers in Chesapeake, Virginia
| | |
| --- | --- |
| | |
| | This job platform serves both employers and applicants. It offers job posting alternatives ranging from $274 to $2,500, and the Featured Tag component ($95-$475). |
| | This website is designed to assist both job seekers and businesses in the state of Virginia. Employers may post employment openings here for free. |
| | This website is designed with Virginia's workforce in mind and strives to connect employers with job seekers. Its goal is to promote local enterprises while also fostering the economy. |
| | Employers can post job openings for free via College Central Network and attract former and current students and community members. |
Where to Post Jobs in Chesapeake?
ZipRecruiter – The site is a platform for job seekers and employers. ZipRecruiter helps businesses post job openings and find qualified individuals by providing online employment boards that connect users with open positions. Employers may sign up for a free four-day trial, which offers various features and resources to assist them in locating suitable candidates.
Monster – Many companies may find the Monster employment board beneficial. It might help you locate the best people for your open positions. Also, you can submit job openings and search resumes in Monster's database.
Indeed – Indeed is a free online job board that assists businesses in posting jobs and finding suitable applicants. It's a valuable tool for all sizes of firms, and the job boards are simple to use. You can upgrade to a premium membership to access additional capabilities such as wider job posting exposure.
Employment Statistics
The median household income in Chesapeake, Virginia, is around $70,176, and the current unemployment rate is 5.0%. The recent job growth is 1.3%, and the future job growth prediction (next ten years) is 35.2%.
The minimum hourly wage in Chesapeake, VA, is $11.00.

Chesapeake Job Posting FAQs
Where can I post my job for free in Chesapeake?
Any company could use some free job boards during the hiring process. Sites like Learn4Good and Indeed provide free job posting options for employers.
How can I promote my job in Chesapeake for free?
Use your company's social media platforms for advertising job openings. Using your business's social media sites to recruit is cost-free marketing. You may also expand your followers' network and interact with the people you already know.
What is the job outlook in Chesapeake?
The recent job growth in Chesapeake, Virginia, is positive (1.3%), and the future job growth prediction in the next ten years is 35.2%. However, employers should keep track of the labor market and adjust their recruitment techniques.
What do job candidates expect from employers in Chesapeake, Virginia?
Job applicants like well-designed job descriptions that offer precise job requirements and duties.
But, aside from this, people want to be a part of nurtured company culture.
So, strive to create a positive organizational culture and motivate job seekers to join your team!
Is it hard to find talented job applicants in Chesapeake, Virginia?
Today's job market is broad, so it might be hard to discover talented job seekers.
Luckily, you can build your talent pool.
Talent pools contain resumes and data about various job seekers.
So, companies can easily access information and connect with potential candidates.
How long does it take to fill a job in Chesapeake?
Every hiring duration is different, and various factors impact the hiring length.
So what can you do to shorten it?
Using an applicant tracking system may streamline your hiring process. This way, you won't need to sort out candidates manually within spreadsheets.
Additionally, this could lead to overall shorter hiring.
Where do small businesses post jobs in Chesapeake?
Running a small business can be challenging as small companies don't always have the small resources as big ones.
So, it's always handy to possess some go-to job boards.
Check out the following ones!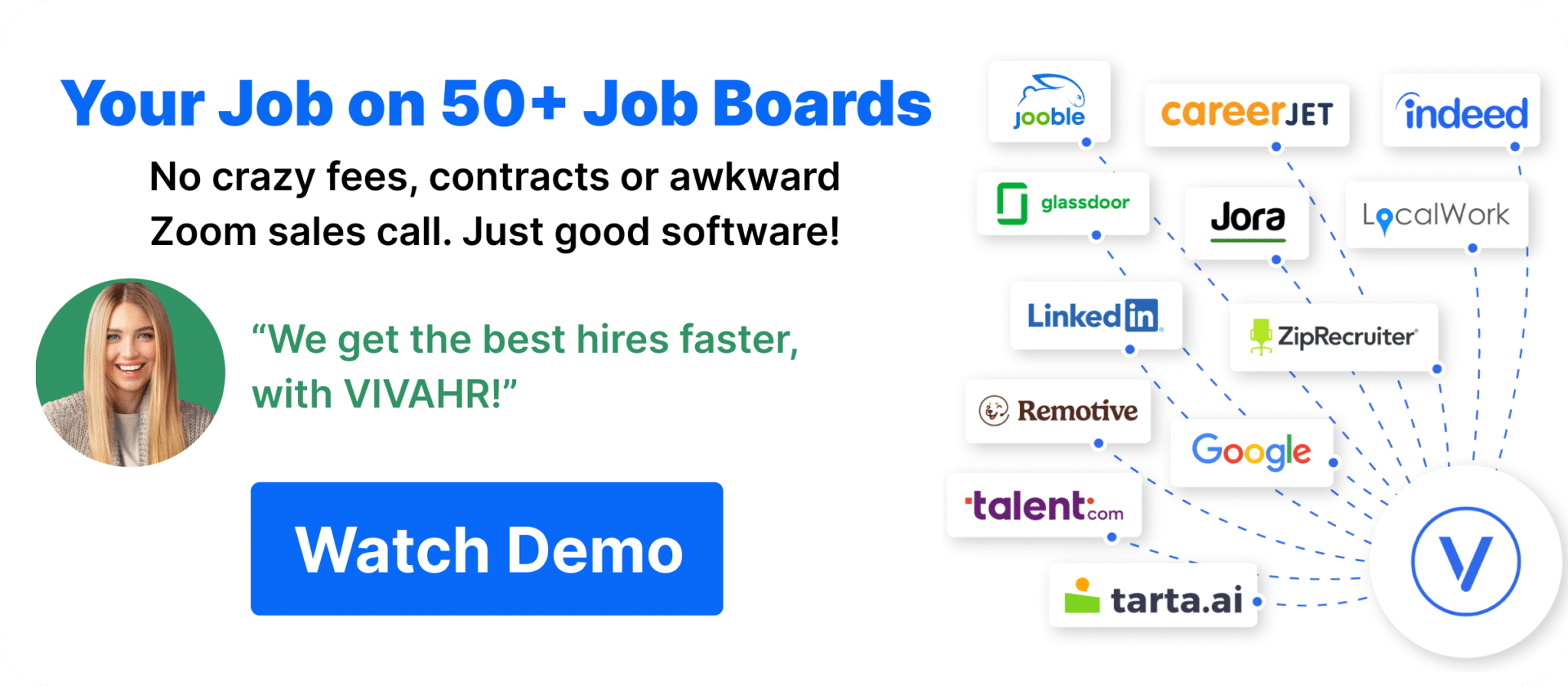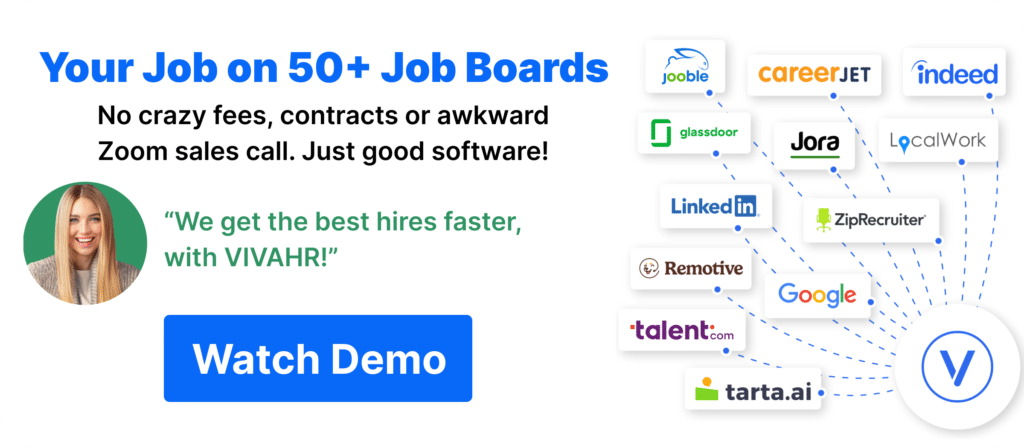 Job Fairs in Chesapeake
Job expos present a convenient place to connect with local job seekers.
These events come with various benefits for both sides.
Check out some of the job fair perks for employers and companies!
Get to know numerous job seekers at once
Consider candidates in real-time
Find more about labor market trends
Gain the attention of passive job seekers
Connect and network with other employers
What Job Fairs are there in Chesapeake?
If you're looking for job expos within your area, check out some of the upcoming job fairs in Chesapeake, VA.
Tips to help a business find and hire employees more efficiently in Chesapeake
It doesn't matter what your business field is. Having some tips for efficient hiring could come in handy.
So, check out the following ideas!
How to Optimize Your Job Board Posting to Attract Job Candidates in Chesapeake, Virginia
Posting your job listings to numerous job platforms is an effective way to find candidates.
But, without proper job posting optimization, it might be hard to attract job seekers.
So, here is some advice on how to create well-optimized job ads!
Speak about culture. The one thing that surely can make your posting stand out is the story about your company culture. People want to be a part of positive and thriving teams. So, sharing your company's core values and goals could motivate job seekers to apply.
Design well-written job listings. Your job descriptions should be precisely designed to gain visibility in the search results. So, use bulleted points and relevant keywords to enhance them. For additional inspiration, use our FREE 350 Hiring Resource Templates!
Provide application details. Job seekers often have numerous job opportunities. So, you need to give them a quick way to apply for a job position. You could link from a job listing to the company's Carrer/Jobs website section for easy navigation.
Choose your ATS. Hiring is a happy time for any business. But it can be challenging as well.
Here at VIVAHR, we understand the hiring struggles.
That's why we designed applicant tracking software that can post your job openings to 50+ job boards.
It's never been easier to attract A-Players for your team!
You don't need to rummage through job posting sites in Chesapeake alone.
Discover time-saving hiring with our simple and affordable hiring software! 🙂
Related Job Posting Sites in Virginia