Job Posting Sites in Greensboro
Before handling the employee handbook to a new team member, you will need to work hard. Hiring in Greensboro, North Carolina, is a challenging task. That's why you need to be prepared. Besides technical things, there are some even more crucial. Your company values. It all starts from there. That's how you compile the job requirements and narrow the choices.
Every company needs to have clear expectations and goals. We know you probably want to jump right to finding the job posting sites but wait a bit. Before that step, try doing the following things:
Ask yourself what do you expect from a candidate? What skills does a job applicant need to have?
After you set a clear image of your potential candidate, write an engaging job description.
Talk with your team and include everyone in the hiring process. This might be challenging if you own a big corporation. But, if you have a small pack, it's nice to decide together what values your new team member should bring.
These are a few examples to help you start with recruitment. Be free to experiment and think about other things you find important when it comes to hiring. However, please don't skip the following chapters as they would benefit your job applicant search.
Where to post jobs in Greensboro?
Local job boards are mandatory. If you wish to focus on local hiring in Greensboro, never skip the local job boards. They are an ever-lasting source of talented people from your area. A great thing is that you can find various candidates there, from newbies to pros.
Try out online and offline local job fairs. With the wonders of modern technology, you'll be able to bump into online job fairs. So, you actually don't have an excuse not to attend them, even virtually. But, if the occasions allow you, take a walk to some local job fair. You could find your next employee right there.
Optimization is the key. Even though this might sound less important, it's actually another way around. Optimizing your job posting can lead to better chances of hiring the right person. There are a few technical things to consider, and we will show you them in the following text.
Top Job Posting Sites in Greensboro, North Carolina
| | |
| --- | --- |
| | |
| | This is the workforce system in North Carolina. It offers options for both job seekers and employers. Job applicants can create resumes, find education options and training. Employers can post jobs and search the labor market info. |
| | This is a staffing company with almost 200 offices around the world. Labor Finders has an established work history with over 40 years of experience and offers both job seeking and job posting options in Greensboro. |
| | The City of Greensboro offers everything related to this community. There is also an option for job search and application. But, there is no post a job option. So, it's best to contact this site about that issue. |
| | This is a staffing agency that connects job seekers and employers. It has numerous locations within the US. It also offers services in Greensboro. |
| | This is a local job search engine and a job board. It connects job seekers and employers in Greensboro. |
| | This site helps both jobs seekers and employers with the hiring process. Robert Half has done this job for almost seven decades, and it has a long tradition in the hiring world. |
Job Posting Sites in Greensboro
ZipRecruiter – This is a global job board with local job posting options. ZipRecruiter has a job-seeking offer, and candidates can apply for jobs directly through an app. It offers a three-day free job posting trial and can be a good choice if you want to broaden your talent pool.
CareerBuilder -This is a global and local job search engine and a job board. Career Builder offers marketing tools to help you attract the proper applicants. If you want to post a job offer, you will need to pay. Job seekers can upload their resumes free of charge.
Glassdoor – This is both sharing-experience, search-for-job, and post-a-job platform. Both job seekers and employers can research other companies and see how they rank on Glassdoor. There is also a job searching option. Employers can opt for branding tools for their business and post jobs here.
Employment Statistics
With unemployment are of 5.6% and a job growth prediction of 31.5%, Greensboro seems like a space for a thriving business. Recent job growth of 1.4% indicates that new job possibilities arise. So, prepare for the busy job market.
| | | |
| --- | --- | --- |
| | Greensboro, North Carolina | |
| | | |
| | | |
| | | |
| | | |
| | | |
Greensboro Job Posting FAQs
What Job Fairs are there in Greensboro?
Job fairs are convenient events for finding new job candidates. You can find upcoming Greensboro job fairs easily. Some of them are virtual, and the others require a little bit of mingling. Be sure to check them out and attend some of them.
Where can I post my job for free in Greensboro?
After creating a well-written job description, you can post it to attract new candidates. Unfortunately, there are not many free job postings sites. But, luckily, we found two that can help you. Check out Indeed. This site offers both paid and free job postings. Also, visit the Learn4Good site. You should find an option for a free job posting.
How can I promote my job in Greensboro for free?
Check out local media outlets. Getting more visible job postings is hard enough. So, it's good to have local media to lean on. Check out WFMYNEWS2. This is a local news site in Greensboro, and they have a Jobs section on their site. There is an option to search and apply for jobs, but no visible post a job sign. It's best to contact this site directly and find out if they can post your job posting on their network.
Use social media potential. Your company probably has a few social media channels. If no, then now it's the right time to open some. Social media platforms are fun, but besides that, they are also essential for branding and promotion. A handy thing is that you can post on your channels for free whenever you want. Engaging with followers can lead to more potential job applicants. You can also search and post jobs on the local Greensboro Facebook Group.
What is the job outlook in Greensboro?
The job outlook in Greensboro, North Carolina, seems promising. With an unemployment rate of 5.6% and a job growth prediction of 31.5%, this place should offer many new job openings. But, that means higher competition. So, be prepared on time and grasp the best applicants to join your team.
What do job candidates expect from employers in Greensboro, North Carolina?
Job applicants expect a fair hiring process and a nicely written job description. You should provide all the beneficial information about the position you offer. Also, be sure to value candidates' time and update them during the process. The relationship between employer and employee starts with the hiring. So, be sure to start on a positive note.
Is it hard to find talented job applicants in Greensboro, North Carolina?
Finding quality candidates is never easy. No matter the location. It's not any different in Greensboro. You should try hard and be upfront. Job seekers often have several job offers at the time, as the job market is pretty broad. So, you need to act fast and grab the applicant's attention. Don't let the hiring process last too long.
How long does it take to fill a job in Greensboro?
The recruitment often takes time. It depends on the company and the hiring steps. Sometimes employers opt for a multi-step hiring method, and this can prolong the whole process. One thing is for sure; you can't find the right fit overnight. Even if that happens, it's rare. So, it's best to gear up with patience and good hiring skills.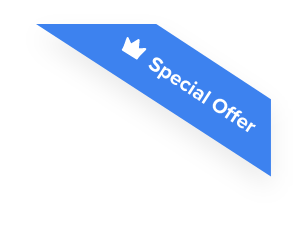 Joshua F.
Redline Electric & Solar

"The best recruiting platform on the market! VIVAHR allowed us to create a dashboard and applicant experience like no other!!"
Get more applicants from the
Best Job Boards
Post for free to 50+ job boards
Unlimited Job Postings
Unlimited Applicants

Job Fairs in Greensboro
As pointed so far, job fairs are an essential step during the hiring. They open up many possibilities. A good thing about these vents is that they attract serious job seekers. Besides this, check out some other benefits:
A smaller group of narrowed candidate choices
Shortening the hiring process
Easier candidate filtering
Tips to help a business find and hire employees more efficiently in Greensboro
Here are some tips to help you hire more efficiently. Consider them and combine various techniques.
Write precise job postings
Keep the hiring process short
Update the applicants
Respect, listen and motivate your future employees
Meet with your candidates (in person or online)
How to Optimize Your Job Board Posting to attract job candidates in Greensboro, North Carolina 

If you got a bit tired from all the advice, the end is near. But we won't let you off the hook yet. Check out some simple but helpful tips you should have in mind when optimizing your job posting.
Don't forget about job descriptions. These are the first and foremost essential parts of your hiring steps. So, be sure to write engaging job postings and pay attention to details.
Use social media and job boards. Try posting about your job opening on your social media platforms and post job posting on local social media groups. Also, don't forget to post on local and global job boards. They are a great way to take good care of your postings.
Add the Jobs section to your website. If you don't have one, create it. Seriously, people like to apply directly through the company website. This way, you'll be open for business 24/7, even when you don't have active open positions.
Choose the ATS. Applicant Tracking System is mandatory if you want to have a successful and easy hiring process. That's why we created VIVAHR software to help out any small business in Greensboro. With our system, you'll be able to attract applicants on 50+ job boards and keep track of the whole process. This intelligent software helps you attract A-players and never lose them in the hiring funnel.
Related Job Posting Sites in North Carolina