Job Posting Sites in Charlotte
Do you need some job candidates for your company in Charlotte, North Carolina? Finding the proper job applicants that match the job responsibilities can be challenging. Some top recruiting tools can really help you out during this process. But, there are lots of other things to consider.
For example, first, you need to set your company goals straight. What does the ideal candidate need to have? – reality check, there is no such thing as the ideal candidate. The same applies to employers. So, you need to rationally adjust your job requirements according to the job market. It's essential to know the basics when creating the list of things you want to find in the candidate that fits your company. So, here are some easy questions to consider:
What education does a candidate need to have?
Are there any special skills you expect?
Do you want a full-time or part-time employee?
See? Your wishlist is already narrowed and a bit simpler. But, besides creating your job description based on your expectations, you need to properly promote it. That's why today, we will show you a list of great job posting sites here in Charlotte. Of course, there will be some other essential things that can assist you during the hiring rollercoaster. So, read on and start attracting job applicants soon!
Where to post jobs in Charlotte?
There are many ways to attract high-quality candidates, but only some of them are really effective. So, check out three handy ways you should try out when hiring.
Use the local and global job boards. Job boards are crucial for every successful business. Luckily, there are plenty of them out there. We gathered quality job boards that can help your job postings reach job seekers. So, be sure to check them out.
Uncover job fairs. Did you know job fairs are hidden gems within the hiring industry? Many employers are a bit lazy to visit them, and by doing that, they might miss out on opportunities. Job fair events are an excellent source of ambitious candidates.
Optimize, optimize, optimize. It's so important to optimize your job postings. But we are sure that has been pointed out so far. Jokes aside, you really need to take care of your job postings. There are a few easy tips to try, and you'll have a chance to read about them in this article.
Top Job Posting Sites in Charlotte, North Carolina
| | |
| --- | --- |
| | |
| | This local publication site offers job posting options besides its regular news sections. |
| | This is a local news site. But, besides the news, it also connects job seekers and employers. There are options for searching and posting a job. |
| | As the name says, this is a local job board in Charlotte. It offers both job searching and job posting. |
| | This site connects candidates and employers by giving them options to search and post jobs. |
| | This is a local job board that offers employers to post job postings and attract job seekers. The jobs posted here are from digital marketing and similar fields. |
| | This is the local community job board. Reddit is a popular platform that offers job postings in Charlotte. |
Job Posting Sites in Charlotte
AFP Charlotte – This site provides job opportunities to the community. It doesn't recommend any candidates or companies. There is an option to post a job and see active open positions. However, there is no option for candidates to upload resumes.
Charlotte IMA – Interactive Marketing Association is a non-profit organization, and it connects people in the marketing and technology fields. It offers a job board option.
Indeed – This is a global job board platform. Indeed offers options for both job seekers and employers. It's simple to use, and there are paid and free job posting options.
Craigslist (Charlotte) – This site features local jobs in Charlotte, and it offers both searching and posting job options. Plus, there is the option to filter search. There are job postings from various fields.
Employment Statistics
With an unemployment rate of 4.9%, which is lower than the national one, and a job growth prediction of 45.19% in the next ten years, Charlotte seems like a place for new job opportunities.
| | | |
| --- | --- | --- |
| | Charlotte, North Carolina | |
| | | |
| | | |
| | | |
| | | |
| | | |
Charlotte Job Posting FAQs
What Job Fairs are there in Charlotte?
Job fair events are an excellent way to meet new people and potential employees. You'll have an opportunity to get to know your applicants in person and immediately see if they would be the right fit for your company. The good thing is that there are always some local job fairs in Charlotte. So, you can attend a few and maybe find a new employee.
Where can I post my job for free in Charlotte?
Job boards are mandatory for the hiring process. They are a handy way to attract job seekers. So, you should grab the opportunity to find the proper candidate by posting regularly on job boards. There are some free job posting sites in Charlotte. You can check out Learn4Good and Carolinas AGC job boards.
How can I promote my job in Charlotte for free?
Consider local media outlets. This could be a handy way to spread the word about your job opening. Reach out to local media sites, such as WBTV. This way, your postings can grasp the attention of your fellow citizens.
Use global job boards. Don't limit your eye-catching job postings only to local job posting sites. Try out some of the around-the-world job boards, such as CareerBuilder and Glassdoor. This way, you could attract various job seekers and broaden your talent pool. There are always remote work options. So, why not hire someone far away from your country? This could be a great way to meet new cultures and add diversity to your company.
Don't forget about social media. These platforms are a great way to promote your company culture and engage with potential candidates. So, make sure to reach out to the local Facebook Charlotte Jobs Group. Also, use your Instagram to attract job seekers free of charge. You can create a daily schedule and post regularly. Being present on social media is essential for every successful business.
What is the job outlook in Charlotte?
With a current unemployment rate of 4.9% and a job growth prediction of 45.19% in the next ten years, Charlotte should be open-for-business. This might spread new job opportunities for both job seekers and employers. But, with many job postings around, the competition could also be high.
What do job candidates expect from employers in Charlotte, North Carolina?
Job applicants expect a well-done approach to the recruitment process. Every employer should make precise job requirements and benefits lists. During the hiring process, make sure you value your applicants' time and keep them updated regularly. If you decide to hire someone, let them know as soon as you can. The other important thing, always try to motivate your employees. This can help your company grow along with your employees.
Is it hard to find talented job applicants in Charlotte, North Carolina?
It's hard to find talented people anywhere in the world, not just in Charlotte. So, you need to be consistent with your job postings and promotion. People often have few job offers at the moment, so you need to act fast if you like some applicants. Don't let too much time pass between interviews, and let the candidate know you like them. With both online and offline ways to work, the job market spreads daily. So, always have that in mind when you're starting with the hiring.
How long does it take to fill a job in Charlotte?
The hiring process can take a toll on both applicants and employers, and it can last from weeks to months in some industries. The hiring length often depends on the field, the number of applicants, and hiring managers. Of course, some jobs require multi-step selection. So, applicants would need to complete tasks before the hiring process ends. Have all these things in mind when hiring, and be patient. No one finds the proper candidates overnight.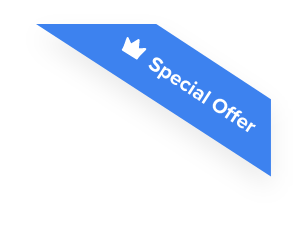 Joshua F.
Redline Electric & Solar

"The best recruiting platform on the market! VIVAHR allowed us to create a dashboard and applicant experience like no other!!"
Get more applicants from the
Best Job Boards
Post for free to 50+ job boards
Unlimited Job Postings
Unlimited Applicants

Job Fairs in Charlotte
As mentioned earlier, job fairs are a crucial part of a successful hiring process. They offer meeting opportunities for both parties and make everything easier. Some of the job fair benefits include:
Meeting in-person.
Selection of applicants who won't hear about your company otherwise.
Shortening the hiring process.
So, if you have a chance, attend some of the local job fairs in Charlotte. You could meet various people there.
Tips to help a business find and hire employees more efficiently in Charlotte
Many tips can help you find candidates. So, it's always best if you could combine some strategies. Here are some highlights you should have in mind when you want to find new job applicants.
Try to grow your talent pool, including people from various backgrounds.
Write a clear job description and describe to your future employee what you expect from them.
Make sure to keep track of time and don't let applicants wait too long for an interview.
Write down a list of interview questions so that you could be prepared for the interviewing process.
Consider meeting job applicants in person or online.
How to Optimize Your Job Board Posting to attract job candidates in Charlotte, North Carolina

To be sure you have well-prepared job postings, take a look at the following reminders. They can help you to optimize your job postings.
Create and post job postings. You should have a ready-to-post job description and opt for some global and local job boards. The sites such as Glassdoor and Indeed can be good go-to options.
Include social media and company website. Many job seekers search for job opportunities on these platforms. Social networks can be a handy and free way to promote your postings and company goals. If you own a website, try adding the Jobs section to your site. Many applicants love having the option to apply for a job directly on the company site.
Choose the Applicant Tracking System. We know the struggle of finding the right fit for your company. That's why we created VIVAHR software. It's an intelligent system that keeps track of your valuable candidates, posts your job openings on 50+ sites, saves your time, and much more. So, gear up with our ATS and be sure you're never losing the proper candidates.
Related Job Posting Sites in North Carolina