Find Job Candidates in Raleigh
Are you seeking job posting sites in Raleigh, North Carolina? It can take quite some time before you get to an employee handbook stage in your hiring process. Luckily, we have some handy tips and tricks to help you out. First, you should create a clear vision of your job requirements and a qualified candidate. Try using the following question to narrow down your choices.
What qualifications does a candidate need to have?
Do you want an experienced applicant or someone with no experience?
Are you offering a full-time or a part-time position?
Be free to add as many questions you think might help you. By writing down a list of things you expect to find in a candidate, you have greater chances to compile a good job posting.
How to find job candidates in Raleigh?
Take advantage of global and local job boards. Did you know these platforms can higher up your chances of finding the right fit for your company? So, never skip showing off your eye-catching job postings on these places.
Attend job fairs regularly. There are many job fair events in Raleigh to visit. Modern technologies offer us both online and offline versions. So, this can come in handy for meeting new talents.
Make sure you optimize. Job posting optimization is as crucial as all other hiring techniques. So, carefully read this article, we will be giving some handy optimization tips.
Job Posting Sites For Employers in Raleigh, North Carolina
| | |
| --- | --- |
| | |
| | The premier site of North Carolina and home to Raleigh, Durham, and Chapel Hill. |
| | NC Works is a great place to post your job listings. Listed jobs get thousands of qualified candidates every month at no cost to you! |
| | Raleigh's source for a job posting in North Carolina. Candidates can find a job, search for millions of jobs, and read valuable career advice. |
| | Job posting network with a solid local presence. |
Where to post jobs in Raleigh?
SimplyHired – This is a job search engine located in Sunnyvale, California. SimplyHired connects various job seekers and employers globally and collects job postings from a large number of sites and job boards.
ZipRecruiter – Another job searching engine in California. ZipRecruiter is a popular platform that enables local recruitment, job seeking, posting, and browsing. It matches applicants with employers by connecting job requirements with skills.
Monster – This one is a global job searching and job posting site with a long tradition. Estimated in 1999, Monster has been providing hiring assistance ever since. There are options for job searching and job posting on this platform.
Employment Statistics
With a 4.3% unemployment rate, Raleigh's job market is stronger than the national average at 6.0%. The city also has a projected growth of 44.17% in jobs in the next ten years — significantly higher than the expected US average of 33.51%.
Raleigh Job Posting FAQs
Where can I post my job for free in Raleigh?
The most effective way to find and hire the right talent for your company is by posting jobs on job boards like Indeed, CareerBuilder, Monster, and ZipRecruiter. Raleigh offers various free job posting services options — from the NC Works to Indeed's NC page. You'll get access to a growing population of job seekers, and it's 100% free.
How can I promote my job in Raleigh for free?
Reach out to Raleigh's local media outlets. Be sure to reach out and get the word out about your job openings. WRAL, ABC11, or any other local media outlet can offer you a good way of getting important information in front of people where they are looking for Raleigh jobs like yours!
Try with social media networks. Did you know you could post a job on the local Facebook Raleigh Job Group? Besides this, make sure your company owns other social networks, such as Instagram. You could post daily and attract many job seekers for free. Quite handy, right? You can always use social networking sites such as Twitter and Facebook by telling them that you're hiring right now too.
What is the job outlook in Raleigh?
As population and economic growth have grown in Raleigh, North Carolina, unemployment rates have steadily decreased. The good news is that with all this job growth, Raleigh offers various employment opportunities for people looking to make their new home in the Tar Heel state.
What do job candidates expect from employers in Raleigh, North Carolina?
Job seekers are usually looking for a fair hiring process. It shouldn't be any different for job candidates in Raleigh. As an employer, you should compile an engaging job description that has precise job requirements. If you can, keep the hiring process as short as possible and update your applicants during the process. They would be glad to feel appreciated.
Is it hard to find talented job applicants in Raleigh, North Carolina?
Every company knows it's hard to find talented people nowadays. If you're struggling to reveal some talents in Raleigh, you're not alone. You can try out some of these essential recruiting strategies and possibly attract quality candidates in Raleigh.
How long does it take to fill a job in Raleigh?
Filling out an open position in Raleigh could take some time. The hiring process is often very long and requires multiple tasks from both parties. So, if you're looking for an employee, be prepared to wait, as these things can take from weeks to months. But, like with everything else in life, long and hard work pays out.
Where do small businesses post jobs in Raleigh?
Small businesses in Raleigh need as many job posting sites as possible. By posting a job description on many platforms, you higher up chances to find the right applicant. So, be sure to check out the following shortlist of various job posting sites.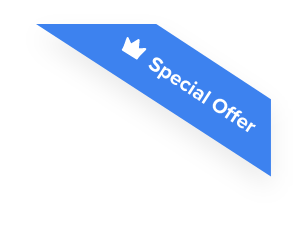 Joshua F.
Redline Electric & Solar

"The best recruiting platform on the market! VIVAHR allowed us to create a dashboard and applicant experience like no other!!"
Get more applicants from the
Best Job Boards
Post for free to 50+ job boards
Unlimited Job Postings
Unlimited Applicants

Job Fairs in Raleigh
Attending job fairs in Raleigh can be handy for local companies. There are both online and offline job fair events, which can serve as an additional perk. So, take a look at some of the main benefits you can gain from job fair attendance:
Meeting talented applicants in person and real-time
Shortening the hiring process
Mingling with the people from a similar job industry as yours
What Job Fairs are there in Raleigh?
Job fairs are an excellent opportunity to connect with local employers and explore options in your field. For an up-to-date list of events happening in the Raleigh area, visit the following link here. Remember that some fairs may charge anywhere from $350 to $1000 per table, so make sure you have enough money set aside before committing.
Tips to help a business find and hire employees more efficiently in Raleigh
Do you want to hire efficiently in Raleigh? Then you should definitely check out the following tips. By implementing some of them, you might have an easier time finding your dream candidate.
How to Optimize Your Job Board Posting to attract job candidates in Raleigh, North Carolina

There are a few things to consider that might help you attract job candidates in Raleigh. One of them is job posting optimization. But, to have better chances of finding the proper applicants for your open position, make sure to combine the following tips.
Invest time in creating well-written job descriptions. This is the first step towards a successful hiring journey. So, make sure to do it properly. If you need assistance, check out our job description templates. We have a bunch!
Use your social media channels. If your company has social media profiles (we hope it does), use them wisely. Try posting content daily and see what happens. You might attract various people, and some of them may be your next employee.
Make your website hiring-friendly. Did you know you could attract applicants to apply directly through your site? By creating the Jobs section within your site map, you're giving job seekers an everlasting chance to apply for jobs. Useful, right?
Opt for a well-designed ATS. Here at VIVAHR, we know that hiring can be a complicated process. That's why we created an all-inclusive platform to help you find the best candidates for your open positions in Raleigh, North Carolina, and automate the entire hiring process from start to finish.
With our innovative solutions, you don't have to worry about spending hours searching through resumes or taking on the responsibility of screening applicants yourself. Instead, with just one click of a button, you'll open up 50+ job boards where qualified candidates are waiting for their next opportunity! Want more information? Learn more here and see how VIVAHR could improve your recruiting experience!
Related Job Posting Sites in North Carolina