The best way to find quality talent in Raleigh, North Carolina
About Raleigh
Raleigh is the capital of North Carolina, making it the state's second-largest city. Technically, Raleigh only refers to the area within the I-440 beltline, but most locals and visitors consider all of Wake County as Raleigh from a geographical point of view.
Raleigh, North Carolina, has been ranked as #6 in cities with the fastest-growing populations. The city is generally a good spot for professionals because it offers good salaries and excellent employment prospects. More people reside in Raleigh than work there which means residents are more likely to commute to other places.
The city has grown by 26% in recent years, especially in business, homeland security, and administration occupations. This growth has turned it into one of the most favorite work destinations for educated professionals due to its high quality of life.
Hiring talent can be an expensive and time-consuming task. Did you know it costs about 3-5% of a person's annual salary to hire one? Fortunately, Raleigh is home to more than 130,000 excellent job seekers ready for a change in scenery and armed with valuable skills.
Top Job Posting Sites in Raleigh, North Carolina
| | |
| --- | --- |
| | |
| | The premier site for of North Carolina and home to Raleigh, Durham, and Chapel Hill. |
| | NC Works is a great place to post your job listings. Listed jobs get thousands of qualified candidates every month at no cost to you! |
| | Raleigh's source for a job posting in North Carolina. Candidates can find a job, search for millions of jobs, and read valuable career advice. |
| | Job posting network with a solid local presence. |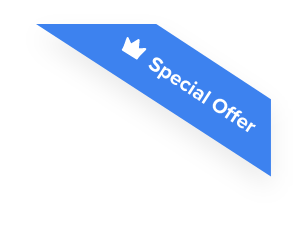 Joshua F.
Redline Electric & Solar

"The best recruiting platform on the market! VIVAHR allowed us to create a dashboard and applicant experience like no other!!"
Get more applicants from the
Best Job Boards
Post for free to 50+ job boards
Unlimited Job Postings
Unlimited Applicants

Employment Statistics
As population and economic growth have grown in Raleigh, North Carolina, unemployment rates have steadily decreased. The good news is that with all this job growth, Raleigh offers various employment opportunities for people looking to make their new home in the Tar Heel state.
Employment by Occupations
Most Common Occupations
According to the latest census, Raleigh is a sprawling city full of many great opportunities — but it's also one with a competitive work environment. Though its unemployment rate is low compared to other US cities, it's still one with plenty of job positions that need filling. The most common jobs held by people in Raleigh are management occupations, financial operations jobs, and sales jobs of all kinds.
The most common jobs are:
Management Occupations – 32,845 people
Sales & Related Occupations – 28,600 people
Business & Financial Operations Occupations – 24,067 people
Most Specialized Occupations
Raleigh has an unusually high number of residents with jobs in Legal Occupations, Computer & Mathematical Occupations, and Life Physical Science. Compared to other places, Raleigh is doing well as these occupations account for more than 25% of the population, making it an excellent place for people who work in those fields.
Highest Paid Occupations
The three most lucrative professions are math and law: lawyers' salaries hover close to eighty thousand dollars annually; architects earn about seventy-four hundred each year while engineers take home over six figures.
The highest paid jobs are
Legal Occupations – $80,957
Computer & Mathematical Occupations – $70,293
Architecture & Engineering Occupations – $69,828
The Top 5 Employment by Occupations
| | |
| --- | --- |
| | |
| | |
| Sales & Related Occupations | |
| Business & Financial Operations Occupations | |
| Office & Administrative Support Occupations | |
| Food Preparation & Serving Related Occupations | |
Employment by Industries
Most Common Industry
Raleigh's largest professional sector is professional scientific and technical services. This sector includes scientific research, engineering, testing labs, legal firms, and many other businesses to provide specialized services to its clients.
The most common industries in Raleigh are:
Professional, Scientific, & Technical Services – 40,903 people
Health Care & Social Assistance – 28,793 people
Educational Services – 25,585 people
Most Specialized Industries
For the Raleigh, North Carolina area, professional, scientific & technical services companies take up 9.6% of the available office space. This is a significant market share in concentration and compares to a national average of just 5%.
Highest Paying Industries
Raleigh-Durham is home to the highest-paying industries in North Carolina. The highest-paying industries are Agriculture, Forestry, Fishing & Hunting, & Mining, Agriculture, Forestry Fishing & Hunting, and Management of Companies. These industries' median earnings range between $78K to $99K annually.
The highest paying industries in Raleigh, NC, are
Agriculture, Forestry, Fishing & Hunting, & Mining – $96,961
Agriculture, Forestry, Fishing & Hunting – $86,778
Management of Companies & Enterprises – $80,547
The Top 5 Employment by Industries
| | |
| --- | --- |
| | |
| Professional, Scientific, & Technical Services | |
| Health Care & Social Assistance | |
| | |
| | |
| Accommodation & Food Services | |
Raleigh Job Posting FAQs
What Job Fairs are there in Raleigh?
Job fairs are an excellent opportunity to connect with local employers and explore options in your field. For an up-to-date list of events happening in the Raleigh area, visit the following link here. Remember that some fairs may charge anywhere from $350 to $1000 per table, so make sure you have enough money set aside before committing.
Where can I post my job for free in Raleigh?
The most effective way to find and hire the right talent for your company is by posting jobs on job boards like Indeed, CareerBuilder, Monster, and ZipRecruiter. Raleigh offers various free job posting services options — from the NC Works to Indeed's NC page. You'll get access to a growing population of job seekers, and it's 100% free.
How can I promote my job in Raleigh for free?
Be sure to reach out and get the word out about your job openings. WRAL, ABC11, or any other local media outlet can offer you a good way of getting important information in front of people where they are looking for Raleigh jobs like yours! You can always use social networking sites such as Twitter and Facebook by telling them that you're hiring right now too.
What are the Raleigh employment statistics?
With a 4.3% unemployment rate and an increase of 3.0% in employment over the past year, Raleigh's job market is stronger than the national average at 6.0%. The city also has a projected growth of 44.2% in jobs in the next ten years — significantly higher than the expected US average of 33.5%.
What the population in Raleigh, North Carolina?
In Raleigh, North Carolina, the population sits at roughly 450 thousand. This breaks down to a population density of around 3,100 people per square mile. The median age in Raleigh is 32 years old. In comparison, the median age in the United States sits at almost exactly 38 years old. Raleigh's number of household residents is just 2.4 people — meaning it takes less space and energy than households with a more significant amount of people.
Raleigh, North Carolina Economy
The Raleigh-Cary metro is home to the Research Triangle area, a metropolitan region of close urban towns spanning northern and central North Carolina.
The Town's economy relies heavily on advanced technocratic fields as well as the research it produces. This translates into diverse industries that include engineering, finance, medicine, biotechnology, green industries – all types of advanced industries as the Town itself has been an incubator for innovation and development over time. Furthermore, from 2010 to 2020, the Raleigh Metro Area will experience $22 billion in new construction projects while generating around 110 thousand new jobs in 2020.
Raleigh, North Carolina Housing and Living
Raleigh, North Carolina, ranks as the 18th best city in America. It has a low crime rate, and it offers residents many job opportunities. The cost of living is also very reasonable for such a fantastic quality of life.
The Raleigh metro area has a rich cultural heritage that includes traditional American Southern culture and the varied artistic influences from over 140 countries, contributing to an abundance of restaurants with diverse cuisines and cultures.
Home Value
The typical home in Raleigh is now worth $340,303. This value is up 14.5% compared to the same time last year. In the past year alone, this value has increased by $48,640. The median price is also up 3.6%, showing that the middle price tier of homes has seen an exceptionally high increase in value.
Household Income
Raleigh is a thriving city home to some of the most vibrant and exciting cities in the country. Raleigh residents are proud of their city, and they have good reason to be. Not only does it have one of the most innovative economic development models in the country, but the city has also been ranked as one of the best places to live in America.
The average income of a Raleigh resident is $31,169 a year. The US average is $28,555 a year. The Median household income of a Raleigh resident is $54,581 a year. The US average is $53,482 a year.
The average Raleigh family brings home about $4,400 more at the end of each year than the average American family with similar characteristics.
Commute
In the United States, commuters have been getting more extended year after year since 2010. In Raleigh, North Carolina, the average one-way commute takes 23.4 minutes, shorter than the US average of 26.4 minutes.
Health
In Raleigh, NC, 88.4% of the population has health coverage. Of those with insurance, 54.6% get their coverage through an employee plan, 11.8% get it through Medicaid, 6.99% get it through Medicare, 13.9% get it through non-group projects, and 1.09% get it through military or VA programs.
Education
In Raleigh, public schools are solely funded by the State of North Carolina. And in turn, they're considered some of the best public schools in the United States. Private and charter schools receive funding from either the state or through tuition payments — depending on their requirements — but they offer unique curriculums and teaching styles and are an excellent fit for children who need a bit more instruction.
In Raleigh, NC, there are 128 different schools available to local kids: 97 public schools and 31 private schools. Over 50% of Raleigh's population attends public school.
Weather
Raleigh gets an average of 46 inches of rain per year. While that's only 4″ more than the national average, Raleigh also gets an above-average number of sunny days (213). Comparing Raleigh to other cities in the US, it's clear that while its precipitation levels aren't exceptionally high, it does an excellent job of splitting the difference between arid locations and those battered by hurricanes.
Conclusion
Here at VIVAHR, we know that hiring can be a complicated process. That's why we created an all-inclusive platform to help you find the best candidates for your open positions in Raleigh, North Carolina, and automate the entire hiring process from start to finish. With our innovative solutions, you don't have to worry about spending hours searching through resumes or taking on the responsibility of screening applicants yourself. Instead, with just one click of a button, you'll open up 50+ job boards where qualified candidates are waiting for their next opportunity! Want more information? Learn more here and see how VIVAHR could improve your recruiting experience!