Some steps in the hiring process can be challenging. But don't be put off by this! It is possible to find a perfect candidate. But there's one more thing you should do: make sure your job advertisements stand out! How to achieve this? Use this FREE Digital Marketing Analyst Job Description Template as a guide.
By using VIVAHR software, you should be able to keep track of your data and hiring process. With the click of a button, you can instantly post your job to 50+ employment sites. VIVAHR is jam-packed with solutions to help your team automate the hiring process and enhance hiring efficiency.
What is a Digital Marketing Analyst?
Digital Marketing Analysts work for marketing firms or major corporations' marketing departments, doing market research and looking for important trends in data. They utilize their research to find growth, branding, and customer acquisition possibilities.
To impact their findings, Digital Marketing Analysts examine several types of data, such as advertising expenses, sales, time spent on firm web pages, abandoned shopping carts on e-commerce sites, social media shares, and more.
Digital Marketing Analysts analyze the company's main sales funnels and point out inefficiencies where more conversions may be made. They investigate marketing tools and provide recommendations for which technologies will best assist operations.
Related Job Titles for Digital Marketing Analyst
Marketing Assistant
Marketing Intern
Marketing Specialist
The Top Digital Marketing Analyst Skills
| | |
| --- | --- |
| | |
| | Graphic design is frequently used in digital marketing in businesses. To boost traffic on digital marketing channels and attract new clients, digital graphic design is a type of online communication that demands both creativity and strategic preparation. This digital marketing talent may assist in the creation of an appealing brand and the generation of new and current consumer interest. |
| Strategic Content Planning | Digital Marketing Analysts with strategic content planning abilities may design plans for creating content for marketing campaigns. Strategic content preparation for digital marketing may help a company's online presence and brand awareness. |
| | To assist a firm in identifying, developing, and establishing a brand, a Digital Marketing Analyst may use branding abilities in their marketing strategy. Brand development may be used in digital marketing to boost product awareness and audience reach. |
| | Understanding how to employ marketing automation abilities may assist a Digital Marketing Analyst in streamlining marketing operations that they use on a regular basis. Knowing how to traverse software systems to automate social media posting, email advertising, and audience engagement tracking are all examples of automation abilities. |
| | Digital email marketing is a type of interactive marketing that involves tailoring e-newsletters in order to keep and grow a consumer base. This can enhance client purchases and create leads. Marketing research may also assist you in determining which forms of content are most likely to engage customers. Customer satisfaction surveys, for example, might be included in email marketing campaigns to identify areas for improvement and to create new campaigns to enhance brand awareness and sales. |
Digital Marketing Analyst Job Description Template (Free) 
We're seeking an experienced Digital Marketing Analyst to help our digital marketing team. Tracking online marketing trends, gathering and analyzing data, devising campaign ideas, optimizing and reporting online campaign effectiveness, and engaging with clients will be among your tasks. Do you think you'd be interested in learning more about it? If that's the case, keep reading!
You should have good technical skills and be able to deliver actionable findings to inform digital marketing strategies to be effective as a digital marketing analyst. A top-notch digital marketing analyst should also be analytically strong, detail-oriented, and able to work effectively in a group. Welcome to a new and exciting experience with us as you increase your digital expertise. Apply now and let's go on this adventure together!
Digital Marketing Analyst Duties & Responsibilities:
Collect and analyze customer, marketing, and online behavioral data.
Test Campaigns, analyze critical data and identify opportunities to improve campaign success.
Create and present actionable findings and suggestions as a result of your study.
Measure and develop digital campaign methods.
Create dashboards, data visualizations, and performance reports for marketing and websites.
Track and analyze digital media and marketing trends.
Present and communicate with coworkers, senior management, and clients.
Digital Marketing Analyst Requirements:
A bachelor's degree in marketing or a closely related subject.
Tableau, Google Analytics, and Data Studio knowledge.
Deep understanding of digital marketing platforms such as social, display, and programmatic.
Ability to think analytically and strategically.
Ability to make judgments based on data.
Excellent interpersonal and teamwork abilities.
Communication and presenting abilities that are excellent.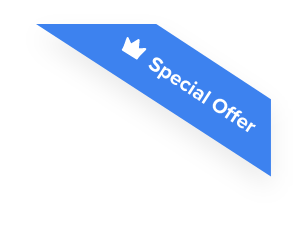 Joshua F.
Redline Electric & Solar

"The best recruiting platform on the market! VIVAHR allowed us to create a dashboard and applicant experience like no other!!"
Get more applicants from the
Best Job Boards
Post for free to 50+ job boards
Unlimited Job Postings
Unlimited Applicants

Sample Interview Questions For Digital Marketing Analyst
Once you've gathered all of the applications, use these sample interview questions for the Digital Marketing Analyst to ensure you're on the right course. These questions will be your guide throughout the remainder of the recruiting process and may assist you in selecting a suitable candidate for the employment post.
Personal 
Why did you leave the previous position?
Why are you interested in working for our company?
Why should we consider hiring you?
Human Resources
Could you tell me about your most egregious digital marketing gaffe?
What did you discover, and how did you deal with it?
 What strategies can you use to motivate your digital marketing team to go above and beyond?
Management
When dealing with workload what is your technique?
What digital apps do you use to manage your time?
What is your idea of management in the industry?
Technical Skills and Knowledge
What platforms and applications do you use for digital marketing?
Do you prefer digital marketing that is inbound or outbound?
Describe a successful sales funnel you created.
What are the Educational Requirements For a Digital Marketing Analyst?
A bachelor's degree in marketing or a similar subject is required for most Digital Marketing Analyst positions. Candidates with a mix of university hours and real-world experience may be considered. The majority of Digital Marketing Analysts do not acquire on-the-job training; instead, they gain the necessary skills through formal schooling and internships.
How Much To Pay a Digital Marketing Analyst When Hiring
Digital Marketing Analysts usually earn from $30,000 to $90,000 per year, and their median annual salary is $64,040. The hourly wages range from $15 to $43, and the median hourly pay is $31.

Frequently asked questions about Digital Marketing Analyst
What makes a Digital Marketing Analyst different from a Business Analyst?
Both Digital Marketing Analysts and Business Analysts deal with enormous amounts of data, but they look at various measures. Digital Marketing Analysts study data with the goal of creating a comprehensive set of marketing tools and tactics.
Business Analysts may communicate with firm leadership and stakeholders to assist them in making large-scale strategic choices concerning overall business operations, whereas Digital Marketing Analysts work more directly with the marketing team.
Business Analysts may deal with data from IT, logistics, and finance in addition to sales data. Digital Marketing Analysts focus their research on customer interactions.
What does a Digital Marketing Analyst do on a daily basis?
Digital Marketing Analysts operate in an office setting, where they spend the majority of their time researching, creating, and delivering reports on marketing prospects.
They are in charge of keeping track of how the marketing department spends the money and how spending affects their KPIs, therefore they interact with other marketing and sales personnel about their initiatives on a regular basis.
They look at data from email campaigns, commercials, and social media postings to see how strategic tweaks can affect audience engagement. To create engaging presentations to their leadership team about their results, Digital Marketing Analysts translate their data into visual charts and graphs.
What characteristics make a competent Digital Marketing Analyst?
Digital Marketing Analysts should be well-versed in all aspects of digital marketing, including how to measure key performance indicators and use basic digital marketing analytics tools. To better spot trends in their work, they need to have a basic understanding of arithmetic and statistics.
Successful Digital Marketing Analysts are good communicators who can explain complicated cause-and-effect linkages and determine the influence of various creative marketing aspects on the success of a campaign.
They are constant in their actions and stick to their objectives, allowing them to obtain results from long-term market research initiatives and to wait for a clear result while conducting testing.
What should you look for in a Digital Marketing Analyst resume?
In the experience section of resumes for Digital Marketing Analysts roles, look for verification of real facts. Strong candidates will specifically indicate how their research benefited a previous employer's KPIs, even if they had a different type of employment.
This includes success rates, the quantity of data they used, and any significant revenue increases. Their CV should also display a complete understanding of written communication with a powerful goal statement and concise, grammatically precise bullet points outlining their relevant expertise.
Similar Job Descriptions as Digital Marketing Analyst