Job Posting Sites in Virginia Beach
Discover the best job boards for sourcing talent in Virginia Beach, Virginia
Are you looking to hire people in Virginia Beach but don't know where the job market is? Let's take a look at some of the best places and methods for finding applicants.
Before you begin the hiring process, it's essential to have a clear idea of what you want in a prospective employee. That is why a necessary part of the job application process is defining your job requirements. Having this information in mind will help you create the perfect job posting to attract the right candidate for your business.
Where to post jobs in Virginia Beach?
The first step to finding the best people for your company in Virginia Beach is creating a job posting that will attract them. Job postings sites are an excellent way to find applicants, but you need to know which ones are the most effective. Let's look at some of the top places and strategies for finding candidates in your area.
Job posting sites – Job posting sites are the top places to post job listings because they have a broad reach. They have the widest net of any website of their kind.
Job searching sites – Job searching sites can be a valuable tool for finding employees in your industry. They are designed to help people find jobs within specific industries and have job listings that you may not see on other sites.
Job fairs are great places to meet prospective candidates face-to-face, but they usually only happen once or twice per year.
Job search engine– Job search engines are also an excellent place to find job listings in Virginia Beach because they have all the information from major sites like Monster or Indeed, but you can filter by specific industries and requirements as well.
Public Job board – Public job boards are an excellent way to advertise your company more personally than most job posting sites. They allow you to post your company's story and mission statement with the job descriptions, making it a more personal experience for all involved.
When looking for the best employees in Virginia Beach, it's essential to make sure that they share your company's values and are a good match for your company's culture. Start with a job description and create interview questions that will help you discern whether or not they will be successful in their position. You should also check beforehand, such as asking for references from previous bosses or calling old colleagues—people can tell if someone has a high sense of entitlement just by talking to them on the phone. Like Myers-Briggs or DISC profiles, compare personality assessments to provide insights into how individuals interact with others. And finally, be mindful of implicit bias when making hiring decisions; recent research suggests that unconscious biases may be more potent than conscious ones.
Top Job Posting Sites in Virginia Beach
| | |
| --- | --- |
| | |
| | Post Job Listings, Search For Qualified Employees, Analyze Labor Market Information, And Locate Business Services. |
| | The Virginia Workforce Connection (VAWC) is your online source to connect with potential employers, search for jobs, find training opportunities, and research wage data along with industry and occupational trends. |
| | Virginia Career Works is Virginia's vital link between meaningful employment and growing businesses. Learn more about us and what we provide. |
| | Whether you are searching for a new career or seeking a new staff member, intern or volunteer, VAM's Job Board is one of the most visited areas of our website. |
| | The Free & Open Source of Job Listings for US Veterans, Where Employers Post Jobs and Hire US Veterans for Free. |
Job Posting Sites in Virginia Beach
Virginia Workforce Connection – The Virginia Workforce Connection is one of the top Job listings sites to use when looking for Job candidates. It is a business-focused Job website that helps match Job candidates with Job openings available on Virginia Workforce Services. Job seekers can find Job listings, work on their Job search skills, and find training opportunities in their area.
JobsInVirginiaBeach – JobsInVirginiaBeach is a site that connects people to opportunities with our talented employers; find your next job or career opportunity at the top local companies. The people behind JobsInVa are committed to ensuring that every applicant has an equal opportunity, no matter their background or qualifications.
ConnectVA – ConnectVA.com allows you to find the perfect employee for your company by posting jobs and searching their database of qualified applicants who are ready to work in this booming Northern Virginia region!
VirginiaJobNetwork – The Virginia Job Network website is a fantastic resource for employers looking to post jobs. Aspiring job seekers can use the site as well–either by searching through listings or creating an account and uploading their resume so that potential hiring managers will find them more easily. The search function allows you to look up positions in any area of Virginia, including some outlying counties like Chesterfield County! There are currently over 20 thousand open position postings on this one site alone, meaning there's plenty of opportunity waiting just around the corner!
Indeed Job Listings – Job seekers can use Indeed Job Listings to find postings on some of the largest job websites in Virginia Beach. Job listings can be filtered by industry, location, and company size, making it easier for you to weed out what is relevant to your search needs.
Employment Statistics
Virginia Beach Job Posting FAQs
What Job Fairs are there in Virginia Beach?
Job fairs are a great way to meet the people who have job openings in your field of interest. Virginia Beach has plenty of opportunities coming up this year, so you should make sure that if there's one testing ground for your skills, it is at these events!
Where can I post my job for free in Virginia Beach?
Posting your job openings on internet job sites like Virginia Workforce Connection or Indeed offer valuable opportunities, and it's quick and easy for you. Job postings sites are a great way to reach a wide audience. It is transparent and secure.
How can I promote my job in Virginia Beach for free?
When a business needs to hire new employees, it's important to get the word out about job opportunities. Reach out to the local and national media — the newspaper, radio stations, and television stations — in cities with a high volume of positions you're trying to fill. And don't forget to use social media networks like Twitter and LinkedIn!
TV Stations
Newspapers
Radio Stations
What is the job outlook in Virginia Beach?
The Job outlook in Virginia Beach is great! Since the Job market in Virginia Beach is prosperous, Job seekers will find Job opportunities with ease. However, employers may find it difficult to find Job candidates who are qualified and need to conduct a job search.
What do job candidates expect from employers in Virginia Beach, Virginia?
Job applicants in Virginia Beach want employers to demonstrate genuine interest and respect for the candidates they are interviewing. These candidates want bosses to show how a position fits into their skills and interests. Candidates also want employers to demonstrate their skills by getting hands-on experience in areas that will make them a good fit for the job and tasks they excel in.
Is it hard to find talented job applicants in Virginia Beach, Virginia?
It can be hard to find qualified candidates in Virginia Beach, Virginia. There aren't always enough talented people to fill positions. Though Virginia Beach is a small market for hiring, this market can be tough to navigate for job seekers with limited experience — even if they're qualified or extremely talented! However, companies like yours have the power to bring qualified talent on board by sending recruiting and hiring efforts out into the world.
How long does it take to fill a job in Virginia Beach?
Recruiters in Virginia Beach know that the process of recruiting new employees can take up to three months. Recruiting is a time-consuming task, and some jobs are more difficult than others when hiring qualified candidates. For example, if you're looking for someone with experience as an engineer or welder, finding such talent could be tough since there aren't many people with this expertise living near Virginia Beach.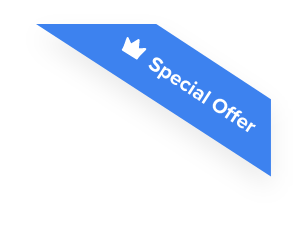 Joshua F.
Redline Electric & Solar

"The best recruiting platform on the market! VIVAHR allowed us to create a dashboard and applicant experience like no other!!"
Get more applicants from the
Best Job Boards
Post for free to 50+ job boards
Unlimited Job Postings
Unlimited Applicants

Job Fairs in Virginia Beach
Job fairs have been around for decades. They originally started to bridge the gap between workers and employers by hosting gatherings where job seekers could hand in resumes, talk with recruiters, or even find out about available jobs at other businesses that weren't holding an event themselves. Nowadays, it's not uncommon for them to be held online, too — although there are some downsides when they're virtual-only events like those on career sites like LinkedIn: you can't shake hands over Skype!
There's no shortage of job fairs when it comes to Virginia Beach. In fact, they're fairly common! There are several reasons for this: first and foremost is the city's booming economy; secondly is its large tourism industry — which creates more than $700 million worth of revenue per year for hotels and restaurants; as well as the many marine-related businesses dependent on fishing or transportation that contribute annually around $500 million each.
Tips to help a business find and hire employees more efficiently in Virginia Beach
Many companies find it difficult to recruit the right person for any job. Also, many employers post job openings on every relevant platform. But that's an inefficient approach. A better strategy is to use social media platforms and job posting websites as effective recruiters. You can also utilize free tech tools to increase your marketing reach and hire the best candidate.
Here are some of the most helpful tips we've found to find and hire qualified candidates for your company:
Use LinkedIn or other social media sites to search out potential employees. You can also use these platforms as a way for you, as an employer, to get in contact with new people who might be interested in working at your company. This is especially useful if you're looking for someone specific based on their skillsets or background experience that doesn't necessarily match what's available locally. It will take more time than usual through traditional methods like job boards and local newspapers, etcetera.
Consider using video interviewing/screening interviews that allow applicants and employers alike access via webcam anytime they please (during work hours, though!). This is a great way for companies to get real-time feedback from potential employees and also an opportunity for applicants to sell themselves in their own words.
If you're looking for someone with specific skillsets, make sure your job post includes that information, so only those who are qualified will apply. This will save both parties time because it means you won't have to go through the interviewing process with applicants who don't meet your needs.
Posting jobs on niche job sites specifically geared towards certain industries or expertise is also a great way to find qualified employees.
How to Optimize Your Job Board Posting to attract job candidates in Virginia Beach, Virginia

There are many ways to find qualified employees for your company, but you need a competitive edge. Posting on reputable job boards in Virginia Beach is just one of the steps to help put people with experience into positions where they flourish and their skills shine through. With excellent traffic, these sites give candidates all the information they'll ever want about what it means to work at this organization–and why so many others have already applied!
The next step should be writing an engaging description that will attract top-tier talent who meets requirements and brings something new or different to enhance your business even more than before. Add everything from duties and responsibilities down to any applicable education needed and desired qualifications like management potentials or certifications.
Blogs and social media sites can be of great help when it comes to the hiring process. You should consider updating your website by adding a "Jobs" section for potential candidates and including testimonials from current employees to make interviewing with you seem more appealing.
Automated applicant tracking systems (ATS) are a great way to increase efficiency in the recruiting process. For example, VIVAHR is a leading company providing ATS solutions. With our software, businesses can find talented people to enrich their firms and reduce the risk of losing them in the piles of applications piling up on desktops.
Related Job Posting Sites in Virginia