Are you finding it difficult to write a job description? Does trying to find suitable candidates for your company feel like an impossible task? We've got you covered with our FREE Creative Director Job Description Template that has everything you need, from duties and responsibilities to the skills one needs to be a successful Creative Director.
Try using our Creative Director Job Description Template and combine it with VIVAHR software for best results. You can create this template to your liking and needs in order to create an attractive job description and add it to job posting sites.
What is a Creative Director?
A creative director is a person who is in charge of creating a campaign for a company or brand. They are in charge of the creative department and some of their duties include monitoring campaigns, shaping brand standards, and planning the company's advertisements.
When interviewing candidates make sure and keep an eye out for someone creative and communicative and avoid candidates who lack creativity.
Related Job Titles for Creative Director
Art Director
Campaign Manager
Content Editor
The Top Creative Director Skills
| | |
| --- | --- |
| | |
| | When creative directors effectively communicate their ideas and vision it makes it easier for the rest of the team to work. Explaining something to a graphic designer, or a copywriter should be an easy task and the team should always be able to understand what you are saying and how you want to bring your vision to life. Great communication leads to a smooth-running project and a happy team. |
| Coding and Software Skills | Any creative director who works in the web or print should have coding and software skills. An IT background is a great plus when looking for a position at a company. It is important that a creative director understands how things work online and have good knowledge of online digital marketing. Doing PR is always different when doing it online rather than in print. This is why a creative director should feel comfortable navigating social media and online marketing campaigns. |
| | This job can be very stressful at times due to constant changes in the marketing industry. However, a good creative director is resourceful and knows how to handle deadlines, stress, and issues within the team. Someone with a positive attitude that motivates the team is an accurate creative director. |
| | No creative director can perform their job without being a visionary, every campaign starts with a vision. A vision for a brand or product that is then manifested to print or web. The whole team helps you with brainstorming and making that idea better and helping it come to life. Sometimes the vision you have requires a lot of work and time, but if you are skilled in your craft everything should work smoothly. |
| | Knowing what the end goal is as a creative director is crucial. Understanding different strategies, brands, goals are all part of the job and will prove you have great analytical skills. |
Creative Director Job Description Template (Free)
We are currently looking for a creative and talented creative director to join our company and help our clients' brands expand. In this role, you will be expected to coordinate and brainstorm meetings and pitch ideas for campaigns and strategies to clients and their companies. You will also be required to monitor the budget, assign tasks and meet deadlines for projects while also ensuring the product is appropriate and meets the clients' requirements.
To be a successful creative director you must be imaginative yet strategic with excellent communication skills. Our ideal candidate is someone who holds a bachelor's degree and has in-depth knowledge of copy, design, and web practices.
Creative Director Duties & Responsibilities:
Pitching clients with new design ideas, strategies, and campaigns for their company and brand
Working with a team to brainstorm and produce new campaigns and ideas for promotional purposes and marketing communications
Implementing and creating a marketing plan based on the client and campaign
Keeping track of new trends, marketing techniques, and assessing new data
Creating and directing brainstorming meetings with the team
Supervising the teams' workflow in order to meet deadlines
Assigning the project workloads, monitoring the budget, and motivating employees
Ensuring all products are appropriate and will help your clients' brand-grow
Meeting clients' requirements by creating exceptional well-crafted copy
Creative Director Requirements:
Bachelor's degree in advertising, journalism, marketing, graphic design, or communications
Previous work experience
Great team leader
Excellent communication skills
Must be creative and imaginative
Brilliant strategic thinker
In-depth knowledge of copy, design, and web practices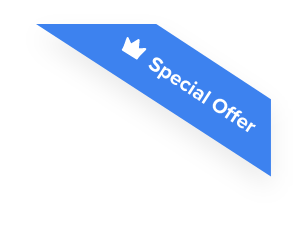 Joshua F.
Redline Electric & Solar

"The best recruiting platform on the market! VIVAHR allowed us to create a dashboard and applicant experience like no other!!"
Get more applicants from the
Best Job Boards
Post for free to 50+ job boards
Unlimited Job Postings
Unlimited Applicants

Sample Interview Questions For Creative Director
Once you gather all the received applications, you can use these sample interview questions for a Creative Director. You should be able to narrow down your candidates based on the answers they give during the interview. This will help you pick just the right candidate.
Personal 
Why did you want to become a creative director?
Where do you see yourself in 5 years?
What would you say is your best trait?
Human Resources
How would you handle seeing two employees in your team arguing?
Have you ever had an unpleasant situation with someone who is a client of the company?
How do you handle someone not liking your ideas and propositions?
Management
How do you manage to have different clients with similar deadlines?
How do you organize your team when creating a strategy for a campaign?
How well do you think an art director and a creative director should work together? why?
Technical Skills and Knowledge
What was the most difficult project you've ever done?
How do you convince a difficult client that the campaign you've created is ideal for their company?
What are some of the latest trends in creative systems?
What are the Educational Requirements For a Creative Director?
In order to become a creative director, you must acquire a bachelor's degree in either advertising, marketing, communication, or journalism. Any additional courses or certificates are always welcome and can help you advance in your career, such as graphic design, digital marketing, finance, and so on.
How Much To Pay a Creative Director When Hiring
The salary of a creative director varies based on the previous job experience and education as well as the location (state/city) of the office or company they are employed in. Creative directors usually earn between $80,640 and $159,360 per year, and their median annual salary is $117,120. The hourly wages go from $42 to $83, with the median hourly wage of $61.
Frequently asked questions about Creative Director
Why is design so important when being a creative director?
A great design can appeal to customers, it can also help with the customer's decision to buy a product. Every campaign and product has a design, it is a representation of someone's company and its values. It also makes it easier for customers to interact with the brand, for example through a designed website.
Does a creative director have to report to someone?
Creative directors usually have to report to the chief marketing officer, since they usually work for the company's creative and marketing department.
What are some of the duties a creative director has?
Their duties can range from planning marketing and advertising campaigns to helping the team make revisions and monitoring progress. There are of course many other duties, you can see some of them listed above in the duties and responsibilities section.
Is there a difference between a creative director and someone who is an art director?
Yes, there is a difference between the two. Their responsibilities are not the same. An art director focuses solely on the art department and aesthetics, whereas a creative director is expected to focus more on the overall campaign, its execution, and strategy.
Similar Job Descriptions as Creative Director