Recruitment for a photo editor can be a bit challenging since you are rating a person's creative expression. Isn't there always something you wish you could go back and change in this process? This FREE Photo Editor Job Description Template may help you find a qualified and dependable Photo Editor for your organization.
We're here to help you out by giving a template that you may use to start posting right away using VIVAHR software. During this time, explore your creative vision and look for the greatest match for the job.
What is a Photo Editor?
Photo editors use visually attractive photos to complement magazine stories. They are responsible for developing creative ideas with editors, scheduling photographic assignments, and securing copyright rights, among other things. They might also work for newspapers or other media that publish photographs.
Related Job Titles for Photo Editor 
Content Manager
Editor
Photographer
The Top Photo Editor Skills
| | |
| --- | --- |
| | |
| | Photo editors should be creative. They need to be able to include their own sense of authenticity into the work. |
| | This is the key when it comes to relationships with customers because photo editors need to have a good understanding of clients' wishes and how to follow them. |
| | When editing photography having an eye for details is crucial since many people in the photo industry will be very strict and want perfection in details. |
| | Photo editors need to manage schedules in order to be able to work efficiently and improve the quality of the work. |
| | Knowledge of a design program such as Photoshop is very important due to the many tasks that will be connected with it. |
Photo Editor Job Description Template (Free)
Love editing photos? That's awesome! We are looking for a creative photo editor to join our growing company. You'll be able to create a variety of items for both digital and print media. Do you enjoy editing attractive visuals? If you answered yes, keep reading! As a photo editor, you'll work with our editors to brainstorm ideas, plan photo shoots, and make sure that selected images are beautifully placed in connection to the text.
To be a good photo editor, you must have prior picture editing expertise as well as the ability to connect your creative ideas with the editorial team. Top-notch photo editors work as part of a team to improve the reader's experience by arranging gorgeous photographs.
Photo Editor Duties & Responsibilities:
Consulting with the editorial staff and doing creative concept brainstorming.
Assigning tasks to in-house photographers and coordinating photographic assignments.
Hiring professional photographers and negotiating rates.
Obtaining photo rights as well as authorization to shoot at specific sites.
Choosing photos that match the words in the editing team's vision.
Editing and placing photographs in an artistic manner to complement the writing.
Submitting photographic designs for approval.
Obtaining editorial team comments and making any modifications as needed.
Keeping up with market trends and technological breakthroughs.
Photo Editor Requirements:
A bachelor's or associate's degree in photography, visual arts, or a related field is required.
2-3 years of picture editing or comparable expertise is required.
A portfolio of work-related samples in its entirety.
Advanced knowledge in photo-editing applications like Lightroom, Photoshop, and InDesign is required.
Exceptional creative ability, as seen by visually pleasing photography.
Ability to work on projects collaboratively and incorporate editorial criticism.
Extensive expertise arranging photographic assignments and staying on schedule.
Copyright and other essential permits are well-versed.
Keeping up with photographic advancements and related technology is a must.
Communication abilities are exceptional.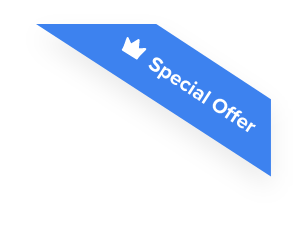 Joshua F.
Redline Electric & Solar

"The best recruiting platform on the market! VIVAHR allowed us to create a dashboard and applicant experience like no other!!"
Get more applicants from the
Best Job Boards
Post for free to 50+ job boards
Unlimited Job Postings
Unlimited Applicants

Sample Interview Questions For Photo Editor
After you receive all applications make sure you select the right applicants based on the right interview questions. Check out some sample interview questions for photo editors for a better hiring experience.
Personal 
When did you start your photo editing career?
What are your favorite hobbies?
How would you describe yourself in one word?
Human Resources
How would you provide feedback to your staff and keep them motivated?
One of the editorial team's writers is always criticizing your ideas. So, what exactly do you do?
Why do you wish to work with us?
Management
How well do you manage your time?
What professional photographers' work has affected you, and how do you blend their approaches into your own?
What aspects of an image do you consider making it the best? How do you go about putting them front and center in your work?
Technical Skills and Knowledge
What is your favorite picture editing software?
How do you utilize photographs to communicate with various audiences?
Which photo-editing program do you use the most? Why?
Do you have formal photography editing training and experience working in a professional studio?
What are the Educational Requirements For a Photo Editor?
A bachelor's degree in photography, visual arts, or digital media is frequently required for those interested in a career as a photo editor. Studio design, picture editing, and digital photography are common subjects in these four-year degrees.
How Much To Pay a Photo Editor When Hiring
Photo editors often earn between $55,527 and $95,605. Their median annual wage is $71,681. The hourly wages go from $27 to $46, and the median hourly wage is $34.

Frequently asked questions about Photo Editor
What is the main difference between photographers and photo editors?
Photographers play an important role in capturing moments, telling tales, and promoting a company. Photographers are employed (freelance/contract) by companies, startups, digital marketing firms, advertising agencies, and creative departments to capture significant moments through photography. Photographers are truly creative professionals who use their images to communicate tales.
Photo editors evaluate, edit, format, modify and prepare the imagery recorded by photographers for digital upload, usage, launch, and sharing. A photographer may submit up to 20 photographs on the same subject, and the Photo Editor will choose the best image, or image(s), for publication. The Photo Editor typically has a background in editorial/news, content creation, marketing, and publishing, or has a great grasp of them. Photo editors may also supervise a team of junior Photo Editors or creative assistants, as well as serve as the photographer's primary point of contact.
What is the average number of hours spent working as a photo editor? 
During the quiet season, work is between 10-15 hours per week with a full-time client list, and during the busy season, photo editors work anything from 20-45 hours per week.
What education is needed to become a professional photo editor? 
For beginners, this is a time-consuming truth. It's impossible to become an adept picture editor in a single day. To begin, a person should be comfortable with picture editing software such as Adobe Photoshop, Lightroom, and others.
Then it's time to master the fundamentals, such as cropping, straightening, adjusting exposure, sharpening, and so forth. Aside from that, it's essential to know how to use effects, textures, graphics, and other tools.
What are the most successful methods for learning photo editing? 
The resources for learning picture editing have previously been given. Aside from that, it's a great method to learn technical phrases from industry experts. Another option is to work as an intern at a picture editing firm. There, a person may pick up a variety of skills, including techniques from specialists.
Similar Job Descriptions as Photo Editor