Embarking on a hiring journey? We assume you're not too excited about it because, well, job description creation is here! Yes, not anyone's idea of fun. Especially when you want to hire a YouTuber. Why? You need to get extra creative. That's where our FREE YouTuber Job Description Template kicks in!
It's essential to compile a well-designed job posting. It can bring you better conversion rates and attract A-Players for your team. The other vital thing is to add your job listing to as many job posting sites as you can. Don't worry, you don't have to do it alone. VIVAHR is here to help! So, are you ready to find your next hire? Let's go!
What is a YouTuber?
A YouTuber is a creative (yes, it's a mandatory trait) person who creates video content for the YouTube platform. You've probably heard of PewDiePie, MrBeast, Superwoman… Youtubers build their audience by designing niche content. That's why you can come across so many categories on this platform, from gaming, beauty, comedy, lifestyle…
Most people start their YouTube channels out of fun, but it turns out YouTubing has become a trending career. There are numerous ways YouTubers make money. Most popular are affiliate marketing, sponsored posts, native advertising via Google AdSense, and collaboration with companies. Hence you are searching for one to join your team!
So, before you jump to the YouTuber Job Description Template, be sure you seek a person that fits into your company culture. Being a YouTuber is an inspirational role, and people who choose this career path are often the same. Have this in mind when looking for your future team member.
Related Job Titles for YouTuber
Vlogger
Video Editor
Gamer
The Top YouTuber Skills
| | |
| --- | --- |
| | |
| | This seems logical, but it does not hurt to mention. A YouTuber needs to possess a broad knowledge of the YouTube platform. Knowing the platform would give YouTubers an easier time using all the tools. They will have better chances of attracting the audience and monetizing content. |
| | Every valuable content begins with thorough research. So, a YouTuber needs to know how to search for trending topics. Not to mention that daily inspiration is not an easy one to find. By doing detailed research, these creative minds get their creativity boost and ideas for unique content. |
| | Any serious YouTuber should possess video editing skills. This skill is mandatory as it's vital for quality content. YouTube is a place full of competition. Editing makes a difference, as it assures the content stands out from the crowd. |
| | A YouTuber needs to have knowledge of various social media platforms. Having a full-stack YouTuber within your company can put ease to your budget. That's why it's essential to look for a natural with all these media. Building a Youtube presence always requires other platforms, such as Instagram, TikTok, Twitter... |
| | YouTube content is all about engaging with the audience. A YouTuber needs to be a charismatic person with high emotional and social intelligence. It's not enough to hire someone who purely adds content to your YouTube channel. This person should know how to make an impact and positive influence on subscribers. |
YouTuber Job Description Template (Free)
Do you live on YouTube rather than work? If this platform is your lifestyle, read on! We are looking for a creative, open-minded YouTube-lover to join our prospering team! You'll be in charge of all our video content. This means you'll have a chance to research, create, review, edit and publish your inspiring ideas. Sounds tempting?
Our team values individuality and personal growth. We strive and fall together, learn from our mistakes and help each other! You'll be able to come up with your own projects and express your creativity. But, if you need a team, we are there to lend a hand. Would you like to join a stress-free environment where casual Fridays lead to business breakthroughs? Apply today! We would like to meet you!
YouTuber Duties & Responsibilities:
Doing a content research
Creating video content
Editing content
Publishing and promoting YouTube videos
Communicating with subscribers
Influence subscribers towards purchasing membership
Brainstorming with fellow teammates
Promoting content
YouTuber Requirements:
YouTube or vlogging experience
Video editing knowledge
Knowledge of YouTube algorithms
Remarkable communication skills
Team player
Digital marketing knowledge
Self-starter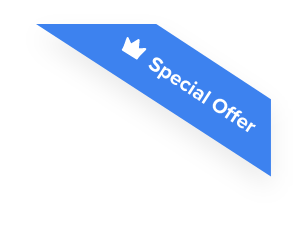 Joshua F.
Redline Electric & Solar

"The best recruiting platform on the market! VIVAHR allowed us to create a dashboard and applicant experience like no other!!"
Get more applicants from the
Best Job Boards
Post for free to 50+ job boards
Unlimited Job Postings
Unlimited Applicants

Sample Interview Questions For YouTuber
Ready for your next step? After you've finished gathering applications, you can check out our sample interview questions for YouTubers. Having a list of well-designed interview questions can help you find suitable candidates for your team.
Personal 
How did you start your YouTube career?
Could you name your favorite YouTuber?
What is your favorite beverage?
Human Resources
Do you like our company's vision and story?
Are you a team player?
Do you have any strategies to resolve possible conflicts between team members?
Management
How well do you handle multitasking?
Would you know how to prioritize projects?
Are you afraid of deadlines? 🙂
Technical Skills and Knowledge
What video editing programs do you use?
Do you have experience with daily social media publishing besides YouTube?
What kind of video equipment would you recommend to a newbie?
What are the Educational Requirements For a YouTuber?
YouTubing doesn't require any particular educational background. However, a YouTuber needs to be hard-working and have knowledge of all the technical tools. A person needs to be communicative and willing to learn and advance. Many famous YouTubers don't have a college degree, so this shouldn't be a mandatory skill to look for in your potential hire.
How Much To Pay a YouTuber When Hiring
Famous YouTubers earn large amounts of money. So, we didn't include these details here. We focused on some average wages of both newbie YouTubers and top earners.
YouTubers usually earn from $12,000 to $82,000 per year, and their median annual salary is around $52,806. The hourly wages go as low as $6 to as high as $39. The median hourly pay for YouTubers is about $25. Keep in mind that these numbers can vary because of the nature of this career.
Frequently asked questions about YouTuber
How long will it take to become a YouTuber?
Building a YouTube channel takes time. Sometimes it can even take from 2 to 3 months to get 100 subscribers. This means if a person/company starts the business from scratch, with 0 followers. But, generally, there is no magic answer to this question. The number of subscribers and the growth are unique for every channel.
How do YouTubers get paid?
Most YouTubers earn money from ads on their channels. Payments are based on the number of clicks people make on these ads. This is why it's vital to have many views on a channel, as this increases the likelihood of ads clicking.
Is YouTube a job?
Yes, YouTube is a legitimate career path. Many people dwell on this question. But, like any other career, YouTube requires time, work, and dedication.
How long does it take to reach 1000 subscribers on YouTube?
An estimated time to reach 1000 subscribers if posting 2 times a week is one year. However, this data is not set in stone. Lots of factors can impact the growth of a YouTube channel.
Similar Job Descriptions as YouTuber