We created a solution to make recruiting easier because it may be difficult at times, especially when seeking a new team member. Obtaining the best results can be fun with us. This FREE Veterinary Assistant Job Description Template may help you find a qualified and dependable person for your business.
We make the hiring process simple for you by providing a template that you can use with VIVAHR software to publish immediately. Provide unique criteria, prizes, and incentives for the role. So make sure to use all VIVAHR suggestions in your candidate search.
What is a Veterinary Assistant?
Veterinary Assistants provide food and water to animals, provide treatments, keep track of their health information, and offer advice to pet owners. Veterinary Assistants assist veterinarians with a variety of responsibilities, allowing them to focus on the more critical tasks of diagnosing sickness and selecting the best therapies for the animals in their care. Cleaning equipment, handling animals, administering medication, and weighing animals are some of the other responsibilities of a Veterinary Assistant.
Related Job Titles for Veterinary Assistant 
Zoologist
Zoo Veterinarian
Animal Trainer
The Top Veterinary Assistant Skills
| | |
| --- | --- |
| | |
| | Vet assistants must be able to interact successfully with other members of the animal medical team as well as pet owners. Communication skills such as active listening, professional writing, and confident speaking may be used. |
| | Empathy is the capability to recognize the thoughts and feelings of others. Veterinary assistants use empathy to help pet owners feel more at ease and confident about their pets' treatment options. |
| | Veterinary assistants employ their organizational abilities to handle appointments, check-in and visit patients with colleagues, sort files and records, clean and organize treatment and exam rooms and keep track of supplies and prescriptions. |
| | This talent is the capacity to solve issues and execute tasks in collaboration with colleagues and clients. Veterinary assistants must work closely with veterinarians and provide support throughout therapy. They also work with pet owners to watch animal behavior and comprehend symptoms, which aids veterinarians and technicians in performing the appropriate tests and developing the most effective therapy for the animal. |
| | In a veterinary medical context, this often entails checking patients in quickly, listening to the pet owner's observations about their animal, clearly discussing the treatment plan for the animal, and offering them helpful, informative information about how to best care for pets. |
Veterinary Assistant Job Description Template (Free)
We're seeking a caring veterinary assistant to help our veterinary team with nursing and other tasks. The veterinary assistant will provide pet health education to customers, guarantee patient safety and comfort, and manage treatment continuity. You'll work with your coworkers to create a welcoming, comfortable atmosphere for patients. At all times, you will deliver professional and efficient service.
To be successful, you must like animals and be able to make them as comfortable as possible during treatment and hospitalization. Candidates that are dexterous, informed, and compassionate are preferred.
Veterinary Assistant Duties & Responsibilities:
Cleaning and organizing treatment spaces, examination rooms, hospital areas, cages, and labs.
Sterilizing the equipment.
Assuring that clients and their dogs feel at ease in the waiting area.
Providing compassionate care to hospitalized patients, as well as keeping the patients' cages clean.
Restraining irritated, furious patients in a safe and acceptable manner.
Assisting with prescription administration, blood drawing, and dental cleaning for patients.
Testing in laboratories and diagnostic imaging.
Communicating with veterinarians and veterinary technicians.
Following hospital guidelines, rules, regulations, and policies.
Keeping track of medical records.
Veterinary Assistant Requirements:
It is necessary to have a high school diploma, a GED, or an applicable equivalent.
Veterinary assistant certification that has been granted by the NAVTA.
Animal affinities.
Excellent verbal and written communication abilities.
Strong interpersonal skills.
Outstanding ability to organize.
Physically strong and dexterous, as well as the ability to stand for long periods of time.
Weekends are available for employment.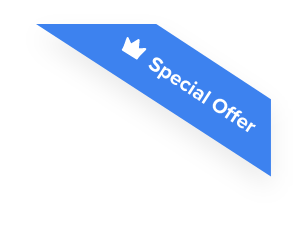 Joshua F.
Redline Electric & Solar

"The best recruiting platform on the market! VIVAHR allowed us to create a dashboard and applicant experience like no other!!"
Get more applicants from the
Best Job Boards
Post for free to 50+ job boards
Unlimited Job Postings
Unlimited Applicants

Sample Interview Questions For Veterinary Assistant
You can use these sample interview questions for Veterinary Assistant once you've gathered and reviewed all of the applications you've received. They will assist you in narrowing down your options and selecting the best applicant for the position.
Personal 
What inspired you to pursue a career as a veterinary assistant?
Why did/are you quitting your previous/current employment, if applicable?
What is your long-term professional ambition?
Human Resources
As a veterinary assistant, how did you assist your prior employer with lab work?
Have you ever had a tense or agitated animal patient during an appointment? If that's the case, what tactics did you employ to calm them down?
Do you think it's important for you to stay calm under pressure as a veterinary assistant?
Management
Tell me about the many animal species you've worked with in the past.
 How would you instruct our clients on how to care for their pets' teeth?
How well do you manage to multitask?
Technical Skills and Knowledge
What would you do if you were confronted with an aggressive animal?
How can you create a welcoming environment for patients in the hospital?
Could you name a few life-threatening symptoms in animals?
What are the Educational Requirements For a Veterinary Assistant?
High school graduation is the minimal requirement for Veterinary Assistants. You may request particular credentials or training programs from applicants. You may ask applicants for a certificate demonstrating familiarity with specific software for Veterinary Assistant professions that need it.
How Much To Pay a Veterinary Assistant When Hiring
Veterinary Assistants often earn from $16,500 to $33,000 annually, and their median yearly salary is around $25,894. The hourly wages range from $8 to $16, with the median hourly pay of $12.
Frequently asked questions about Veterinary Assistant 
What qualities to look for in a Veterinary Assistant? 
Veterinary Assistants must have sympathy for animals as well as the capacity to regulate their emotions while observing animals in pain or distress. Compassion guarantees that Veterinary Assistants genuinely want to help animals. Controlling emotions is crucial since seeing animals suffering is an unavoidable aspect of the work. The most effective Veterinary Assistants are able to regulate their emotions and take the appropriate measures to ensure that the animals in their care receive the finest possible care.
Another important characteristic of effective Veterinary Assistants is that they enjoy interacting with humans. Veterinary treatment is usually a collaborative process including veterinarians, veterinary technicians, and administrative staff. Furthermore, Veterinary Assistants must frequently interact with the general population, particularly pet owners. When communicating with pet owners, it's important, to be honest, have empathy, and be able to comfort or soothe them when their pet is sick or dying.
What makes a Veterinary Assistant different from a Veterinary Technician? 
Veterinary Assistants and Technicians work alongside veterinarians to help them care for animals. Veterinary Technicians, on the other hand, require additional education, such as an associate or bachelor's degree, whereas a Veterinary Assistant may simply need a high school diploma or a certificate from a particular training program.
Veterinary Technicians are more likely to do complex clinical activities like X-rays, preparing animals for surgery, collecting blood, and giving anesthesia, whereas Veterinary Assistants are more likely to undertake basic jobs like washing, exercising, and feeding animals.
What should you look for in a resume for a Veterinary Assistant? 
Because communication is so critical in the function of a Veterinary Assistant, it's crucial that candidates emphasize their communication abilities. Previous experience with animals, whether as a Veterinary Assistant or as a volunteer at a shelter, is also vital to look for. Candidates that talk about their love of animals and the pets they have at home are a solid indicator of genuine interest in the work.
What do a veterinary assistant's tasks entail? 
Veterinary assistants support scientists, veterinarians, and veterinary technologists and technicians with their everyday work by doing normal animal care.
What disciplines are necessary to work as a veterinary assistant? 
A high school diploma is required for aspiring veterinary assistants. Because there are few animal-related topics in high school, students may benefit from completing biology and chemistry classes to better prepare for a career as a veterinary technician.
Similar Job Descriptions as Veterinary Assistant