Find Job Candidates in Anchorage
Are you looking for a new employee? Then this is the right time to explore local job boards and free job posting sites in Anchorage, Alaska. But, besides this, you should take care of your job postings before adding them to job platforms. So, how to achieve this? Check out the following questions before compiling a job description.
Do you seek a specific education in a candidate?
How much experience do you wish your new employee to have?
What kind of working hours do you offer?
Having these and similar questions by your side can help you create a precise job description and attract suitable candidates. But, it's essential to use these job postings correctly. How do you do that? By posting them to as many job boards as you can. Of course, you don't have to do it alone. You can always lean on ATS for some assistance.
So, in today's article, we will provide you with some handy tips that can ease your hiring journey. Hopefully, we will also help you find your new employee in Anchorage, AK.
How to find job candidates in Anchorage?
Add your listings to job posting sites in Anchorage. If you wish to seize local job seekers, you should add your job postings to numerous local job boards. Of course, various global job posting platforms can help you find your next hire.
Explore job fairs in Anchorage. These local events can be handy if you seek local talents. There are both virtual and offline job expos available. So you can see what type of event suits your company's needs. We will cover more details about job fair events further in the article.
Optimize your job postings properly. Doing job posting optimization is a vital part of your hiring process. When done correctly, optimized job posting can attract numerous job seekers. So, how to achieve this? Read on!
Job Posting Sites For Employers in Anchorage, Alaska
| | |
| --- | --- |
| | |
| | These are local newspapers in Anchorage with a jobs section. Employers can add their job listings by contacting the sales team. However, the job posting prices are not available, so you'll need to contact the site directly for additional information. |
| | For employers that wish to connect with local job seekers, here is an option. This site offers a 45-day job posting for a price of $199. If you have multiple jobs to add, you can choose some of the job packs. The rates for job packs go from $559 to $2399, and these are for a 12 months period. |
| | This site connects local job seekers with employers in Alaska. Employers can search through applicants' resumes and post their job openings. However, the job posting price is not listed, so you should contact the site for a quote. |
| | This local job posting site allows employers to post jobs for free. There is an option for unlimited job postings and the use of candidates' resume databases. Every employer can create a free company profile on this platform. |
| | This is a local job posting site in Anchorage that aggregates job listings. After that, the site shows the listings to local job seekers. Employers can contact the site and get their job listings included in search results. However, there are a few guidelines that employers need to follow to make their postings included here. For example, each job listing needs its own page that is separate from the main job page. There is no job posting price available, so reach out to the site for more information. |
| | This is the site of Alaska Pacific University, and it connects local employers with students of Alaska. You can post both job openings and internships here. If you want to post your job listing via this site, you would need to send an email request. |
Where to Post Jobs in Anchorage?
ZipRecruiter – If you need a job posting site that adds job listing to its own and other job boards, here it is. ZipRecruiter provides job posting services for employers and connects them with numerous job seekers. The site offers a free three-day trial period for you to try it out.
Glassdoor – This is an employment platform with various job-friendly features. Glassdoor is a reputable site that caters to job seekers and employers. It provides insights into user reviews and allows employers to check demographics. Job seekers can search for open positions, while employers can add their job listings.
Indeed – This is a well-known job posting site, and it serves both job seekers and employers globally. Indeed provides a free job posting option. But, employers can also choose to sponsor their postings for better visibility.
Employment Statistics
The median household income in Anchorage, AK, is $78,121, and the current unemployment rate is 6.6%. The recent job growth in Anchorage is negative, -0.8%, and future job growth prediction (next ten years) is 16.1%. The minimum hourly wage in Anchorage is $10.34.
Anchorage Job Posting FAQs
Where can I post my job for free in Anchorage?
Finding free job boards can be challenging. But it's not impossible to post your jobs free of charge in Anchorage. Check out AlaskaJobFinder, Learn4Good, and Indeed. These sites offer free job posting options. Also, Indeed offers you to sponsor your postings for better visibility in search results.
How can I promote my job in Anchorage for free?
Explore social media in Anchorage. If you're looking for free ways to attract local job seekers, you got lucky! Local social networks such as the Anchorage Jobs Facebook group allow you to promote your job listings free of charge.
The other great way to attract job seekers for free is to use your company's social media and engage with followers. This way, you should get a chance to connect with current and find new followers. These followers can potentially become your future employees. Quite handy and free, right?
What is the job outlook in Anchorage?
The current unemployment rate in Anchorage is 6.6%, and the recent job growth is negative (-0.8). The future job growth in the next ten years for Anchorage is set to 16.1%. The job market changes daily, so employers need to keep track of it. This way, companies should adjust their hiring plans to the active job market situation.
What do job candidates expect from employers in Anchorage, Alaska?
It would be nice to provide your candidates with all the hiring process information. Job applicants love having clear guidelines for the process. The other vital thing is to write precise job descriptions. This way, you avoid any misunderstandings during the recruitment. Try to keep the hiring process as short as possible. But don't burden yourself with this, as the hiring length often doesn't depend on you.
Is it hard to find talented job applicants in Anchorage, Alaska?
This one is a no-brainer. Everyone who has been in the hiring game for some time knows it's hard to find talented job seekers. So, what can you do about it? Embrace talent pooling! By actively hiring, you surround your company with suitable candidates and can lean on these talented people. Forget about those rejection letters and start to treasure candidates you like, even if you don't have an immediate open position to offer!
How long does it take to fill a job in Anchorage?
Finding your next hire can take some time. So, be prepared to wait and be patient. The hiring length depends on various factors and can sometimes last from weeks to even months. Things like the number of applicants and company size could have a significant impact on the hiring duration.
So, instead of dwelling on things you can't control, focus on the ones that can make your hiring experience better. For example, connect with your candidates and build your talent pool! Yes, we know, we are excited about talent pooling… 🙂
Where do small businesses post jobs in Anchorage?
Running a small business in Anchorage can be a handful, and the last thing you need is searching for job boards. That's why we created a shortlist of some handy job posting sites where you can potentially find your new hire.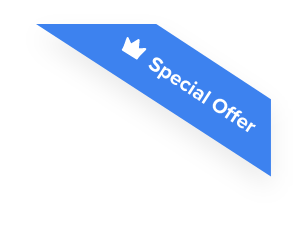 Joshua F.
Redline Electric & Solar

"The best recruiting platform on the market! VIVAHR allowed us to create a dashboard and applicant experience like no other!!"
Get more applicants from the
Best Job Boards
Post for free to 50+ job boards
Unlimited Job Postings
Unlimited Applicants

Job Fairs in Anchorage
Local job expos in Anchorage can help you attract local job seekers. It's as simple as that. So, if you're planning your hiring journey, it would be good to consider some of the job fair benefits. Check out some of them!
Job fairs can connect you with local talents
These events offer a chance to network with other employers
You might be able to shorten your hiring duration with the help of job expos
What Job Fairs are there in Anchorage?
Today, we can attend both virtual and offline job fairs. Thanks to modern technologies! If you plan to start hiring, check out the list of the upcoming job fairs in Anchorage, AK. You can see if any of these events suit your business and plan your hiring around them if you want.
Tips to help a business find and hire employees more efficiently in Anchorage
If you want to hire more efficiently, you should try out different strategies. We created a few easy tips you could use for your next hiring journey if you wish. So, check out the following ideas. We hope these will ease your hiring journey!
How to Optimize Your Job Board Posting to Attract Job Candidates in Anchorage, Alaska 
Preparing your job postings before you add them to job posting sites in Anchorage is essential. When you have a precisely-designed job description, you'll have an easier time attracting suitable candidates. So, what should you do if you want to optimize your job listings? Take a look at the following tips!
Share your company's vision and goals. The introduction part of your job description should contain a story about your company culture. This way, your applicants would have an easier time engaging with your company, and they should be more likely to apply for a job. Let candidates know what you can offer to them and how they can contribute to your team!
Create structured job postings. A great way to grasp job seekers' attention is to have a well-designed job description. Use bullet points and keywords to enhance the visibility of your posting. If you need some side inspiration, check out our FREE 50 Job Description Templates.
Provide application info. Any candidate that lands on your job posting would like to get precise application guidelines. If your company has a website, it would be good to link to your Career/Jobs page from the job posting. This way, candidates would have a chance to apply directly via the website.
Choose your ATS. If you're getting a bit tired from searching for job boards and would like some assistance, here it goes… As we know the struggle of small businesses (been there), we created VIVAHR. Our intelligent software can seize A-PLayers for you and add your job postings to more than 50 job boards. This means you won't have to do it anymore! Sounds good? Find more about our software and GET STARTED today!
More Regional Job Posting Sites