Find Job Candidates in Honolulu
The best way to attract talented candidates is to use an applicant tracking system to add your postings to free job posting sites in Honolulu, Hawaii. But, to make your job postings job board-friendly, you should write them precisely. To help you out with this task, we created the following questions.
Does your future employee need to have a degree or any specific skillset?
Do you need someone experienced or a newbie?
What kind of job position do you need to fill-in? Full-time or part-time?
Having these questions (or adding more) can help you create a job description that can attract applicants suitable for your company.

How to find job candidates in Honolulu?
Add your postings to job boards in Honolulu. If you wish to attract local talents, you need to promote your postings locally. So, never skip an opportunity to place your job descriptions on job postings sites.
Pay attention to job fairs in Honolulu. These job-related events can be handy when you're actively hiring. You can attend job fairs virtually or offline, but both options provide a real-time hiring experience.
Do the job description optimization. Did you know a well-written job posting can attract more applicants? That's why it's crucial to do the optimization properly. Read on to find more details on how to achieve this.
Job Posting Sites For Employers in Honolulu, Hawaii
| | |
| --- | --- |
| | |
| | This one is a local employment site that offers free resume postings and free job postings. It gets around 15.000 visitors monthly and connects local applicants with employers. |
| | This site is another free local job-related platform. It offers free opportunities for candidates and companies, including job searching and job posting options available. |
| | The pricing for job posting on this site starts from $199. Employers can add their job listings to this job board and attract local applicants for 30 days. |
| | This site offers a job posting option for a more narrow niche revolving around an architecture career. Employers need to pay for a job posting, and after the posting is approved, it goes live. |
| | This one is not a job board. It's a job aggregator for the state of Hawaii. But, if employers add their job listings to HireNet or Indeed, this site will automatically collect them. |
Where to post jobs in Honolulu?
Indeed – This site offers paid and free ways to add job postings. Employers can post a job for free on Indeed. But, if they wish to make their postings more visible, there is a sponsored post option. This platform is popular in the employment world, and it's available in 60 countries and 28 languages.
ZipRecruiter – Working as a job posting site and a job board, ZipRecruiter, offers various job-friendly options. Once only a job publishing tool, this site has evolved through the years and became a to-go hiring solution.
Glassdoor – Being an online job-related community, Glassdoor offers numerous job-friendly solutions, and there are options such as user reviews, job searching, and job posting. Employers can also access some demographics info that can come in handy during the hiring process.
Employment Statistics
The median income for Honolulu is $60,548, and the current unemployment rate is 7.6%. The recent job growth for Honolulu is positive, 0.2%, and the future job growth prediction (next ten years) is 31.1%. The minimum hourly wage in Honolulu is 10.10$.
Honolulu Job Posting FAQs
Where can I post my job for free in Honolulu?
Having some free job posting sites in Honolulu can be handy for any company. The good thing is, there are some job boards available free of charge. So, check out Honolulu Job Board and Real Jobs Hawaii. Both of these are free ways to promote and find local job candidates.
How can I promote my job in Honolulu for free?
Check the local media in Honolulu. Although it's hard to find local sites that promote job openings for free, there are some options. For example, you could check out KHON2. This local media outlet has integrated the ZipRecruiter job board that offers a free trial period. So, at least you could be able to post your openings free of charge for some time.
Watch for social media platforms. There are various social media ways to promote your job openings for free in Honolulu. For example, Jobs in Hawaii Facebook Group offers a free way to attract local candidates. Besides this, you could use your company's social networks and engage with your followers daily. By doing this, you could potentially attract future employees.
What is the job outlook in Honolulu?
With the recent positive (0.2%) job growth, Honolulu could be having some positive job opportunities in the future. Employers should stay up to date with the job market changes and adjust their hiring wishes to the current job market.
What do job candidates expect from employers in Honolulu, Hawaii?
Job candidates in Honolulu probably expect a fair hiring process with precise details. As an employer, you should be able to engage with your candidates and get to know them. So, if you don't find a suitable candidate for your company, stay in touch with them. By adding various people to your talent pool, you build a solid foundation for future hiring cycles.
Is it hard to find talented job applicants in Honolulu, Hawaii?
Finding talented people for your company could feel like a never-ending struggle. But, by doing some active recruitment, you collect applicants for later collaborations. So, if you wonder why it's vital to have a talent pool, the answer is simple. You would have an upfront strategy that can lead to easier hiring later.
How long does it take to fill a job in Honolulu?
It could take some time to fill out a position in Honolulu. The hiring process is usually complex, and things like the number of applied candidates and multi-pre-hiring tasks can prolong it. So, before you start with the recruitment, keep in mind it might take a while until you find the right fit for your company. It's rare to find talented people in a few days of hiring.
Where do small businesses post jobs in Honolulu?
Are you running a small business in Honolulu? Having a small company has its perks, but it could be challenging to compete with the big guys, especially when it comes to attracting candidates. That's why it's beneficial to have some to-go job posting sites by your side. We created a shortlist of some handy job boards to help you find your next hire.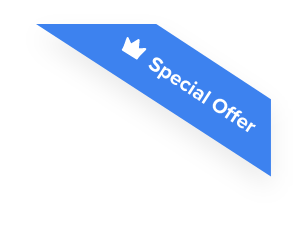 Joshua F.
Redline Electric & Solar

"The best recruiting platform on the market! VIVAHR allowed us to create a dashboard and applicant experience like no other!!"
Get more applicants from the
Best Job Boards
Post for free to 50+ job boards
Unlimited Job Postings
Unlimited Applicants

Job Fairs in Honolulu
Honolulu job fairs can bring numerous benefits to your hiring process and eventually help you find the proper applicant for your open position. Remember, you can attend both virtual and offline job fairs in your area. Besides this benefit, there are some more to consider.
You could get to know potential employees in real-time
There is a chance to meet with other companies from similar job field
Job fairs can shorten the hiring length
What Job Fairs are there in Honolulu?
Are you planning your next hiring cycle? The good thing is that you can plan your recruitment around the upcoming job fairs in Honolulu. So, check out some of these events, as they can also be a handy way to broaden your talent pool.
Tips to help a business find and hire employees more efficiently in Honolulu
It's not enough to add your postings to job boards and wait for candidates to apply. Hiring often requires you to consider numerous things to be successful. So, check out some of our tips that can help you plan your hiring journey.
How to Optimize Your Job Board Posting to attract job candidates in Honolulu, Hawaii
Did you know optimizing a job posting can lead to better conversion? Every company cares about conversion rate, so it's beneficial to have ways to make it thriving. Job posting optimization is one of these ways. So, read on to find more about how to do it properly.
Bring up your company values. Add your company mission and details about your company culture within the first two paragraphs of your job description. Sharing a bit about your goals as a team can add to the engagement with applicants. Just keep the info precise and short.
Write a clear job description part. Take your time to create a detailed job description. Add requirements and duties and write them with the help of bullet points. This way, you'll have a better chance to show up in the search results (proven fact). For some side assistance, check out our FREE 50+ Job Description Templates.
Tell candidates where to apply. At the end of your job posting, provide application info and make it easier for candidates to reach out to you. You can also add the Jobs tab within your company website and enable direct applying.
Did you consider ATS? If you're planning to start hiring, now is the right time to opt for an applicant tracking system. We created VIVAHR, intelligent software that can ease your hiring struggle. Our system can add your postings to 50+ job posting sites and attract A-Players for you. Learn more about it today and GET STARTED.