Are you looking for a dedicated Intensive Care Nurse (ICU)? We devised a technique to make recruitment easier, as it may be tough at times. When you work with us, getting the finest outcomes may be a lot of fun challenges. This FREE Intensive Care Nurse (ICU) Job Description Template may assist you in identifying a qualified and trustworthy candidate. Because this technique isn't everyone's favorite, we sought to make it more convenient.
We make the hiring process more personal for you by providing a template that you can use with VIVAHR software to easily create job posts. Make a list of qualifications for each position separately. Our software makes finding the ideal fit easier.
What is an Intensive Care Nurse (ICU)?
ICU nurses work in the ICU of a hospital or any other medical department. The intensive care unit (ICU) is a division of the hospital where severely ill or injured patients are cared for 24 hours a day, seven days a week. Because they require constant care, the most fragile and at-risk patients are put in this section. ICU nurses are in charge of looking after these patients and providing round-the-clock care to keep their situations from deteriorating.
Related Job Titles for Intensive Care Nurse (ICU)
Certified Nursing Assistant (CNA)
Licensed Practical Nurse (LPN)
Licensed Vocational Nurse (LVN)
Registered Nurse (RN)
The Top Intensive Care Nurse (ICU) Skills
| | |
| --- | --- |
| | |
| | ICU nurses can use problem-solving abilities to better address challenges and come up with efficient solutions. Problem-solving is required in a variety of nursing situations, including direct patient care and personnel choices. In a stressful situation, ICU nurses require excellent problem-solving skills that enable them to make educated judgments and give answers swiftly and efficiently. |
| | Individuals with observational abilities may keep an eye on their surroundings and draw inferences based on what they see. Because many of their patients are too sick or damaged to talk, ICU nurses must have excellent observational abilities. In an ICU situation, nurses must be able to assess patient circumstances, be aware of worsening conditions, and distinguish between what is normal and what is wrong. They must also report any unusual findings to a doctor so that the appropriate steps may be taken to care for the patient. |
| | ICU nurses frequently deal with cutting-edge technology that isn't necessarily available in other parts of the hospital. It is critical to know how to use these clinical tools in order to provide high-quality and effective patient care. They must also be familiar with a variety of medical treatments and when they should be used in a critical care situation. |
| | Critical thinking abilities are used by ICU nurses in their daily job to assess, analyze, and synthesize information about patient conditions and requirements. They must make effective plans of action based on this knowledge. When there are no apparent answers or solutions to a problem, critical thinking abilities are extremely vital. Nurses with strong critical thinking abilities can address particular issues and respond quickly and effectively. |
| | Intensive care unit nurses must maintain a professional demeanor at all times, even when confronted with a difficult or stressful scenario. Conflict resolution, leadership, cooperation, teamwork, and negotiating abilities are just a few of the professional talents required by ICU nurses. They must also dress and talk professionally, as well as treat patients and coworkers with respect. |
Intensive Care Nurse (ICU) Job Description Template (Free)
In our ICU department, we're looking for a committed intensive care unit (ICU) nurse to provide critical care to extremely ill or injured patients. As a specialist nurse, you'll be well-prepared to care for patients who have had strokes, heart attacks, or invasive surgery.
You'll be responsible for a variety of activities, including diagnostic testing, follow-up visits, patient recovery monitoring, and medical emergency response. Our ideal applicant will have good communication and interpersonal skills in addition to a strong analytical approach.
Intensive Care Nurse (ICU) Duties & Responsibilities:
Assess and track the patient's progress.
Determine if a patient's medical condition has improved or deteriorated significantly.
Notify patients and doctors regularly.
Begin therapy and keep track of a dosage.
Respond to a medical emergency if required and notify the proper doctors.
Fulfill patients' needs in the ICU throughout their rehabilitation.
Make sure you have all of the essential documents before transferring a patient.
Keep track of your patients' information.
Make and put into action effective care strategies.
Intensive Care Nurse (ICU) Requirements:
It is necessary to have a bachelor's degree in nursing or a similar field.
At least 5 years of experience as a critical care nurse or ICU nurse.
Excellent knowledge of healthcare information architecture and technologies.
Working 12-hour day and night shifts is possible.
Demonstrate a high level of empathy and communication.
Ability to work in a high-stress, emotionally charged situation.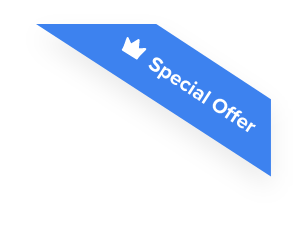 Joshua F.
Redline Electric & Solar

"The best recruiting platform on the market! VIVAHR allowed us to create a dashboard and applicant experience like no other!!"
Get more applicants from the
Best Job Boards
Post for free to 50+ job boards
Unlimited Job Postings
Unlimited Applicants

Sample Interview Questions For Intensive Care Nurse (ICU)
Once you've gathered all of the applications, use Intensive Care Nurse interview questions. These questions may assist you in narrowing down your options and selecting the best applicant for the position.
Personal 
As an ICU nurse, what is your best strength?
What is driving you to leave your current position?
What did you dislike about your previous workplace or organization?
Human Resources
Describe a time when you had to collaborate closely with a tough or combative teammate. What steps did you take to deal with the situation? Were you able to interact and work with this individual?
Discuss a disagreement amongst members of your nursing/healthcare team. What was the source of the disagreement, and how did you resolve it?
Is it possible for you to define your dream work week?
Describe a period when you were under a lot of stress.
Management
Discuss a period when you worked in a fast-paced environment. How did you manage to balance activities and provide good patient care?
Describe your experience with a critically sick patient who consumed a significant amount of your time. How did you handle this patient's treatment while maintaining the safety of your other patients?
Discuss an instance when your work or patient load made you feel overwhelmed. What exactly did you do?
Technical Skills and Knowledge
When you're working as an ICU nurse, how do you deal with skill complex situations?
As a member of the ICU, what tasks have you handled?
Do you have experience with various ICU situations?
What are the Educational Requirements For an Intensive Care Nurse (ICU)?
To work as an ICU nurse, you must first be a registered nurse and then pass a national licensure test. Nurses who complete their study — whether they obtain a nursing diploma, an associate's degree, or a bachelor's degree in nursing — must pass the NCLEX-RN licensure test and fulfill any other state criteria in order to be licensed.
The qualifications for licensing by each state's board of nursing differ. Although most nursing students receive some critical care training as part of their basic nursing curriculum, registered nurses (RNs) gain the majority of the skills necessary to be critical care nurses through continuing education programs sponsored by their employers.
How Much To Pay an Intensive Care Nurse (ICU) When Hiring
ICU nurses often earn between $52,000 and $161,000 yearly, and their median annual salary is $95,000. The hourly wages go from $27 to $77, with the median hourly pay of $46.
Frequently asked questions about Intensive Care Nurse (ICU)
What does a normal nursing shift entail? 
Nursing is a very diverse field, depending on one's degree of education and certification. A registered nurse, for example, will most certainly work many more hours per week and in far longer shifts than a school nurse or a family practice nurse. Hospital nurses often perform three 12-hour shifts every week. Other shift durations include 8 and 10-hour hours, which are available 4-5 days a week.
How many different kinds of nursing employment are there? 
There are a variety of nursing occupations from which to pick. People who are unable to care for themselves due to injuries or sickness are cared for by certified nursing assistants. Patient care is the responsibility of licensed practical nurses. Registered nurses are directly responsible for the health of their patients and operate under the supervision of physicians.
How long does it take to train as a nurse? 
A bachelor's degree in nursing (BSN) is typically a four-year curriculum in a college or university. An RN-to-BSN program will take two to three years if you are currently a registered nurse (RN) or have a nursing diploma.
Do nurses get paid while they're in school? 
The cost of training varies depending on the curriculum you select. Apprenticeship programs frequently include the option of earning while learning on the job.
What is a normal day in the life of a nurse? 
Working as a registered nurse, you may expect your days to consist of the following activities: Vital indicators are being checked. Conducting physical and psychological exams, administering medications, and collaborating with other members of the healthcare team to offer holistic treatment. Interpret the results of lab and other diagnostic tests.
Similar Job Descriptions as Intensive Care Nurse (ICU)