Find Job Candidates in Fayetteville
Looking for new team members? Checking out some job boards and free job posting sites in Fayetteville, North Carolina, could be handy.
But, don't forget about one vital step before posting job ads.
Design well-written job descriptions.
This step is essential as it can increase the chances of your postings showing in search results.
So, here are a few questions to help you start!
Do you want to hire a seasoned expert or a newbie?
What kind of skills are required for a job?
Do you have any special requirements for a candidate to meet?
Answering these or similar questions could assist you in creating a precise job ad that could seize the attention of suitable job seekers.
So, after finishing this step, post your job listings to various job boards in Fayetteville, NC, or let an ATS do it for you.
Ready for more hiring resources? Let's go! 🙂
How to find job candidates in Fayetteville?
Discover job posting sites in Fayetteville, NC. Local job boards are handy places to connect with job seekers. But don't forget about global job platforms. These sites can be helpful during the hiring process.
Find about job fairs in Fayetteville. Local job expos are convenient places to meet and hire local job seekers. Generally, there are in-person and virtual career fairs available.
Optimize your postings. This is a crucial part of the hiring journey. Well-optimized job listings could bring higher candidate conversion rates. Read on to find more about this step, as we'll talk about it later today.
Job Posting Sites For Employers in Fayetteville, North Carolina
| | |
| --- | --- |
| | |
| | These local newspapers offer job posting for employers online via ZipRecruiter. Employers can choose between online and online + print job posting options. |
| | This university integrates with College Central Network and allows employers to post job openings for free. Before posting job openings, employers need to create an account and register. |
| | This organization in North Carolina allows non-profits to advertise openings and internships. Members pay $75 for a 60-day job posting, whereas non-members must pay $200. |
| | This website is dedicated to job seekers and employers in North Carolina. Job postings start at $275 and go up to $2,500 depending on the company's requirements (employers may also select the Featured Tag option for $95-$475). |
| | This website allows job posting for free for members, while non-members can post job openings for a fee. Job posting prices for non-members range from $100 to $500. |
Where to Post Jobs in Fayetteville?
ZipRecruiter – ZipRecruiter is a well-known employment platform that caters to job seekers and employers. ZipRecruiter may also post job openings on other job boards and on its own. Also, employers can test the service by signing up for a free four-day trial.
Monster – Monster is a worldwide job board that connects people to employers globally. Employers may post job opportunities on Monster's website and reach out to interested candidates. Businesses may use Monster's CV database to find qualified applicants for available jobs.
Indeed – This worldwide job board is open to both job seekers and employers. Indeed allows businesses to post employment openings for free, with the option of sponsoring them. Sponsored postings have a higher chance of appearing in search results.
Employment Statistics
The median household income in Fayetteville, North Carolina, is $44,514, and the current unemployment rate is 7.1%.
The recent job growth is 1.0%, and the future job growth prediction (next ten years) is 30.2%.
The minimum hourly wage in Fayetteville, NC, is $7.25.
| | | |
| --- | --- | --- |
| | Fayetteville, North Carolina | |
| | | |
| | | |
| | | |
| | | |
| | | |
Fayetteville Job Posting FAQs
Where can I post my job for free in Fayetteville?
Free hiring resources could always be helpful during your hiring time. You can post job openings free of charge on job platforms like Indeed and Learn4Good.
How can I promote my job in Fayetteville for free?
Make use of the company's social media profiles. Using a firm's social networks, you may promote a business. It is free and might be a quick method to grow followers and locate local jobseekers.
What is the job outlook in Fayetteville?
The recent job growth in Fayetteville, North Carolina, is positive (1.0%). The future job growth prediction in the next ten years is 30.2%. However, employers should keep an eye on labor market trends and modify their recruiting strategies in response to them.
What do job candidates expect from employers in Fayetteville, North Carolina?
Consider another significant advantage over simply providing accurate job descriptions.
Job seekers are seeking a company with a positive corporate culture.
So create a thriving working environment, and describe why job seekers should join your team!
Is it hard to find talented job applicants in Fayetteville, North Carolina?
Finding competent experts may be difficult at times. Despite this, a few simple actions can help.
It's a good idea to put together a talent pool.
You may use active recruiting to locate an appropriate applicant for your open vacancies in this manner.
How long does it take to fill a job in Fayetteville?
Hiring times are not set in stone. It is influenced by numerous factors.
The good news?
It is feasible to speed up the time it takes to recruit new individuals.
For example, an applicant tracking system may automate your recruitment and save you time.
Where do small businesses post jobs in Fayetteville?
Many small businesses post job listings on a variety of websites.
Recruiting using internet job sites, social media platforms, and employers' websites is becoming increasingly popular.
However, if you're searching for a place to start, here are a few alternatives!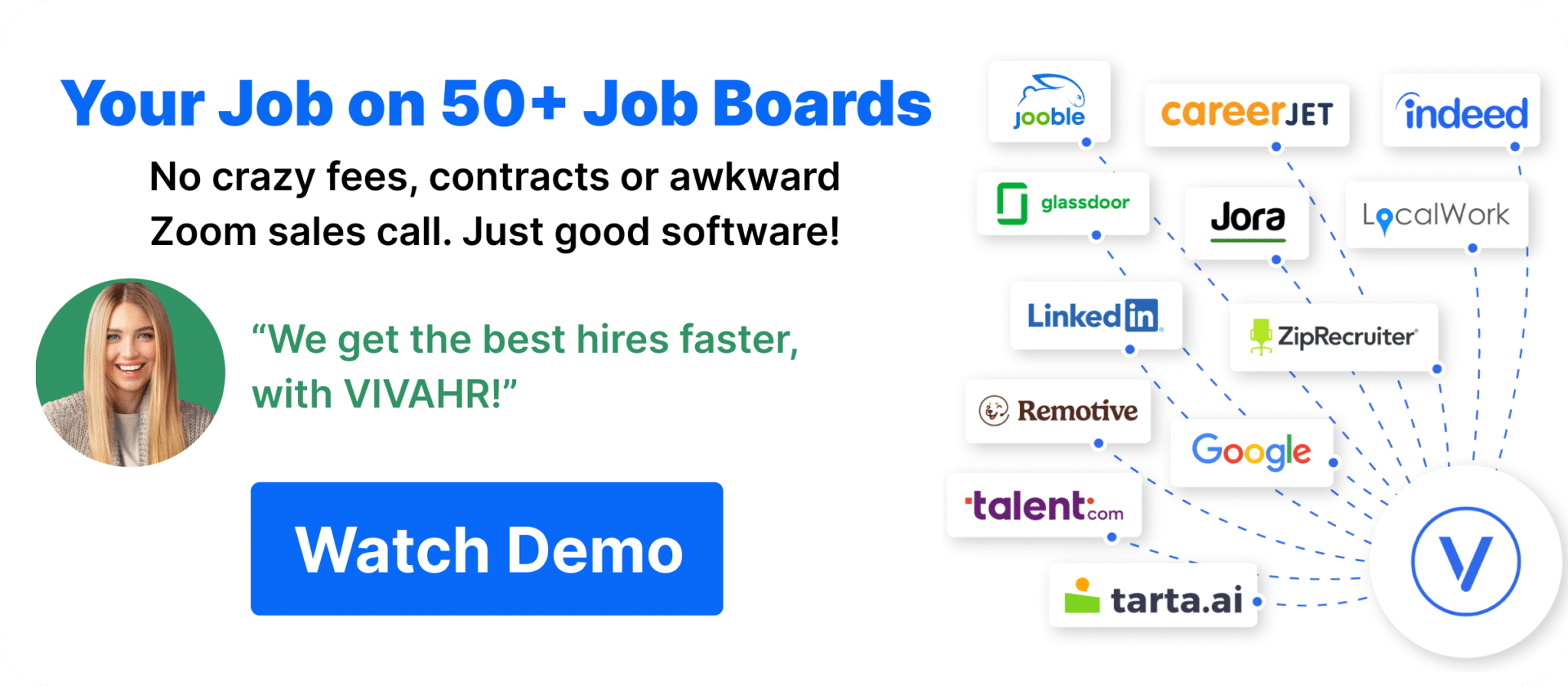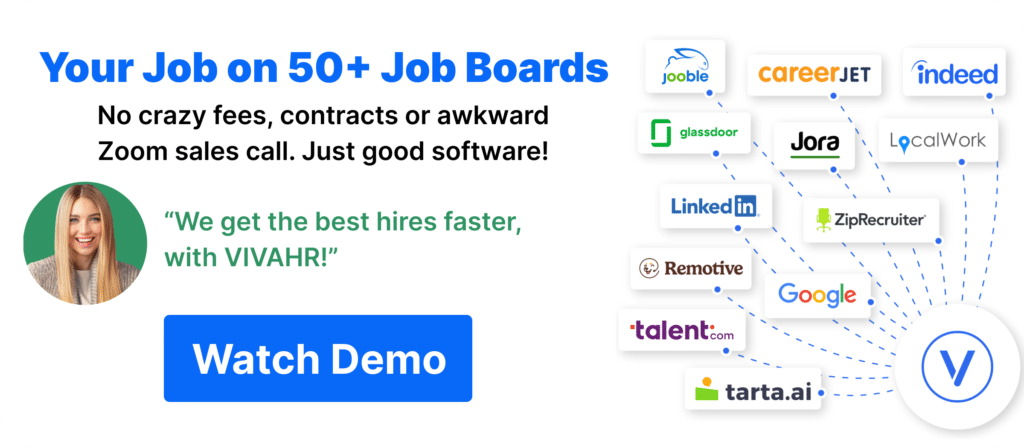 Job Fairs in Fayetteville
Did you know that job fairs may assist both employers and job seekers?
A career fair is a fantastic way to meet future employees in real-time and discover more about them.
Job fairs might also help organizations save time and money during recruitment.
Here are a few more benefits of job expos.
Convenient for building brand awareness
Budget-friendly
A great place to find more about industry trends
Provide networking opportunities
What Job Fairs are there in Fayetteville?
If you're looking for job expos in your area, check out the list of the upcoming job fairs in Fayetteville, NC.
Tips to help a business find and hire employees more efficiently in Fayetteville
Employers have their own strategies for finding and hiring new people. So it's good to stay on top of new approaches and ideas.
Here are some pointers on how to get more applicants!
How to Optimize Your Job Board Posting to Attract Job Candidates in Fayetteville, North Carolina
Consider optimizing your job listings before posting them on internet job boards.
A better candidate conversion rate may be achieved through well-optimized postings.
So, have a look at some of our job listing optimization suggestions!
Share your organization's values. People want to be a part of good corporate cultures that nurture and help employees grow. So, in the opening section of a job advertisement, tell interested parties about your firm and encourage them to apply.
Create structured job postings. Well-structured job ads have a higher probability of showing in search results. Use relevant keywords and bulleted points to improve job descriptions. This will increase their visibility in the search results. If you need ideas, check our FREE 350 Hiring Resource Templates!
Provide application details. Make sure applicants understand how to apply for open positions. You may use your company's website as a starting point for quick navigation. Connect a job ad to the business's Career/Jobs section of its website, for example.
Choose your ATS. Hiring journeys are thrilling, but they may be difficult at times. Here at VIVAHR, we know the challenges you face during the hiring.
That's why we developed an intelligent applicant tracking system that posts your job ads to 50+ job boards and attracts A-Players for your organization!
You don't have to search for job posting sites in Fayetteville to add job ads alone.
Make things easier for yourself and try out simple and affordable hiring software! 🙂
Related Job Posting Sites in North Carolina