Writing a clear and comprehensive job description that will attract qualified candidates is the first step in finding a competent Therapy Scheduler. To help you with the process, we've created a Therapy Scheduler Job Description Template that contains all of the necessary details, such as activities and responsibilities, as well as prerequisites. You should look at our VIVAHR software since it may assist you in attracting a wide range of applicants with your fresh new job description.
What is a Therapy Scheduler?
A Therapy Scheduler, sometimes known as a Coordinator, is in charge of keeping track of appointments and timetables. They make certain that all parties involved are up to date and agree to the conditions. To determine how long an appointment should last, schedulers must evaluate the subject of the session. Scheduling appointments, handling calls, and prioritizing while balancing work and meetings are among their responsibilities.
Related Job Titles for Therapy Scheduler
Coordinator
Shift Manager
Patient Scheduler
The Top Therapy Scheduler Skills
| | |
| --- | --- |
| | |
| | Therapy Schedulers utilize problem-solving abilities to prioritize work when many events occur at the same time. They will have to alter their schedules if there is a scheduling problem. |
| | Therapy Schedulers utilize their communication abilities to communicate with coworkers and patients on a daily basis. The ability to properly explain messages in person and over the phone is one of the most important skills in this field. |
| | As the patient's first point of contact, the Therapy Scheduler manner sets the tone for the whole session. When working at a fast pace in a regularly busy workplace, it is a scheduler's responsibility to remain calm and cheerful under pressure. |
| | Therapy Schedulers get the majority of patient complaints and requests. To properly respond to these hurdles and soothe irate patients, strong customer service skills are necessary. |
| | Organizations are used by schedulers to ensure that medical staff is available during the patient appointment window. Therapy Scheduler must account for peak hours and other fluctuations in demand when scheduling appointments and operations. |
Therapy Scheduler Job Description Template (Free)
We are looking for a Therapy Scheduler to join our thriving company! If you like working with people and you are detail-oriented, read on… Being a part of our team is challenging and exciting. You will have a chance to nurture your interpersonal and customer service skills while expanding your knowledge within the job field.
If problem-solving and organization sound tempting to you, this could be the job for you. Your daily activities would include collaboration with our clients and our team. If you like a motivating work environment where every day is different, we would like to meet you!
Therapy Scheduler Duties & Responsibilities:
Answering phone calls and emails, as well as making face-to-face visits
Appointment scheduling in a database
Inquiring about appointment availability with experts
Billing responsibilities
Taking care of scheduling conflicts
Managing the schedules of internal employees and fulfilling specific requirements
Printing administrative reports and transmitting them to the proper source when upper management wants them
Therapy Scheduler Requirements:
GED or high school diploma
Excellent organizational and communication abilities
Experience in clerical or administrative work is a bonus
Knowledge of medical jargon is advantageous
Knowledge of basic computer programs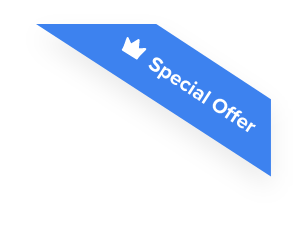 Joshua F.
Redline Electric & Solar

"The best recruiting platform on the market! VIVAHR allowed us to create a dashboard and applicant experience like no other!!"
Get more applicants from the
Best Job Boards
Post for free to 50+ job boards
Unlimited Job Postings
Unlimited Applicants

Sample Interview Questions For Therapy Scheduler
You can utilize these sample interview questions for Therapy Scheduler once you've gathered all of the applications. These might assist you in narrowing down your options and selecting the best applicant for the position.
Personal 
Could you tell me about a moment when you failed?
Could you describe a time when you had to make a difficult decision?
What have you taken away from this job's blunders?
Human Resources
Tell me about a time when you helped to resolve a disagreement between two or more people.
If you were employing a Therapy Scheduler, what qualities would you seek?
What is the best way to characterize your work ethic?
Management
How have you influenced your team in the past?
When interacting with the clients, what is the most crucial element to consider?
Give an example of when you had to put your ethics to the test.
Technical Skills and Knowledge
Tell us about a time when you were able to run a telephone switchboard successfully.
Tell us about a moment when you were able to do administrative support tasks quickly and effectively.
Give an example of a moment when you had to deal with a difficult client complaint.
What are the Educational Requirements For a Therapy Scheduler?
Look for individuals with a high school diploma, GED, or higher qualification when examining resumes for a Therapy Scheduler. Candidates with a business administration or similar area associate or bachelor's degree are preferred. To become comfortable with your company's unique scheduling software, recruits will require some on-the-job training. Candidates should be able to demonstrate their organizational and communication abilities.
How Much To Pay a Therapy Scheduler When Hiring
The hourly wage for a Therapy Scheduler can go from $25 to $39, while the annual salary goes from $47,505 to $75,721. The median hourly wage for a Therapy Scheduler is $31, and the median yearly salary is $59,873.
Frequently asked questions about Therapy Scheduler
What are Therapy Scheduler's business hours? 
Therapy Schedulers work full-time, with some working more than 40 hours each week.
Is a Therapy Scheduler capable of diagnosing a patient? 
Therapy Schedulers can't diagnose patients. On the other hand, primary healthcare practitioners and experts are in charge of identifying any diseases or illnesses. Patients can be connected to these persons through a coordinator, who can also set up appointments for them.
Is a Therapy Scheduler allowed to issue prescriptions? 
Therapy Scheduler can help patients fill prescription orders, but they are not allowed to write them. Therapy Scheduler can support patients with pill-taking and organization strategies to help them remember which medicines to take and when, but their main focus is organizing appointments.
What are the daily duties of a Therapy Scheduler?
A Therapy Scheduler answers incoming calls and schedules appointments. This job also requires some follow-up work, for example, delivering messages to the clinical team.
Similar Job Descriptions as Therapy Scheduler