Sometimes companies struggle when writing their job descriptions. It would be simpler to place our FREE Oral Surgery Scheduler Job Description Template on job advertising sites. It outlines all of the tasks and obligations, as well as the abilities, that an Oral Surgery Scheduler must possess.
You may track candidates using VIVAHR software and integrate it with this Oral Surgery Scheduler Job Description to your preference. Our software can assist you in attracting top talent and streamlining the hiring process.
What is an Oral Surgery Scheduler?
An Oral Surgery Scheduler is in charge of making appointments for workers, clients, or patients. Creating weekly personnel schedules, setting appointment durations, and phoning patients or clients to confirm appointment or meeting times are among their major tasks.
Related Job Titles for Oral Surgery Scheduler
Health Administrator
Medical Receptionist
Patient Scheduler
The Top Oral Surgery Scheduler Skills
| | |
| --- | --- |
| | |
| | Listening abilities are essential for completing tasks efficiently and on schedule. It is your responsibility to pay attention and listen closely to the oral surgeon's instructions, especially when operating under pressure in an emergency. Oral Surgery Schedulers should also pay attention to and listen to the requirements of patients as well as other healthcare experts. |
| | It is critical to be organized as an Oral Surgery Scheduler. You will be in charge of both administrative and medical tasks. Staying organized and efficient will help you keep on top of things. |
| | You must pay great attention to the surgeon's instructions and keep track of critical information, thus paying attention to detail is essential. |
| | Being able to communicate well as well as being down to open lines of communication with patients really brings a sense of security and understanding of patients' concerns. |
| | Schedule appointments, keep track of patients' information, and preserve data are all responsibilities of an Oral Surgery Scheduler. This is why you must be computer literate. |
Oral Surgery Scheduler Job Description Template (Free)
We're looking for a multitasking Oral Surgery Scheduler that is both knowledgeable and meticulous. The Oral Surgery Scheduler will serve as a link between physicians and patients, organizing appointments and timetables. Consider the demands of the person scheduling the appointment to estimate how long it will take and then pick a time that is convenient for both the patient and the medical expert.
You should be polite and competent to handle several calls. You can decide whether a patient's requirements are urgent and whether an immediate slot should be found or whether the patient can come in on the current schedule. One of your daily duties will be handling cancellations, such as when a doctor wants to reschedule an entire day's worth of appointments.
Oral Surgery Scheduler Duties & Responsibilities:
Coordinate patient appointments across institutions, taking into account a patient's symptoms and treatments, to determine how much time a doctor would likely need to see a person.
If the hospital is hesitant to see a patient on time, make a judgment decision and find alternative healthcare institutions in the area that can help.
Before treatment, ensure that patients are informed of the facility's corporate policies and that all necessary documents and contracts are provided to them.
Input information such as when patients were seen, how they were treated, and when they were released into the company's database.
Maintain a pleasant, upbeat tone on the phone and respond to all inquiries.
Learn all administrative reports and how to transmit them to the proper source.
Oral Surgery Scheduler Requirements:
Finished high school or have equivalent qualifications.
Have previous experience with a practice management system or have at least one year of prior patient registration experience or a similar position.
Know how to operate a computer and be proficient with Microsoft Office programs.
Examine papers for accuracy and completeness under pressure, as well as deal with changing priorities and a heavy workload.
Must communicate with patients both in person and over the phone.
Skilled at customer interaction.
Be well-organized, able to multitask, operate under pressure, and deal with changing priorities and a large workload.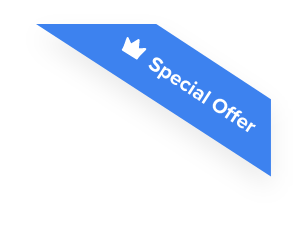 Joshua F.
Redline Electric & Solar

"The best recruiting platform on the market! VIVAHR allowed us to create a dashboard and applicant experience like no other!!"
Get more applicants from the
Best Job Boards
Post for free to 50+ job boards
Unlimited Job Postings
Unlimited Applicants

Sample Interview Questions For Oral Surgery Scheduler
After you gather all applications you have received, try using some of these sample interview questions for Oral Surgery Scheduler as they can help you with your recruitment process.
Personal 
Why do you wish to work as an Oral Surgery Scheduler?
Do you have any specific talents you'd want to gain in this position?
In five years, where do you see yourself?
Human Resources
How do you deal with a nervous patient?
Have you ever disagreed with an orthodontist?
Management
What methods do you use to organize your working hours?
Do you do well under duress?
Are you able to juggle your medical and administrative responsibilities?
Technical Skills and Knowledge
What skills do you possess that you think would be beneficial for a scheduling job?
Are you good at multitasking?
How would you rate your interpersonal skills from 1 to 10?
What are the Educational Requirements For an Oral Surgery Scheduler?
In general, Oral Surgery Schedulers require a high school education, as well as related courses and experience. After completing a postsecondary degree program, you may be able to enhance your profession.
How Much To Pay an Oral Surgery Scheduler When Hiring
An Oral Surgery Scheduler has an hourly wage that often goes from $14 to $21. The average annual salary for an Oral Surgery Scheduler ranges between $28,414 and $43,840. The median hourly wage is $17, while the median yearly pay for an Oral Surgery Scheduler is $36,246.
Frequently asked questions about Oral Surgery Scheduler
Is an Oral Surgery Scheduler allowed to issue prescriptions? 
Oral Surgery Schedulers are not allowed to issue prescriptions. Although they are able to fill prescription orders. Oral Surgery Schedulers are obligated to help you find the best strategy in order to remember which is the right medicine to take and help people to organize.
Is an Oral Surgery Scheduler capable of diagnosing a patient? 
Oral Surgery Schedulers can't diagnose patients. Doctors are here to do that, by that means they will be the ones identifying your condition. The Oral Surgery Scheduler will just be the person who connects you with doctors and sets an appointment.
What is requested from an Oral Surgery Scheduler when it comes to experience or education?
It is necessary to have completed high school or its equivalent. It is preferable to have an associate's degree.
A minimum of one (1) to two (2) years of experience working in a company office, including expertise in arranging appointments and maintaining schedules.
Analytical competence is preferred while arranging physicians' schedules.
It is preferable if you have experience with computer programs on both a PC and a mainframe.
What is the salary range for an Oral Surgery Scheduler?
The salary for Oral Surgery Scheduler goes from an hourly rate minimum of $23.24, a midpoint of $26.07, maximum of $28.89.
Similar Job Descriptions as Oral Surgery Scheduler