Find Job Candidates in West Jordan
Finding your next hire might seem like a never-ending story. But, some things can make this process less tiring. The logical way to attract local candidates is to add your postings to job boards and free job posting sites in West Jordan, Utah.
The question is: how are you going to prepare your listings for these sites? Take a look at the following questions.
Do you want to hire a candidate with specific education?
Would you like someone with experience or would you like to provide training for your new employee?
Do you wish to fill in a part-time or full-time position?
Compiling a list of questions like these could help you determine what kind of an employee you need. This way, you would have an easier time creating a precise job description. The only thing left is to post your well-designed job listing on various job boards in West Jordan or let ATS do it for you.
Are you ready to find your next hire? Let's go! 🙂
How to find job candidates in West Jordan?
Explore job posting sites in West Jordan. If you wish to find local hires, you should add your job listings to many job boards. There are various job platforms to choose from, so you can opt for ones that suit your business needs.
Check for the West Jordan job fairs. Job expos are great helpers when it comes to hiring. You can keep track of these events and plan your hiring around them. There are both virtual and offline job expos out there. So, that adds to a handy moment!
Optimize your postings. One of the usual things employers tend to neglect is job posting optimization. This part of the hiring path is vital. A well-optimized job posting can bring you better conversion rates – a proven fact! So, read on to find more about this essential hiring point.
Job Posting Sites For Employers in West Jordan, Utah
| | |
| --- | --- |
| | |
| | This one is a local site for job seekers and employers of Utah. You can choose from two job posting pricing options. The job posting prices start at $275 and go to $2,500. There is also a Featured Tag option available, and it costs from $95 to $475. |
| | This platform offers workforce public assistance for residents of Utah. You can add your job listings here and attract local job seekers. |
| | This one is a local job-related platform that offers a classified ads section. You can also add your job listings for free. |
| | This global job posting platform is available for both job seekers and employers in Utah. You would need to pick your location and add job listings. Also, some recruiting-related tools on this site can help you find your next hire. |
Where to Post Jobs in West Jordan?
ZipRecruiter – Being both a job board and job posting platform, ZipRecruiter has evolved through the years. Today, this site caters to job seekers and employers around the world. It integrates with numerous other sites and offers a three-day trial period.
Glassdoor – This site could be a good option for employers who need a multi-purpose job-related platform. Glassdoor provides various handy tools, such as insight into users' reviews, job posting, resume searching, etc.
Indeed – This site provides free job posting and sponsored options as well. Indeed is a well-known job board, and it serves both job seekers and employers around the globe.
Employment Statistics
The median household income in West Jordan, Utah, is around $69,404, and the current unemployment rate is 2.9%. The recent job growth is 1.5%, and the future job growth prediction (next ten years) is 42.2%. The minimum hourly wage in West Jordan, UT, is $7.25.
West Jordan Job Posting FAQs
Where can I post my job for free in West Jordan?
It's not always simple to find free job boards in West Jordan. Luckily, there are some options you can explore. Try adding your job listings to sites such as Learn4Good and Indeed. Or, choose a more cost-effective way – opt for an applicant tracking program and add your postings to free job boards.
How can I promote my job in West Jordan for free?
Check out social media sites in West Jordan. This approach presents an easy and free way to promote your job openings. You can explore social networks such as Utah Job Network Facebook and add your listing free of charge.
Use the company's social networks. The other handy way of free promotion is to use your company's social media. Try to post and engage daily with your followers. This way, you'll have better chances of expanding your followers' network and finding the next hire among them.
What is the job outlook in West Jordan?
The recent job growth in West Jordan is 1.5%, which is positive. The future job growth prediction in the next ten years is 42.2%. These numbers could indicate new employment-related opportunities. However, employers need to keep track of these labor market changes and adjust their hiring plans.
What do job candidates expect from employers in West Jordan, Utah?
Job candidates like to experience a transparent hiring process with precise job descriptions. So, make sure to be exact when writing your job postings. Also, it would be nice if you could tell your applicants an estimated hiring time. We know this is not easy to determine, but even some information could be beneficial to your candidates.
Is it hard to find talented job applicants in West Jordan, Utah?
Today's job market is broad. It expands to both online and offline areas. So it's not uncommon to have difficulties when seeking talented employees. The question is: what can you do about it? Expand your talent pooling techniques. By continuously hiring, you are always ahead. So, forget about rejection emails, and start treasuring candidates you like!
How long does it take to fill a job in West Jordan?
Hiring is a complex process that often requires time and multiple steps. Numerous factors can interfere with the hiring length and prolong it. The thing is that you can't affect many of these factors. But, there are some steps you can take to make your hiring shorter.
For example, you can automate your hiring by using an applicant tracking system. This way, you won't have to sort your candidates manually in spreadsheets. Plus, you would probably experience quicker recruitment!
Where do small businesses post jobs in West Jordan?
If you're running a small business, you probably have a bunch of daily tasks to do. The last thing you want to do is search for various job boards. Well, that's why we did the hard work! Check out the following shortlist with some job posting sites and see if you find them suitable for your hiring journey.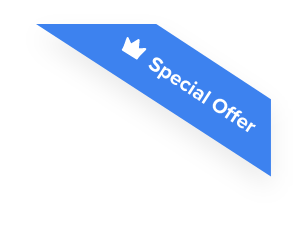 Joshua F.
Redline Electric & Solar

"The best recruiting platform on the market! VIVAHR allowed us to create a dashboard and applicant experience like no other!!"
Get more applicants from the
Best Job Boards
Post for free to 50+ job boards
Unlimited Job Postings
Unlimited Applicants

Job Fairs in West Jordan
Job fair events are a handy opportunity to meet local job seekers. But sometimes employers like to neglect them. No one can blame them, as these events often require organization, time, and investments. But, there are numerous job fair options nowadays, so it should be easier to find something you like. Check some of the benefits these expos might bring to your company:
An occasion to "feel" the job market
A possibility to meet and network with other employers
A chance to sort out candidates in real-time
What Job Fairs are there in West Jordan?
Checking out the upcoming job fairs in West Jordan, UT can come in handy if you plan to start hiring. Remember, there are both virtual and offline job fairs out there. Knowing about job fairs, you could prepare ahead and plan your hiring process for these expos. Even if you don't find your next hire during this time, you could have one new experience.
Tips to help a business find and hire employees more efficiently in West Jordan
If you need help organizing your hiring plan, here is the one! A well-structured recruiting plan can go a long way. That's why we created a list of handy tips you can lean on. Check these out, and write down some more if you wish. Let us know if you liked them!
How to Optimize Your Job Board Posting to Attract Job Candidates in West Jordan, Utah 
Want better conversion rates? The answer lies in job posting optimization. It's not enough to add your job listings to numerous job boards in West Jordan and wait for the perfect employee to show up. It would be good to go above and beyond with your postings. How to achieve this? Read on!
Add your company goals. Every company has a story – share yours with the applicants, let them know more about your company culture. This way, job seekers would feel your inspiration and be more likely to apply.
Add the structure to your postings. Try to create well-designed job descriptions with precise requirements and duties. Organize your postings with bullet points and relevant keywords. You could get better posting visibility this way. If you seek some side inspiration for job posting creation, lean on our FREE 50+ Job Description Templates!
Provide precise application details. At the end of your job posting, let the applicants know how to apply for a position. Link to your Career/Jobs pages on your site.
Choose your ATS. Hiring is usually no one's idea of fun. But, it doesn't have to be that way! Here at VIVAHR, we understand the struggles of your small business. That's why we tailored intelligent software to help you hire efficiently. Our program can add your job postings to 50+ job boards, so you don't have to seek job posting sites in West Jordan alone anymore.
Sounds good? 🙂 Find more about what we can do for you and GET STARTED today!
Related Job Posting Sites in Utah