Find Job Candidates in West Valley City
Are you heading onto a hiring journey? That's amazing! Looking for job boards and free job posting sites in West Valley City, Utah, can be challenging. But don't let that discourage you! There are numerous job platforms to explore and other ways to enhance your hiring process. First-stop – job descriptions!
To have a better chance of attracting A-Players, make sure to write clear job postings. Here are some questions to guide you.
Do you need a team member with specific education?
Would you hire someone with no experience?
Are you looking for part-time or full-time hires?
These questions can be a guideline when creating your job posting. Having a better vision of your potential hire can help you attract suitable candidates. The only thing left is to add your job posting to numerous job posting sites in West Valley City or let ATS do it for you!
Let's find your next hire together! 🙂
How to find job candidates in West Valley City?
Explore local job boards in West Valley City. The obvious way to find local job seekers is to add your postings to local and global job posting sites. These platforms come with various employment tools, so that can come in handy when hiring.
Check for the job fairs in West Valley City. Local job expos are always a good choice if you want to narrow down your hires to locals. There are both virtual and offline job fair events out there. So be sure to see if any of them suits your business needs.
Optimize to hire. To gain better odds of finding your future team member, you should optimize your job postings. How to do this? There are a few things to consider, and we'll talk about them a bit later today. Read on!
Job Posting Sites For Employers in West Valley City, Utah 
| | |
| --- | --- |
| | |
| | This site provides job posting options for employers in Utah. There are two pricing packages available. The prices start at $275 and go up to $2,500. If you wish, you can also opt for the Featured Tag option. The costs for this selection range from $95 to $475. |
| | This site is local public assistance that helps the workforce of Utah. Employers can add their job postings and find suitable local candidates. |
| | This local site provides employers with a classified ads section and an option to post job postings free of charge. |
| | This site is a global job posting platform. You can choose your location and add job postings. This platform offers other handy job-related tools, such as automatic candidate scheduling. |
Where to Post Jobs in West Valley City?
ZipRecruiter – If you look for both a job board and job posting site, here it is. ZipRecruiter offers job-posting to numerous other job platforms. But it also adds listings to its job board. You can try out this site by using a three-day trial.
Glassdoor – This job-related platform caters to both job seekers and employers. Glassdoor is quite popular in the employment world. It offers numerous tools both sides can explore. Job seekers can search for jobs and upload their resumes, while employers can post job openings. There is also an option to check for users' reviews and demographic data.
Indeed – This site is a well-known job posting platform and a job board. Indeed connects job seekers with employers and offers them job-related tools. Applicants can seek jobs, and employers can post their job listings free of charge. For better posting visibility, employers can opt to sponsor their postings.
Employment Statistics
The median household income in West Valley City, Utah, is $52,814, with a current unemployment rate of 3.6%. The recent job growth is 1.5%, and the future job growth prediction (next ten years) is 39.0%. The minimum hourly wage in West Valley City, UT, is $7.25.
West Valley City Job Posting FAQs
Where can I post my job for free in West Valley City?
Finding free job boards in West Valley City is a challenging task. But, luckily, there are always some options to explore. You can check platforms such as Learn4Good and Indeed and add your job listing at no cost. If you opt for Indeed, keep in mind, you can also sponsor your postings for better visibility.
How can I promote my job in West Valley City for free?
Explore social networks in West Valley City. You can easily promote your job openings for free by posting your job listings on various social channels. Sites like the West Valley City Jobs Facebook group could list your active jobs at no cost. Besides this, you can always lean on your company's social media. Try to post daily and engage with your followers. This way, you might attract job seekers and spread the word about your business for free.
What is the job outlook in West Valley City?
The recent job growth in West Valley City, Utah, is positive (1.5%), and the future job growth prediction in the next ten years is 39.0%. This data could mean new employment opportunities could appear. However, employers should actively keep track of the job market and adjust their hiring process to the possible changes.
What do job candidates expect from employers in West Valley City, Utah?
Job candidates always love to experience fair and transparent hiring processes. There are some things you can't change as an employer. But, you can try to keep your candidates updated and engage with them during the hiring time. Try to provide them with precise job descriptions and keep job interviews close to each other, assuming you have multiple interviews.
Is it hard to find talented job applicants in West Valley City, Utah?
Uncovering talented people has always been a demanding task. Today's job market is broad, and competition is present everywhere. So, you need to think in advance and seize the best candidates for your company.
How to achieve that? By building your talent pool daily. Forget about rejection emails, and find a way to keep the candidates you like around. When the actual hiring time comes, you'd be surprised how many talents you have treasured within your talent pool.
How long does it take to fill a job in West Valley City?
Filling in an open position could take some time. Numerous factors can impact the hiring duration, and most of the time, you can't do much about them. Things like the number of applied candidates can prolong the hiring length. So, what can you do to make your hiring process shorter?
Try to automate your hiring process by using an applicant tracking system. This way, you won't have to deal with pilled resumes in your spreadsheets.
Where do small businesses post jobs in West Valley City?
The job posting is often a challenging task. Running a small company is not any easier. So, it's good to have some go-to job boards by your side when the hiring starts. Take a look at the following shortlist. Your next hire might be right around the corner!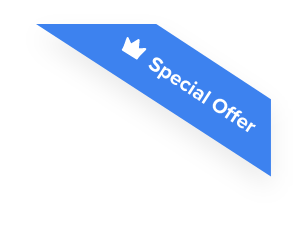 Joshua F.
Redline Electric & Solar

"The best recruiting platform on the market! VIVAHR allowed us to create a dashboard and applicant experience like no other!!"
Get more applicants from the
Best Job Boards
Post for free to 50+ job boards
Unlimited Job Postings
Unlimited Applicants

Job Fairs in West Valley City
Job expos are a vital part of any hiring journey. But, employers sometimes forget about them. Visiting job fairs requires time, organization, sometimes money. So, it's only logical we love to skip them from time to time. But, it would be good to have their benefits in the back of our minds. So, let's take a look at some of them.
A chance to meet with candidates in real-time
An opportunity to network with fellow employers
A possibility of having a shorter hiring duration
What Job Fairs are there in West Valley City?
If you're planning your next hiring cycle, be sure to check for the upcoming job fairs in West Valley City, Utah. There should be both virtual and offline job fairs available, so you can choose ones that suit your company's needs. Keep track of these expos, and start planning your budget and everything you might need for the attendance.
Tips to help a business find and hire employees more efficiently in West Valley City
Every aspiring company seeks various recruiting strategies that can provide efficient hiring. So, we created a list of reminders and tips that can assist you during your hiring process. Be sure to check these out, and add some more if you need. Having the right hiring approach could bring numerous benefits to your business.
How to Optimize Your Job Board Posting to Attract Job Candidates in West Valley City, Utah 
If you're looking for better conversion rates, then you'll like what you'll hear. Did you know that a well-written job description can attract numerous candidates and increase your conversions? That's right! By implementing just a few techniques, you can be well on your way to attracting new job seekers. Check out the following tips and let us know if you liked them! 🙂
Bring in the company goals. The introduction part of your job description should talk about your company culture. Let the potential candidates know your story and how they can contribute to the company's prosperity. Tell your applicants what you can offer to them and inspire them to join your team!
Structure your job postings. Try to create eye-catching descriptions by using bullet points and keywords. This way, you'll have a better chance of showing up in the search results. If you need some side inspiration, lean on our FREE 50 Job Description Templates.
Provide application details. At the end of your job posting, let the applicants know where and how to apply. If you own a website, link to your Career/Jobs section for quicker navigation.
Opt for ATS. Having a reliable applicant tracking system is a game-changer when it comes to hiring. That's why we created VIVAHR, intelligent software that can attract A-Players for you and add your job postings on 50+ job boards. You won't have to rummage through job posting sites in West Valley City alone! Sounds good?
Learn more about our platform, experience a new level of hiring, and GET STARTED today!
Related Job Posting Sites in Utah