Find Job Candidates in Provo
Searching for job posting sites in Provo, Utah, can be challenging. Besides finding a person that fits into your company culture, you should pay attention to other things. More precisely, you need to create an engaging job posting and add it to numerous job boards. To do this easily, you should consider the following questions when compiling a job description.
What knowledge and skills does an applicant need to have?
Are you looking to hire someone with experience or a newbie?
Do you offer a full-time or part-time position?
See? These questions can help you to make the first step towards successful hiring. So, let's proceed to our next chapter.
How to find job candidates in Provo?
Use various global and local job boards. These platforms are essential when it comes to attracting job applicants. Numerous job posting sites can assist you during your hiring process.
Attract candidates by visiting job fairs. These events can come in handy for meeting new and talented people. So, always check if there are some upcoming job fairs in Provo.
Keep your job postings optimized. The key to finding the proper candidates is job posting optimization. You should manage all things that can affect your chances to attract applicants. Taking care of your postings is one of them.
Job Posting Sites For Employers in Provo, Utah 
| | |
| --- | --- |
| | |
| | Brigham Young University offers job and internship posting options. Employers can find young talented people who are looking for a job in Provo, Utah. |
| | LG is supporting community organizations by offering volunteers and employees. This team helps the community and gives an option to send a request for an employee. So, it's not a classical job posting site. |
| | If you need a recruiting agency to help you out with the hiring process, this site may be helpful. This site offers staffing services and can find job applicants for you. They recruit candidates for positions such as Project Manager, Top-Level Executives, Customer Service Manager, etc. |
| | The Provo College offers medical practitioners and staff for various communities it serves. If your company needs a graduate to join the team, you can contact this website for collaboration. |
| | This is the staffing agency based in Utah. It connects the proper applicants with employers. You can collaborate with this agency and get help attracting the candidates. They will locate candidates that match your company's values and own the right experience. |
| | This is a global job posting site that offers job posting in Utah. There are options for text-to-apply, and candidates can be automatically scheduled. This site gives options for both parties. |
Where to post jobs in Provo?
SimplyHired – This is a job posting site that has a mobile app and online advertising options. SimplyHired is a global site that operates in 24 countries and has 12 integrated languages. It also offers job posting options for Provo, Utah.
ZipRecruiter – This is a global job posting site with a job board. ZipRecruiter offers job posting on numerous job boards and can connect job seekers with employers.
Glassdoor – Being an online place for company reviews, Glassdoor is quite popular. It is a place where both job seekers and employers can share experiences. This site also serves as a job board and offers numerous branding tools for companies.
Employment Statistics
Provo, Utah, has quite positive employment statistics. With the unemployment rate set at 2.1%, this place seems to be open-for-business.
Provo Job Posting FAQs
Where can I post my job for free in Provo?
Finding free job posting sites is never easy. But, luckily, it's possible. Even though there are not many free job posting sites in Provo, we found two for you. Take a look at Learn4Good and Indeed. These platforms offer free job posting. But keep in mind that Indeed also offers paid job postings.
How can I promote my job in Provo for free?
Use social media potential. We all know how much social media channels are essential for branding. It's not any different when it comes to applicant attraction. You can use various social media platforms to promote your postings for free. For example, an Instagram company profile can be beneficial for candidate engagement. By posting regularly, you have a higher chance of being discovered by candidates. The other way to promote your job postings for free is to use the local Facebook Provo Job Group.
What is the job outlook in Provo?
Provo has some good numbers when it comes to employment statistics. With an unemployment rate of 2.1% and job growth prediction in the next ten years of 48.5%, Provo should be full of new job opportunities.
What do job candidates expect from employers in Provo, Utah?
Most candidates love a transparent hiring process and well-written job descriptions. By providing your applicant with detailed position information, you avoid any misconceptions. It's also good to update the candidates during the hiring to keep them interested and valued. Try choosing the precise hiring steps and developing a quality relationship with your job seekers. This way, you create a strong foundation for further collaboration.
Is it hard to find talented job applicants in Provo, Utah?
As the job market is getting broader, it could be hard to find a talented person to join your team in Provo. This means you need to act fast during recruitment. Many job seekers are applying for various jobs at the moment. Once they apply to your job, your goal is to keep them engaged and updated. Try to shorten the hiring process, and if you bump into an applicant you like, don't let them go.
How long does it take to fill a job in Provo?
Filling out an open position in Provo could take a while. This is usually typical for any other area or city. The hiring process often takes from weeks to even months. If you're planning on implementing a multi-step hiring process, this could take a while. Of course, the hiring length depends on the company size, number of applied candidates, etc. So be patient, and work hard. It will be worth it.
Where do small businesses post jobs in Provo?
Running a small business in Provo can be challenging. But that doesn't mean it's impossible to find the proper applicants to join your thriving company. It's no wonder company owners often seek places to post their jobs. You've probably come across many job posting sites so far. But, hey, there is no such thing as too many job posting sites! So take a look at the following short-list of job posting platforms and attract new candidates for your small company in Provo.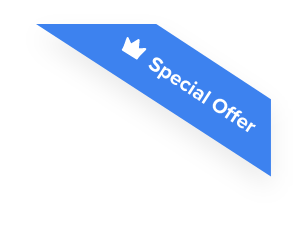 Joshua F.
Redline Electric & Solar

"The best recruiting platform on the market! VIVAHR allowed us to create a dashboard and applicant experience like no other!!"
Get more applicants from the
Best Job Boards
Post for free to 50+ job boards
Unlimited Job Postings
Unlimited Applicants

Job Fairs in Provo
Job fairs are handy events for finding talented job seekers. They could even become your favorite recruiting strategy. And with the online world just one click away, you can even attend virtual job fairs. Take a look at some benefits these events can provide you:
Real-time meeting experience
Shorter hiring process
A chance to filter out candidates right away
What Job Fairs are there in Provo?
If you want to hire in Provo, you need some local job fairs in Provo. Right? Be sure to check out some upcoming events and attend a few. Maybe your future employee is waiting for you.
Tips to help a business find and hire employees more efficiently in Provo
If you want to hire more efficiently in Provo, you should consider some of the following tips. They can help you create a clear vision of the hiring steps.
How to Optimize Your Job Board Posting to attract job candidates in Provo, Utah 
To make the most of your hiring journey, you should optimize everything regarding the hiring process. This includes optimizing your job postings, as well as taking care of a few other essential things. Here are some crucial tips.
Make an effort to write a quality job description. This is the first step toward finding the right fit for your team. Be sure to take your time and do it right.
Be social media-friendly. Don't opt out of using social media channels during the hiring process. Platforms such as Facebook and Instagram can assist you in finding the proper applicant. You can engage with your followers, promote your postings for free, and attract job seekers.
Do a bit of website optimization. Did you know you can add the Jobs section to your website? This could be a game-changer when it comes to hiring. Many people like having an option to apply for a job directly through the company site.
Have the quality Applicant Tracking System by your side. If you want to hire more efficiently, you should choose the ATS. We created VIVAHR software because we know the struggles small businesses go through when hiring. Our system can promote your job postings on 50+ job boards and prevent losing your favorite candidates in the pipeline.
Related Job Posting Sites in Utah
More Regional Job Boards Around Utah