When it comes to finding the most suitable employee for your business or organization, the first thing you need to do is learn everything about the job position's most essential skills, requirements, and responsibilities. There are tools and aids in order for you to achieve that. It is true that searching for a perfect employee can be a long and difficult process. However, our job is to make that process the easiest possible for you. We are happy to present to you our FREE ER Doctor Job Description Template which contains all the necessary information about this job title.
Another useful tool is our VIVAHR Software to complete your hiring journey. Read on and make the right choice for your new ER Doctor! It's an important and responsible position after all!
What is an ER Doctor?
ER Doctor is a medical professional whose main responsibilities include receiving and assessing patients in critical condition in the emergency room and making sure that their condition is stabilized. ER Doctors promptly treat injuries, infections, or any other dangerous conditions that a patient may have, require medical tests for patients to establish their overall condition, make treatment plans and send patients to appropriate specialists if needed.
They also monitor patients' recovery and make sure that they receive and follow their recovery and treatment plans and maintain their paperwork and medical records. ER Doctors collaborate and consult with the rest of the medical staff from the medical facility.
Related Job Titles for ER Doctor
ER Nurse
Family Doctor
Emergency Medical Technician
The Top ER Doctor Skills
| | |
| --- | --- |
| | |
| | ER Doctors deal with numerous patients and their conditions on a daily basis and act quickly in critical situations. They may often feel overwhelmed and exhausted, but their job is to control their mindset and stay calm and focused in every situation in order to properly treat patients. |
| | The name emergency room speaks for itself. ER Doctors usually don't have a regular timetable and schedule, because they can never know when an emergency may occur. In many unplanned and life-threatening situations, they ought to prioritize the cases, stay present and keep track of every patient. |
| | Good communication is a key to every successful employee, but in this case, it is maybe even more important. ER Doctors communicate with patients to find out what happened that caused the particular injury. They should appropriately and accurately inform them and their families about the severity of the situation and how the treatment process will be unwinding. |
| | The job of an ER Doctor is everything but easy. In their workplace full of diseases and injuries, it is understandable for ER Doctors to face occasional failures and setbacks. But, in the end, a positive attitude and optimism can go a long way and make them rise and shine as if nothing happened. |
| | A strong work ethic helps ER Doctors determine their core values and stick to them no matter the circumstances. No two days are the same and being in a position to save someone's life is a quality that only the best ones can develop. So, every good ER Doctor should remain professional, punctual, and dedicated. |
ER Doctor Job Description Template (Free)
Every job position in our world bears its own responsibilities and has its role in society. When it comes to medicine and health care, it holds a pretty essential role. There can never be enough doctors and medical staff, which is why we are in search of a new ER Doctor to join our team in the hospital. There are several duties that you would be responsible for. You will be attending to and taking care of patients with injuries, infections, or other problems, requesting further testing to determine overall health condition, transferring patients to specialists depending on the current problem, and monitoring their recovery.
Furthermore, you would be maintaining patients' paperwork and medical records and prescribing necessary medications and treatments. To correctly and accurately inform patients, as well as their families, you should have great communication skills and the ability to stay calm in critical and stressed situations. Along with that, every good ER Doctor is supposed to organize time well and stick to their core values and approach every patient with equal undivided attention. If you are experienced, motivated, organized, dedicated, and emphatic and your call is to work with people and help save lives, then you are the ideal candidate for us.
We are looking forward to meeting you!
ER Doctor Duties & Responsibilities:
Assessing patients entering the emergency room
Immediately treating injuries and other issues
Requesting additional medical tests to determine the full health condition
Transferring patients to appropriate specialists
Making treatment and recovery plans
Prescribing medications
Overseeing the process of recovery
Conduct visits to patients
Managing patients' paperwork and medical records
Collaborating with the rest of the medical staff and other health departments
ER Doctor Requirements:
Bachelor's degree in medicine from a certified institution
A license for practicing medicine
Prior experience working in ER or other health institution
Excellent communication skills
Ability to think and solve problems quickly
Understanding and empathy
Comprehensive knowledge of medical treatments and procedures
Analytical skills and teamwork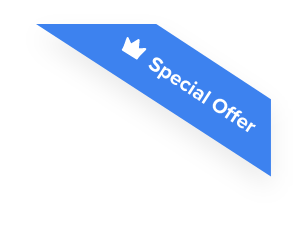 Joshua F.
Redline Electric & Solar

"The best recruiting platform on the market! VIVAHR allowed us to create a dashboard and applicant experience like no other!!"
Get more applicants from the
Best Job Boards
Post for free to 50+ job boards
Unlimited Job Postings
Unlimited Applicants

Sample Interview Questions For ER Doctor
Once you collect all the received applications, you can use these sample interview questions for ER Doctor. They can help you narrow down your choices and pick the most suitable candidate for the job.
Personal 
Could you tell us something more about yourself?
When did you decide you wanted to become a doctor?
Do you have any hobbies outside of work?
Human Resources
Why did you choose our hospital?
What was the reason for leaving your previous job?
How many years of experience do you have and where?
Management
How do you manage to stay focused and calm in critical and tough situations?
What was your most stressful situation so far and how did you solve it?
How do you organize and prioritize your duties?
Technical Skills and Knowledge
How would you demonstrate your communication skills while informing the patient's family?
What would you do if you can't access a patient's medical history immediately?
What elements do you evaluate before creating a recovery plan for a patient?
What are the Educational Requirements For an ER Doctor?
ER Doctor is required to have a Bachelor's degree in medicine and further specialist studies. Additionally, a future ER Doctor should attend Medical School for developing the necessary experience and outlook on medicine and pass the Medical College Admissions Test (MCAT) for further advanced biological, physical, and scientific knowledge.
How Much To Pay an ER Doctor When Hiring
The salary of an ER Doctor depends on the experience and type of medical facility they work in. Average annual wages go from $189,500 to $400,000 and the median annual pay is $346,222. Hourly wages are between $98 up to $192. The median hourly pay is $166.
Frequently asked questions about ER Doctor
Where do ER Doctors work?
ER Doctors work in emergency rooms, intensive care, and other types of healthcare facilities.
What is the difference between ER Doctor and ER Nurse?
ER Doctor is the most important person when it comes to promptly taking care of a patient, while ER Nurse is there to help the doctor and provide further care while the patient is in recovery.
What are the average working hours for ER Doctors?
ER Doctors usually work in 3-4 shifts during the week, which calculates to approximately 40 hours a week.
Similar Job Descriptions as ER Doctor