Find Job Candidates in Salt Lake City
Discovering job candidates in Salt Lake City, Utah, can be challenging. It's not easy to find a person that would fit right into your well-organized company culture. But luck is on your side today! We are here to assist you during the whole hiring journey. Take a look at some essential questions that can help when it comes to job description writing.
Do you need a candidate with a specific educational background?
Does your applicant need to be experienced, or do you want someone with little to no experience?
What kind of position do you offer? Full-time or part-time?
Having a clear list of requirements can ease your job description creation. Did you know an engaging job description can affect your conversion and increase it up to 500%? Sounds good, right? Be sure to check out this simple 10-minute YouTube job description tutorial and start with your job posting writing even today!
When you finish with the previous step, proceed to the next one – discovering job posting sites in Salt Lake City.
How to find job candidates in Salt Lake City?
Stick to the global and local job boards. There are some handy job posting sites in Salt Lake City that can assist you in finding the proper applicants for your company. Be sure to check both global and local job posting options.
Make sure you're present at job fairs. Did you know you can attend job fairs in Salt Lake City both virtually and offline? This is an opportunity you shouldn't pass.
Optimize your postings often. To have better chances of bumping into the right candidate, take care of your postings. In the following text, you will find some beneficial advice on how to achieve this.
Job Posting Sites For Employers in Salt Lake City, Utah
| | |
| --- | --- |
| | |
| | Utah became the first state in the nation to consolidate employment and public assistance programs by creating the Utah Department of Workforce Services. |
| | SimplyHired offers free job posting options and candidate reviews. |
| | FREE to all Jobseekers. Search for and apply to jobs in the U.S, Canada. |
| | Classified ads and free job posting. |
| | All the Human Resources in one website. |
Where to post jobs in Salt Lake City?
Glassdoor – Within this online community, both job seekers and employers can find many benefits. Glassdoor is a well-known website that allows reviews for both parties, and it offers job browsing and job posting. Employers can advertise their postings, while applicants can read reviews and search for jobs.
Indeed – This is a popular site among job seekers and employers. Indeed offers candidates to submit resumes and apply instantly, while employers can add their job postings directly to this site. A good thing is that this platform gives both paid and free job posting options.
Monster – This is an employment service website with a long tradition. Monster has been around since 1999, and it provides job assistance for both parties. Job seekers can browse open positions free of charge, while employers must pay to advertise their postings.
Employment Statistics
Salt Lake City has a median income of $45,833 and an unemployment rate set at 3%. The recent job growth for Salt Lake City is 1.5%, the future job growth in the next ten years is 39.9%, and hourly wages are $7.25.
Salt Lake City Job Posting FAQs
Where can I post my job for free in Salt Lake City?
Finding free job posting sites in Salt Lake City is not easy and often comes with a catch. But that's how stuff works in any other city. Luckily, we found a few handy options. Check out Learn4Good. It should be offering an entirely free job posting option. There is also SimplyHired, with free job posting and paying only for the candidates you want to choose. If you're looking for paid and free job posting options, don't skip Indeed.
How can I promote my job in Salt Lake City for free?
Check local media outlets in Salt Lake City. These places can be of great help when it comes to free job posting promotions. Pay attention to sites such as abc4. There could be free ways to promote your postings.
Try with social media. There are numerous ways to promote your company and job postings via social networks. For example, you could check out the local Facebook Salt Lake City Jobs group and post your job offers for free. Also, don't forget to promote your postings on your Instagram and Twitter.
What is the job outlook in Salt Lake City?
Salt Lake City's economic statistics may indicate new job opportunities in the future. With recent job growth of 1.5%, there could be some positive job-related change on the horizon. The job growth prediction in the next ten years is around 39.9%, which sounds promising.
What do job candidates expect from employers in Salt Lake City, Utah?
Job applicants in Salt Lake City expect a fair hiring process and recognition. Just as you would show employee appreciation, you should do the same for your candidates. This is a decent way to start fruitful collaboration and make a solid team. If you can, keep the hiring process short, and update applicants during the process.
Is it hard to find talented job applicants in Salt Lake City, Utah?
Every hiring manager knows it's challenging to find talented job seekers. But with the use of some soft skills for managers and persistence, the chances are you'll find the perfect match for your company. Just don't lose a grasp of reality, and make sure to adjust your expectations to the current job market. Also, keep in mind that experience doesn't equal talent. So, always consider a candidate who seems promising but lacks experience.
How long does it take to fill a job in Salt Lake City?
Filling out an open position in Salt Lake City can take time. But, this applies to almost any city. The hiring process usually depends on many things, such as the number of applied candidates, company size, and the nature of the hiring. Some companies like to implement multi-step hiring tasks, so this could prolong the whole thing. Whatever is your hiring technique, gear up with patience. Remarkable candidates often don't show up overnight!
Where do small businesses post jobs in Salt Lake City?
Small businesses in Salt Lake City often need as many jobs posting sites as available. Running a small business is as hard as running a big company, so it's logical to reach for some assistance. That's why we created a shortlist of some job posting sites any small company could benefit from.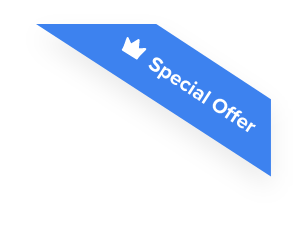 Joshua F.
Redline Electric & Solar

"The best recruiting platform on the market! VIVAHR allowed us to create a dashboard and applicant experience like no other!!"
Get more applicants from the
Best Job Boards
Post for free to 50+ job boards
Unlimited Job Postings
Unlimited Applicants

Job Fairs in Salt Lake City
Job fairs in Salt Lake City have so much to offer. That's why it is so important to attend some of them. With both online and offline options, you could choose what you prefer. Here are some benefits you can get from job fair events:
Getting to know job seekers right away
Shortening the whole hiring process
Meeting with other employers from the similar industry field
What Job Fairs are there in Salt Lake City?
There are always some upcoming job fairs in Salt Lake City to attend. So, these could be great places to meet your next employee and a chance to have a different hiring experience.
Tips to help a business find and hire employees more efficiently in Salt Lake City
Do you want some tips to hire more efficiently in Salt Lake City? That's great! Having the right approach towards hiring can make a big difference when it comes to attracting candidates. So, take a look at some easy ideas you could implement into your hiring strategy.
How to Optimize Your Job Board Posting to attract job candidates in Salt Lake City, Utah
Are you ready to start attracting job seekers in Salt Lake City? Then you'll need just a few more steps to consider. Read on and take some handy advice to go.
Precise job descriptions are mandatory. This should be your first step in the hiring process. So, gear yourself with dedication, and use our free job description templates as assistance.
Use job posting sites in Salt Lake City and use social media. As you could see, there are numerous job posting sites available, so never skip them. Also, keep your company social media-friendly and post regularly. Don't stick to just one social network. Try numerous and combine them with other job promoting techniques.
Optimize your website. Make a convenient job applying for your applicants by providing the Jobs tab within your site. This can make a difference as some people would like to apply for a job directly through the company site.
Choose the professional ATS. Any hiring journey is not complete without Applicant Tracking System. That's why we created VIVAHR, intelligent software that can assist you all the way. Our program can take care of your job postings by adding them to 50+ job posting sites. It can attract A players and make sure you don't lose them in the pipeline. So, be sure to give it a try!
Related Job Posting Sites in Utah