Are you looking for a job description for an Accounting Coordinator? To help you with the process, we've created a FREE Accounting Coordinator Job Description Template that includes all of the necessary details. Check and use VIVAHR software for submitting the template to numerous job sites and receiving results in no time.
What is an Accounting Coordinator?
Accounting coordinators guarantee that the accounting department runs efficiently and coordinate interactions between the various components of the department as well as external partners. They keep track of records, produce financial reports and documentation, and make sure that all work is done on schedule and in compliance with corporate, state, and federal financial requirements.
Related Job Titles for Accounting Coordinator
Controller
Accountant
Financial Controller
The Top Accounting Coordinator Skills
| | |
| --- | --- |
| | |
| | Since the dawn of time, accounting has been a critical business tool. Without a strict control and procedure applied to the numbers, no project can get off the ground. Because the accounting standards that go along with it develop as the corporate sector does, innovation is required. Recruiters are frequently on the lookout for people with innovative ideas who are set to shape the future of the accounting profession. |
| | Communication is, once again, one of the fundamental necessities in every company. Accountants must communicate complicated information in the simplest manner feasible. So, an ability to communicate and collaborate with others is essential. When you apply for your first accounting job, you'll be assessed on these abilities. |
| | Recruiters will be looking for enthusiasm in this role, just as they would in any other. It's critical to be able to offer good energy to a team and genuinely believe in what you're working for. Enthusiasm is contagious, and it shows that you're eager to master your craft. |
| | The initiative is a must-have when it comes to understanding and excitement. It demonstrates your ability to work alone, as well as your ability to think independently, which will lead to you being given greater responsibilities. It's especially crucial if you want to work as a freelance accountant later in your career. |
| | Many accounting coordinators work on many tasks at the same time. Accountants must be able to multitask and efficiently manage their time to fulfill deadlines and deliver good outcomes to their clients. Time management is crucial for successful accounting professions. |
Accounting Coordinator Job Description Template (Free)
We're searching for a multitasking accounting coordinator who is highly competent and detail-oriented. The accounting coordinator will serve as a point of contact for the accounting department's many departments, including accounts payable and receivable, as well as external partners such as vendors, clients, and lenders. They may help with bookkeeping, financial reporting, taxes, and audits, as well as resolving inconsistencies. Analytical, collaborative, and trustworthy are qualities you should possess.
You should have a good grasp of accounting concepts and financial reporting to thrive as an accounting coordinator. You should have good verbal and written communication skills and be ethical, meticulous, and attentive.
Accounting Coordinator Duties & Responsibilities:
Compiling, analyzing, and reporting financial data alongside other employees of the accounting department.
Making entries in a diary or ledger.
Creating financial reports and budgets on a weekly, monthly, and annual basis.
Assisting with tax preparation, audits, and the detection and resolution of problems.
Serving as a bridge between accounting and external stakeholders, such as clients, suppliers, and lenders, by acting as a point of contact between internal departments and accounting.
Ensuring that all financial records are full and correct by using accounting software and inserting data into corporate files or databases.
Assisting in the payment of corporate bills and the collection of debts.
Implementing and enforcing financial and inventory controls.
Maintaining knowledge of the company's financial rules and policies, as well as those of the local, state, and federal governments.
Accounting Coordinator Requirements:
A bachelor's degree in accounting, business administration, or a similar discipline is required.
You may need experience in bookkeeping, management, or a related profession.
Certification as a Certified Public Accountant (CPA) may be given priority.
Excellent interpersonal, time management, problem-solving, and numeracy abilities, both verbally and in writing.
Accounting concepts, financial reporting, and laws are all well-understood.
Strong typing abilities and computer proficiency, particularly with bookkeeping software.
Accountability, precision, and efficiency are all important, especially while multitasking.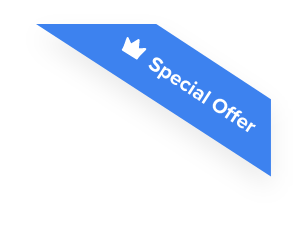 Joshua F.
Redline Electric & Solar

"The best recruiting platform on the market! VIVAHR allowed us to create a dashboard and applicant experience like no other!!"
Get more applicants from the
Best Job Boards
Post for free to 50+ job boards
Unlimited Job Postings
Unlimited Applicants

Sample Interview Questions For Accounting Coordinator
You can utilize these example interview questions for Accounting Coordinator once you've gathered all of the applications. These might assist you in narrowing down your options and selecting the best applicant for the position.
Personal 
Why are you leaving your last job?
What are your strengths?
Tell me about the methods you use to keep your accounting team motivated.
Human Resources
How would you describe your teamwork skills in regards to a role as an Accounting Coordinator?
Our field is always evolving. As a result, what have you done in the previous 12 months in terms of personal development for an Accounting Coordinator?
Can you tell me about a time when you made a mistake that cost you a client? What's your approach to dealing with problems like that?
Management
How would you explain complex accounting processes to staff who aren't accountants?
Tell me about a conflict you had with a boss or a coworker?
Technical Skills and Knowledge
What procedures do you employ for calculating bad debt?
How can you ensure that your accounting staff is accurate?
What are your thoughts on enterprise resource planning (ERP) software?
What information and metrics do you use to create a yearly budget?
What are the Educational Requirements For an Accounting Coordinator?
A bachelor's degree in accounting or finance, as well as a CPA (Certified Public Accountant) license, are required for becoming an accounting coordinator. To become a CPA, you must finish at least 150 credit hours of coursework and pass your state's Uniform CPA test.
How Much To Pay an Accounting Coordinator When Hiring
An Accounting Coordinator can earn between $18 to $27 hourly. The annual wage can go from $36,512 to $55,640. But, these salaries can vary depending on various factors, such as working experience and job location.
Frequently asked questions about Accounting Coordinator
What attributes are required to work as an accounting coordinator? 
Great attention to detail is one of the most critical qualities that an Accounting coordinator should possess. They should be able to concentrate on minute details in a spreadsheet while still seeing the big picture of a company's financial situation. They should have leadership characteristics to encourage and win respect because they are generally in charge of a team.
Where do most accounting coordinators work? 
An accounting coordinator is a person who works in an office with a team of accountants. Account managers can work for a variety of companies, including retail, healthcare, banking, education, and charitable organizations.
What are some ways for accounting coordinators to earn more money? 
Accounting coordinators who continue to learn more about the industry through additional education may be able to demand better pay. Their prospects for advancement include becoming a senior accountant or perhaps the company's chief financial officer. Accounting coordinators acquire financial and people management skills that may be applied to a variety of jobs.
Do accounting coordinators work the same hours as officers? 
Yes, most accounting coordinators work standard office hours of 40 hours per week on average. Working early or late hours to better accommodate clients' needs is typical, especially if they are situated abroad. Accounting coordinators may be expected to work evenings at networking or business development events on occasion.
Similar Job Descriptions as Accounting Coordinator