The Best Interviews Questions to Ask a Residential Cleaner
A residential cleaner performs housekeeping duties in a home. Residential cleaners may be self-employed or work for an agency, company, or individual homeowner that contracts their services out to them. A residential cleaner typically has a thorough knowledge of the products used in cleaning and how to apply them correctly, not to damage surfaces being cleaned. This is because products used for commercial cleaning are generally more powerful and can cause damage to surfaces if not applied correctly. Residential cleaners typically have a thorough knowledge of the various methods of sanitizing, deodorizing, removing stains and spots from fabrics or carpeting, and removing dust and dirt that accumulates on furniture. A residential cleaner must also work without supervision and be comfortable with the responsibilities that come with maintaining a safe environment for customers. Residential cleaners must constantly strive to improve their skills to remain competitive within this industry and establish themselves as experts among other residential cleaners.
Employers must be prepared when looking for candidates for open positions. It's important to prepare before the interview and be familiar with what you expect from candidates. What kind of skills do you want them to have? Do they need a specific license or certification? Think about which questions will help determine if your candidate is right for the job.
Interview Questions For Residential Cleaner
Here is a set of interview questions to get you started when interviewing a Residential Cleaner; these questions can help narrow options until you find the ideal candidate:
How long have you worked in the residential cleaning industry?
How do you organize your cleaning tasks?
How do you ensure the safety of client's items while you are cleaning?
What mistakes have you learned in cleaning, and what do you do to make it happen again?
How do you handle a difficult client?
Please tell me about a time where a client or coworker criticized your work?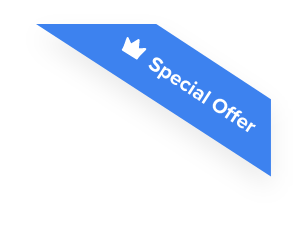 Joshua F.
Redline Electric & Solar

"The best recruiting platform on the market! VIVAHR allowed us to create a dashboard and applicant experience like no other!!"
Get more applicants from the
Best Job Boards
Post for free to 50+ job boards
Unlimited Job Postings
Unlimited Applicants

Residential Cleaner Candidate Scorecard
Does the candidate have the appropriate educational qualifications or training for this position?

Has the candidate acquired the necessary skills or qualifications through past work experiences?

Qualifications/Experience

Does the candidate have the technical skills necessary for this position?

Problem Solving Abilities

Has the candidate demonstrated critical problem-solving skills?

Did the candidate demonstrate team building and communication skills?

Would hiring this candidate steer your organization in the right direction?

Is this a step forward or backward in this candidate's career?
Take a look at what key requirements, duties, responsibilities, and skills should be part of your Residential Cleaner job description.