Find Job Candidates in Orlando
Looking to hire in Orlando, Florida? That's exciting! This means you should gear up with all the hiring-related necessities. For example, it would be good to find some free job posting sites in Orlando and add your job listings to job boards.
If you don't want to deal with searching for these platforms, use ATS for some assistance.
However, it doesn't matter which option you choose. You need to prepare your job listings for posting. So, here are three handy questions that may help you compile a precise job ad.
Are you looking for an experienced candidate?
Does your future employee need to have a specific background education?
Do you need someone for a full-time or a part-time position?
Having these questions (and adding more if you want) can help you narrow down your list of desirable candidate traits. This way, you could create a well-designed job description and jump to job board seeking.
How to find job candidates in Orlando?
Seek job posting sites in Orlando. It's not easy to find job posting sites and attract job seekers. But, it's also not impossible. We're going to assist you throughout the way!
Job fairs in Orlando? Definitely! If you've been in a hiring game for a long time, you know expos are excellent sources of local talents. A great thing is that you can attend them virtually and by taking a stroll (or a ride, or a flight) 🙂 . So, make sure to include these events in your recruitment strategy.
Do your job posting optimization. Yes, it's mandatory! Having your job postings well-optimized, you get better chances of attracting some real A-Players. We are going to provide you with some essential tips that should make job seekers run toward you.
Job Posting Sites For Employers in Orlando, Florida
| | |
| --- | --- |
| | |
| | For all the employers from Central Florida, this site has it all. If you're looking to hire local talents, add your job listings here and attract local job seekers. This local job board connects candidates with employers daily. |
| | These are popular local newspapers with job-posting sections. Employers can add their job postings at a starting price of $400. Also, this site provides printed ads, 30-day MaxRecruit™ posting, and an option to post your job on multiple networks. |
| | This local journal lets you add job postings at a starting price of $500 per listing. You can opt for three pricing plans to promote your job openings. The job ads are published online as soon as the site approves them. |
| | This is award-winning local media, and it provides local jobs feed for employers of Orlando. There is also a job search option for job seekers. The site's job section is powered by ZipRecruiter. |
Where to post jobs in Orlando?
Monster – This is a job-posting site with a long history. Monster has successfully been connecting job seekers and employers through the years, and it's available in North America, Western Europe, Latin America, and Australia. So, it's pretty much global.
Indeed – This job-related platform offers job searching and job posting options. Indeed lets employers add job postings for free. But, if you want to make your job listings more visible, you need to pay for sponsored postings.
ZipRecruiter – This job-related platform today provides quite extensive employment services for both sides. ZipRecruiter started as a job publishing tool, but it evolved to an all-in-one job tool, catering to both job seekers and employers.
Employment Statistics
The median income in Orlando, Florida, is $41,901, with the current unemployment rate set at 5.8%. The recent job growth in Orlando is 3.9%, and the future job growth prediction (next ten years) is 51%. Orlando's minimum hourly wage is $8.65.
Orlando Job Posting FAQs
Where can I post my job for free in Orlando?
Locating free job boards in Orlando is not an easy task. This is expected, as there are not many free job posting sites available. But, you can check out Learn4Good and Indeed and add your job listings free of charge.
How can I promote my job in Orlando for free?
Reach to local social media in Orlando. Living in the modern age comes with many perks. One of them is free job promotion on social networks. So, check out the local Orlando Jobs Facebook group and spread the word about your open business. Also, don't forget to use your company's social media, as these can be a great way to engage with potential hires and broaden your audience.
What is the job outlook in Orlando?
The recent job growth in Orlando is 3.9%, which is positive. The future job growth prediction in the next ten years is 51%. This could mean possible employment opportunities in the future. However, both job seekers and employers should keep track of daily job market changes and adjust their expectations and plans.
What do job candidates expect from employers in Orlando, Florida?
Hiring is an exciting period for both employers and job seekers. So, it's no wonder candidates like to get updates during this process. As an employer, you should care about your potential employees and get in touch with them during recruiting. Respect your applicants' time and involve them in the process. If you can, don't let the hiring last forever. 🙂
Is it hard to find talented job applicants in Orlando, Florida?
With job market expansion and both online and offline job opportunities, finding talented candidates can be challenging. But, as long as you take care of your talent pool, you should be good to go. By actively hiring, you're opening up to a new hiring approach. This way, you will be surrounded by talented individuals eager to collaborate with you.
So, forget about those applicant rejection letters and treasure talents within your talent pool. What does this mean? Find a place for talented people in your company even if you currently don't have an open job position. Or, keep them engaged and around, so the next time you start hiring, they might consider working with you.
How long does it take to fill a job in Orlando?
Want to hire instantly? Who doesn't! But, the reality looks a bit different. Finding a suitable candidate overnight is every hiring manager's dream come true. Fact check – impossible. So, gear up with patience, as the hiring could last from weeks to even months in some cases.
The hiring length depends on numerous factors, such as the company size and the number of applied candidates. Consider these things when starting your hiring journey and adjust your expectations.
Where do small businesses post jobs in Orlando?
A small business in Orlando needs as many job posting options as the big one. You probably know it yourself. But, you don't need to struggle with finding handy job boards to post to. We created a shortlist of job board resources that you might find beneficial during your next hiring cycle.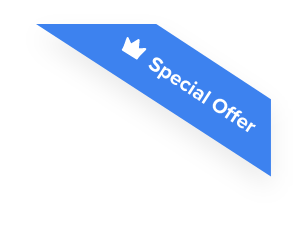 Joshua F.
Redline Electric & Solar

"The best recruiting platform on the market! VIVAHR allowed us to create a dashboard and applicant experience like no other!!"
Get more applicants from the
Best Job Boards
Post for free to 50+ job boards
Unlimited Job Postings
Unlimited Applicants

Job Fairs in Orlando
Starting your hiring journey? Great! Is there something that can help you find local talents? Job fairs! We might sound a little too enthusiastic about this, but you should be too. Job fairs in Orlando present a unique opportunity to seize local job seekers. Check out some of the benefits:
Getting to know local talents
Opening up to new connections with other employers
Having the overall shorter hiring journey
What Job Fairs are there in Orlando?
If we got you in the expo-mood, read on! Planning your recruitment could be adjusted to the upcoming job fairs in Orlando. A handy thing is that you can attend virtual and offline expos in real-time. So, always check if there are some job fairs you might find suitable.
Tips to help a business find and hire employees more efficiently in Orlando
It would be good to develop some hiring strategies to hire efficiently. We are here to give you some handy tips that might help you create a hiring plan that can lead to fruitful hiring. So, check out the following list! We hope you like it!
How to Optimize Your Job Board Posting to attract job candidates in Orlando, Florida
Every employer dreams of attracting A-Players with their job postings. To succeed in this task, you need more than one click on the "post job here" button. You need to optimize your job posting in a way that's appealing to job seekers. So, take a look at some of our tips that should help you hire successfully.
Provide a clear company vision. Let your first two job description paragraphs talk instead of you. They need to speak company culture. Why? Because this way, applicants can engage with your posting, and you'll have better chances of catching their attention. Just remember to keep these parts short and precise.
Create structured job descriptions. To attract suitable candidates, you should first create an appealing job posting. Use bullet points to make job duties and requirements stand out, and add relevant keywords. This is a proven way to seize the attention of job seekers. For side assistance, check out our FREE 50+ Job Description Templates.
Provide application details. At the end of your job posting, let your candidates know where they can apply for the job. If you have a website with the Jobs section, link to it from the job description.
Use ATS services. Feeling a bit tired of all these tips and tricks? We got you! The hiring process is a challenge for every business, big or small. Here at VIVAHR, we wanted to make a change and help you out. That's why we created intelligent software that can post your job listings to 50+ job boards and attract suitable candidates for you. Sounds good? Learn more about our vision and what we can do for your business, and GET STARTED today!
Related Job Posting Sites in Florida