Find Job Candidates in Fort Lauderdale
Finding more about job boards and free job posting sites in Fort Lauderdale, Florida, could come in handy during your hiring journey.
But, you should consider another important thing first.
Prepare your job postings for job boards.
Here are some questions to help you get started!
What type of skills should your next employee possess?
Do you want to hire a person with a specific educational background?
What set of skills do you look for in a potential employee?
Creating job postings with precisely-written requirements can help you attract suitable job seekers.
So, when you finish with this step, post your job ads to various job boards in Fort Lauderdale, FL, or let ATS do it for you.
Read on, and let's discover more hiring resources today! 🙂
How to find job candidates in Fort Lauderdale?
Check out local job posting sites in Fort Lauderdale, FL. This could be a handy way to connect with local job seekers. But don't forget about some global job boards too. These can also help you find job applicants.
Discover local job fairs in Fort Lauderdale, FL. Expos can be a way to enrich the hiring process. Some companies like exploring these events. So, if this sounds good to you, be sure to check for the upcoming job fairs.
Optimize before posting. Another vital step toward more successful hiring is job posting optimization. Today, we'll cover more details about this important topic. So, stay tuned!
Job Posting Sites For Employers in Fort Lauderdale, Florida
| | |
| --- | --- |
| | |
| | This job board offers free job posting options for AFP members, while non-members need to pay a $25 fee. The posted jobs are available for 30 days on the website. Plus, you get one listing available in their New Job Posting corner. |
| | You need to be registered in Employ Florida to post on this job platform and complete the Job Order Form. You can use this form to post jobs for free. |
| | Residents of Florida can use this website to discover handy employment tools. Employers have an option to register and post job listings, and job seekers can access various training programs. |
| | Both job seekers and employers can find numerous resources on this website. Employers should contact the site for additional information about job posting features. |
| | This career website caters to both job seekers and employers. Job seekers can access various career tips, while employers have an option to post job ads. The job-posting price isn't available, so it's best to contact the site for more information. |
Where to Post Jobs in Fort Lauderdale?
ZipRecruiter – If you're an employer looking for qualified candidates, ZipRecruiter can be a helpful resource. The site offers a variety of features to help employers find suitable candidates for their open positions. You can check out the software by using a 4-day free trial.
Monster – This job board has a long tradition in the online employment world. Monster offers a variety of features to help employers post an excellent job ad and find the right candidate.
Indeed – Posting a job on Indeed is free, and there is no posting or resume access fees. Indeed also offers employer branding options, which allow employers to promote their brand on Indeed and reach more job seekers.
Employment Statistics
The median household income in Fort Lauderdale, Florida, is around $48,898, and the current unemployment rate is 6.1%. The recent job growth is 1.9%, and the future job growth prediction (next ten years) is 37.9%.
The minimum hourly wage in Fort Lauderdale, FL, is $10.00.
Fort Lauderdale Job Posting FAQs
Where can I post my job for free in Fort Lauderdale?
One of the ways to find local job seekers is to use free job boards. Sites like Learn4Good and Indeed offer job posting options for employers at no cost.
How can I promote my job in Fort Lauderdale for free?
Lean on the company's social channels. You can use your company's social media accounts to let your followers know about job openings. This is a great way to reach out to potential candidates who may not be actively looking for a new job.
Plus, it lets your current employees know that you are hiring and that there are opportunities for advancement within the company.
What is the job outlook in Fort Lauderdale?
The recent job growth in Fort Lauderdale, Florida, is positive (1.9%), and the future job growth prediction in the next ten years is 37.9%. However, employers should stay up-to-date with labor market changes and adjust their hiring needs to these shifts.
What do job candidates expect from employers in Fort Lauderdale, Florida?
Job seekers want the hiring process to be fair, and they want to be treated respectfully. They usually also expect to be given clear instructions and expect the process to move along quickly.
Job applicants also want to be a part of nurtured company culture.
So, show them how your company is exceptional and motivate them to apply!
Is it hard to find talented job applicants in Fort Lauderdale, Florida?
Today, job seekers have various job opportunities available.
That's why it's vital to build your talent pool.
It allows you to have a talent base that you can tap into when needed.
The talent pool also allows you to keep track of the top talent and ensure that they are being utilized to their fullest potential.
How long does it take to fill a job in Fort Lauderdale?
Every company has a unique hiring approach. Therefore every hiring duration varies.
So, even though you can't impact every aspect that might affect your hiring right, you can try out one thing.
Utilize an applicant tracking system.
It can automate the entire process and help you sort out candidates. No spreadsheets, quicker hiring!
Where do small businesses post jobs in Fort Lauderdale?
When it comes to hiring, small businesses face unique sets of challenges.
They may not have the same resources as larger companies. This can make finding and attracting top talent more difficult.
So, we compiled the list of the following job boards to assist you.
Check it out! It might be just what your company needs!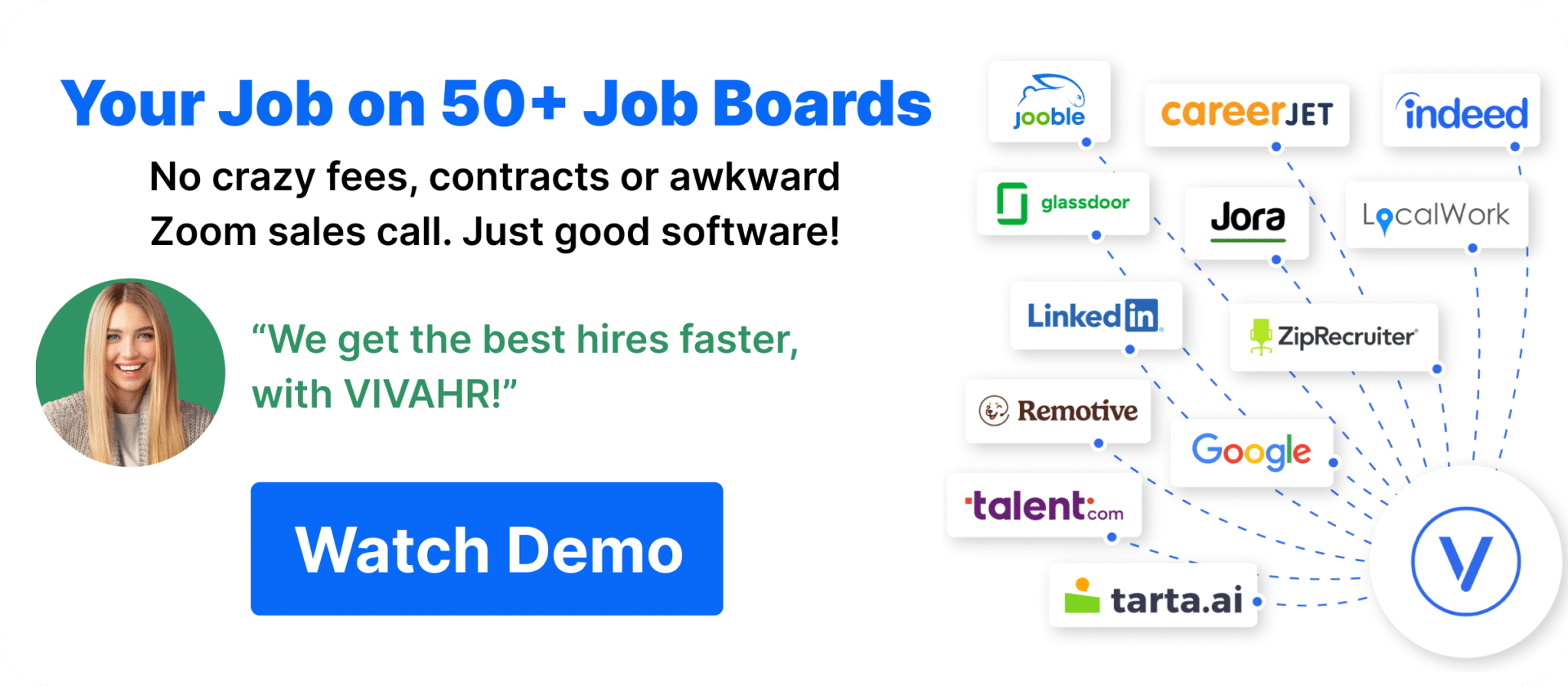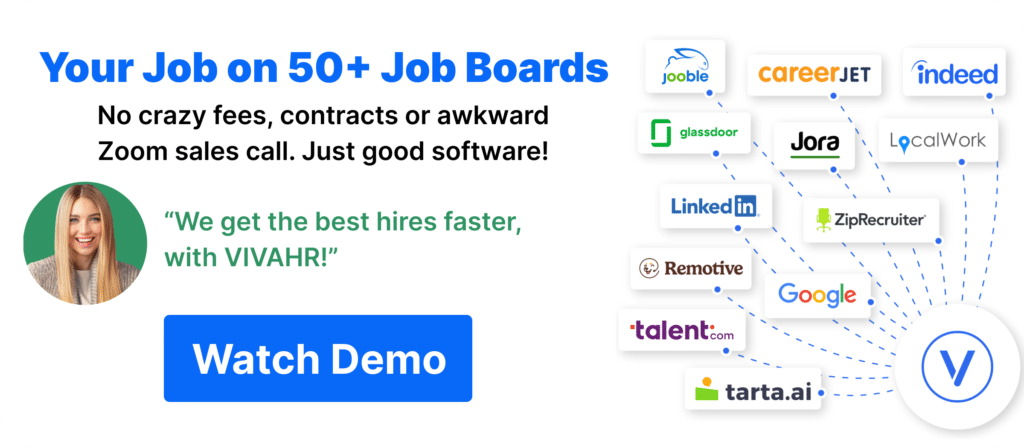 Job Fairs in Fort Lauderdale
Job fairs are a handy way for employers to find quality candidates. They provide an opportunity to meet with potential employees in-person and get a feel for their personalities and qualifications.
Check out some other job fair perks:
Save time and money
Build brand awareness
Offer networking opportunities
Provide insights into industry trends
What Job Fairs are there in Fort Lauderdale?
Preparing for job expo attendance is essential. So, if your company wishes to attend some, check out the list of the upcoming job fairs in Fort Lauderdale.
Tips to help a business find and hire employees more efficiently in Fort Lauderdale
Every company has its own hiring approach, and that's great! But, sometimes, a view from a different angle can be inspiring.
So, check out some of our tips for efficient hiring!
How to Optimize Your Job Board Posting to Attract Job Candidates in Fort Lauderdale, Florida 
Job posting optimization could help you achieve higher candidate conversion rates. Here are a few ideas for you to check out and see if they can contribute to your hiring process!
Describe your corporation. Many job seekers want to be a part of positive company cultures. So, speak about your team, goals, visions, and everything that makes your company unique. This can help you seize the attention of job applicants and motivate them to join your team!
Structure job postings. Always design precisely-written job descriptions, as this directly impacts the visibility of the postings. Use relevant keywords and bulleted points to enhance job requirements and duties. For more inspiration, check out our FREE 350 Hiring Resource Templates!
Provide application directions. Help your job applicants apply for a position. Link from the job posting to the company's Career/Jobs website for quicker navigation.
Pick your ATS. Every company goes through different hiring stages, and sometimes assistance could come in handy.
That's why we designed VIVAHR.
Our hiring software can post your job openings to 50+ job boards and attract A-Players for you!
Skip rummaging through job posting sites in Fort Lauderdale, FL, by yourself, find a way to easier hiring, and try out simple and affordable ATS! 🙂
Related Job Posting Sites in Florida